This section breaks down many college football games each week and highlights how
2018 NFL Draft Prospects
have performed. Or look at the
2018 NFL Draft Stock
page.
By Charlie Campbell.
Send Charlie an e-mail here:
draftcampbell@gmail.com
Follow Charlie on Twitter
@draftcampbell
for updates.


Alabama 24, LSU 10
LSU defensive end Arden Key had a slow start to the 2017 campaign after offseason shoulder injury. After missing a few games, Key returned to the field, but he wasn't the same, as he got too heavy and had to work himself back into playing shape. In recent weeks, however, Key has been playing better and showing his dynamic speed with natural pass-rushing skills off the edge. Key continued his strong play against Alabama, as the Crimson Tide really struggled to block him.

In the first quarter, Key came unblocked to take down Bo Scarbrough for a 5-yard loss. A few plays later, Key had the left tackle burned with speed and was dragged to the ground, but it didn't draw a holding call from the inept officials. Key then went around the right tackle to chase Jalen Hurts out of the pocket, and that led the play to break down for an incompletion. Key came close to another sack late in the second quarter, but he disrupted the play for another third-down stop. Key then used a rip move to get off the block of the right tackle and then speed to close to get in on a sack with some teammates in the third quarter. Shortly later, Key was held and that drew a penalty that took away a long reception to Calvin Ridley.

Overall, this game will help Key to grade out as a high first-round pick. He has natural pass-rushing skills with excellent speed off the edge, active hands to fight off blocks, and a nose for the quarterback. While Key's numbers will be down this year, that shouldn't prevent him from going high. That was the case for Myles Garrett and Jadveon Clowney in recent years from their sophomore to junior seasons. Key is a special player and worthy of a top-10 pick.


LSU running back Derrius Guice was slowed in the early portion of the season with a knee injury. While he looked much healthier and exploded against Ole Miss two weeks ago, Guice was unable to run over the Alabama defense, as he totaled 71 yards on 19 carries. This tape was indicative of more of a second-day talent.


One of the culprits for keeping Guice from running wild was Alabama nose tackle Da'Ron Payne. He didn't have a big stat line, but Payne was plugging holes while eating up blockers. He kept the interior of the LSU line from getting movement at the point of attack. In the fourth quarter, Payne had a coverage sack, and he showed good speed to close once he got off his block. This tape is going to help Payne, as he is a tough defender who can contribute to the pass rush when he gets an opportunity.


Alabama wide receiver Calvin Ridley is the consensus top receiver for the 2018 NFL Draft. LSU has some secondary talent, but cornerback Kevin Toliver has disappointed team evaluators after struggling as a junior. Those issues continued as Alabama picked on Toliver for some big plays.

Early in the game, Toliver was burned on a deep post, as he got turned around by the receiver. It went for a 47-yard gain. Toliver was then beaten on a deep out, as Ridley got separation for a gain of 24 to get inside the 10-yard line of LSU. In the third quarter, Ridley had a moderate gain to set up a first-and-goal that was turned into a rushing touchdown. Toliver later was able to slap a pass away for an incompletion on a short route that he sat on. Toliver has a first-round skill set, but he doesn't play up to it. He allows separation downfield and grabs too much. He should return for his senior year to improve rather than entering the 2018 NFL Draft.

Ridley, meanwhile, had three receptions for 61 yards, but he was getting open all night. His speed and route-running were phenomenal. Throughout the night, Alabama quarterback Jalen Hurts didn't see Ridley open and had some misfires. This tape will help Ridley, as evaluators will see him constantly getting open.


Alabama free safety Minkah Fitzpatrick and strong safety Ronnie Harrison are enjoying excellent seasons while forming the best safety tandem in college football. Fitzpatrick is one of the top prospects for the 2018 NFL Draft, but he didn't get to show that consistently against LSU.

In the first quarter, Fitzpatrick was running with LSU wide receiver D.J. Chark on a deep pass. Fitzpatrick had perfect coverage to force an incompletion as he batted the pass away. However, Fitzpatrick pulled up with a hamstring injury. After Fitzpatrick left the game, Harrison was forced into more coverage responsibilities. LSU went after him, with Guice running an out route on him, but Harrison read the play well and jumped the route for an interception. In the second quarter, Harrison came on a blitz and sacked the quarterback to force a LSU punt.

Harrison had a few plays where he struggled in coverage, but LSU was unable to take advantage. Fitzpatrick returned to the game, but he was clearly laboring with the injury and looked like he was at half speed. This tape won't hurt Fitzpatrick. Harrison had some nice plays, but for the NFL, he has some pass coverage limitations. He is a strong safety type who has to play zone coverage and will struggle to play man against NFL wideouts. That makes Harrison more of a late first-round or second-round pick.


Some media pundits have rated Alabama cornerback Anthony Averett highly, but in speaking with team sources, four out of five had him as a day-two talent with one squad thinking he had first-round potential. This tape is going to hurt Averett's draft grade, as LSU receivers were able to get separation on him downfield. Chark has played well this season, and he was going to be a challenge for Averett.

In the first quarter, Averett gave up separation downfield on a corner post and that resulted in a 31-yard reception for LSU. Averett came back and make a tackle on an end around for a loss. Chark got open in zone for a gain of about 20 and then made another back-shoulder reception to get up LSU for a field goal.

From there, things went poorly for both players. Early in the fourth quarter, Chark beat Averett running down the field, but Chark had to slow down for an under thrown pass. Chark misjudged the pass and dropped what could have been a 50-yard completion. Shortly later, Chark let a punt drop rather than catching it, and that cost LSU about 12 yards of valuable field position in the fourth quarter. Averett was trailing receivers on other plays as well.

Overall, this tape is going to hurt both of their draft grades. Averett gave up separation, while Chark dropped passes, didn't consistently separate, and had special teams issues. This tape will serve as an example of why Averett belongs on day two and Chark is a mid-rounder.













Michigan State 27, Penn State 24
Penn State running back Saquon Barkley went against a tough Ohio State defense last week that was packed with NFL talent. He was contained as a runner quite a bit, but still scored on the ground and had a kick return for a touchdown. That pattern repeated, as a salty defense was able to keep Barkley from dominating. He also was hurt by three interceptions that took possessions away from Penn State.

Barkley had a tremendous blitz pickup in the opening quarter to let his quarterback get a pass off. Barkley then took a pitch to the outside and darted down the field for 36 yards. That was the best run for him against Michigan State, as they kept rushing lanes from opening up. Barkley totaled 63 yards on 14 carries with three receptions for 33 yards. This game shouldn't have a real impact on his draft stock. Barkley is viewed as an elite running back prospect for the NFL. Team sources think he is on a par with other rare talents like Leonard Fournette, Todd Gurley and Ezekiel Elliott.


Michigan State running back L.J. Scott is viewed as a second-day talent for the 2018 NFL Draft by scouting sources. However, Scott has had injuries and ball security issues that have limited his playing time. He needs to have some strong performances in the closing weeks of the season to help his chances of being a day-two pick. Scott played well against Penn State even though he didn't have a big stat line.

Scott showed some explosiveness when he hurdled a defender in the flat and that got him two extra yards for a third-down conversion. In the third quarter, Scott powered through a tackler to get a 3-yard touchdown run. Scott later churned out some tough yards to set up the game winning field goal for the Spartans. There were a few plays where Scott made some good blocks in pass protection. He totaled 43 yards on 14 carries. While flashing on some plays, Scott did enough to appeal to his supporters in the scouting community, but didn't have a dominant game to win over those that are skeptics.




Oklahoma 62, Oklahoma State 52
Oklahoma State quarterback Mason Rudolph is a love-hate prospect for the 2018 NFL Draft, and he illustrated why against Oklahoma. In the first quarter, Rudolph missed a pass to the flat in a tight window near the end zone. An accurate throw to hit his receiver on the run would have led to an Oklahoma State touchdown. Rudolph then had another third-down overthrow to cause a punt near midfield.

Rudolph came back to throw a deep ball to an open receiver for a 60-yard reception. It was a well-placed pass, but Rudolph showed poor anticipation on the play as he waited to let go of the ball. In the NFL, it is hard to hold onto the ball that long. Rudolph finished the drive with a pass to the back corner of the end zone for a big receiver to make a leaping touchdown catch. It was a good throw by Rudolph.

Early in the second quarter, James Washington used his build-up speed to get down the sideline for a 52-yard gain. That set up a rushing touchdown for the Cowboys. Rudolph had another short touchdown pass on a well-placed ball to the high and outside in the end zone where only his receiver could make the play. A 35-yard touchdown pass to Washington happened on the next possession as he ran a post to the middle and Rudolph lofted in the ball. Once again it was well placed but thrown late.

Rudolph was dropping back in his own end zone in the third quarter and held onto the ball too long. This time, Oklahoma closed and got a strip sack to set up their offense deep in Oklahoma State territory. Another turnover came near the other end zone. Rudolph threw off his back foot into double coverage. The receiver was completely blanketed with a defender in front of him and behind him running stride for stride. It was a terrible decision and pass by Rudolph. Oklahoma turned those turnovers into 10 critical points.

Rudolph bounced back as he threw a well-located deep ball for a touchdown as his receiver Tyron Johnson burned Oklahoma cornerback Jordan Thomas running a go route down the field. He had another interception on a desperation throw late in the fourth quarter. He finished completing 28-of-54 for 448 yards with five touchdowns and two interceptions.

I'm of the opinion that Rudolph is a day-three prospect. I would grade him as a fourth- or fifth-rounder. Rudolph has some limitations for the NFL. His arm strength is just average. He is not very athletic and isn't a running threat. His accuracy is shaky and needs improvement, while his anticipation is terrible. Routinely, Rudolph doesn't pull the trigger on a throw until his receiver has long since gotten wide open, rather than anticipating the play to get the ball out faster. The length of time he holds the ball in the pocket is going to be a problem in the NFL, but in the Big 12, he can get away with it. Rudolph is also inconsistent with his field vision as he can work off his first read but other times he stares down targets. This game provided other examples of Rudolph struggling to throw into tight windows. He is going to need a lot more impressive tape to be a first-round pick.


Oklahoma State wide receiver James Washington could be a second-day pick in the 2018 draft. Unfortunately for Washington he only played about half the game because of an ankle injury. He totaled seven receptions for 128 yards and a touchdown. This tape will help him if his ankle injury isn't serious.


Oklahoma quarterback Baker Mayfield will get drafted next April, and he continued his solid senior season, but it didn't start well against Oklahoma State. In the first quarter, Mayfield looked to his right and stared down a receiver. That let corner A.J. Green jump a route and pick off the pass to set up the Cowboys inside the Sooners 30-yard line. Mayfield came back to find a receiver wide open after a defensive back fell down, and he hit him on the run about 20 yards downfield to start a 49-yard touchdown pass.

Midway through the first quarter, he rolled out and found tight end Mark Andrews wide open for a 55-yard completion. Mayfield should have thrown the ball sooner, but he had to stop to reset his feet in order to get the ball that far downfield. A stronger-armed quarterback like Lamar Jackson could have thrown the ball sooner off platform, and that is an example of why Jackson is a first-rounder and Mayfield is a mid-rounder. Still, that completion set up a short rushing touchdown for Oklahoma.

Mayfield had an impressive run to the flat with a stiff-arm of a tackler to dive into the end zone with a five-yard touchdown run to start the second quarter. His next play saw him connect on a quick slant to a receiver on the run, and he took it 84 yards to the house. Mayfield then found a back wide open back that leaked out of the backfield for a 43-yard touchdown in busted coverage. Mayfield continued to torch the terrible Oklahoma State defense, as his receiver Marquise Brown once again burned the Cowboys, this time for an 84-yard touchdown.

Mayfield made a huge mistake late in the fourth quarter. He forced a pass into coverage and had the ball undercut for an interception. There was nothing there, and Mayfield had poor feet on the play that led to him under throwing his receiver. That pick set up the Cowboys in their own territory down by three with only a few minutes remaining. Luckily for Mayfield, his defense rose to the occasion and stopped Oklahoma State.

Mayfield completed 24-of-36 passes for 598 yards with five touchdowns and two interceptions. He tore up a terrible Big 12 defense. Mayfield is undersized for the NFL with just average arm strength. He can have issues reading defenses. One big area for improvement for Mayfield is his footwork, as he gets happy feet in the pocket. One college scouting director told me that Mayfield's feet are terrible.

In speaking with one NFL general manager, they said they liked Mayfield and had a fourth-round grade on him. Their team always grades quarterbacks hard, and they like how Mayfield has played this year. He could end up being a second-day pick in the 2018 NFL Draft.




Clemson 38, N.C. State 31
There was a ton of NFL defensive line talent in this game. There were five likely first-rounders with four of them being eligible to be picks in the 2018 NFL Draft. N.C. State defensive end Bradley Chubb is the favorite among the 2018 group to be the first one drafted. Clemson had a good game plan to keep from Chubb from recking their offense. He had some hard hits on quarterback Kelly Bryant. On a stunt in the first half, Chubb showed his impressive burst and agility for a 6-foot-4, 275-pounder, as he looped to the inside and then rocked Byrant in the backfield.

On other plays, Chubb was getting off blocks to get some pressures and hits on the quarterback. Clemson used Bryant a lot as a runner. As a result, Chubb had to play some containment with and read the play rather than just pinning his ears back to rush the passer. This tape shouldn't hurt or help Chubb. His draft stock as a top-10 pick should remain steady.


The Clemson trio for the 2018 NFL Draft is defensive end Clelin Ferrell, end Austin Bryant, and tackle Christian Wilkins. The 2019 prospect, nose tackle Dexter Lawrence, was the most impressive player on the line against the Wolfpack. N.C. State did a nice job of throwing double teams at Ferrell and/or Bryant to keep them off balance. They also weren't winning one-on-ones. The Wolfpack mixed the run and pass while moving the pocket to keep the Tiger rushers from having a big impact.

Of the 2018 prospects, Ferrell had the best game. In the third quarter, Wilkins and Ferrell made a nice play in a short-yardage situation flowing down the line and then knocking down the back for no gain to get a punt for Clemson. Ferrell then used speed to power to knock the left tackle off balance and then chase down Ryan Finley for a sack. Ferrell made a nice play in the fourth quarter to stay at home on a boot action fake to his side and he chased down Finley for a tackle for a loss or sack, depending on how it is scored. Ferrell was the only defender who probably helped himself among the Clemson group. Overall, this tape shouldn't have a big impact on their draft stock, but it definitely won't help their draft grades.


N.C. State h-back Jaylen Samuels has been one of the top offensive players in college football this season. He is a versatile player who moves the chains as a runner and receiver. Early in the game, he took a run around the corner to convert a fourth-and-1. Samuels took a direct snap and run up the middle to reach the ball across the goal line for a score to finish the drive. Early in the second quarter, Samuels got open in zone coverage and made a beautiful one-handed catch for a seven-yard touchdown. Samuels totaled 38 yards on 12 carries with a touchdown on the ground and three receptions for six yards and a touchdown. He is a second-day prospect who could be a valuable receiving back in the NFL.


Scouts across the league have been disappointed in Clemson wide receiver Deon Cain this year. Cain has struggled with dropped passes and is viewed as a one-trick pony deep receiver. This game could help his draft stock, as he had his best performance of the season.

Late in the first quarter, Cain made an excellent hands catch to stretch out for a first down. Cain followed that up by moving the chains on a few receptions on out routes to get first downs for Clemson. Cain was using quickness to get open and showed better hands than he has all season. In the third quarter, Cain used speed to get into the end zone and then adjusted well to spin to his left for a back shoulder catch and touchdown. Cain totaled nine receptions for 84 yards and a score. This game could help Cain to show that his hands aren't as bad as they looked early in the season and he has the speed to get separation.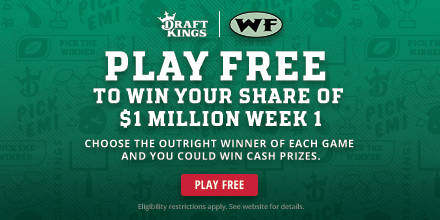 Florida State 27, Syracuse 24
Florida State safety Derwin James was seeing a high-scoring offense with a passing attack capable of hurting defenses. James made his presence felt early in the first quarter against Syracuse, running over to cover a back along the sideline on a wheel route. The ball was thrown up for grabs, and James made a leaping grab for an interception. Shortly later, James was helping his cornerback in coverage on Syracuse wide receiver Steve Ishmael, and James was in position to get another interception with the ball in his hands, but his cornerback went for the ball as well to knock it incomplete.

In the fourth quarter, James dropped a near game-clinching interception that fell out of his hands. It wasn't an easy catch because of the sight lines, but it could have ended the game. In the final seconds, however, James had a key pass deflection on a third-and-1. James could have picked that pass off as well.

Overall, James had a good game, but it could have been a record-setting game if he had held onto those passes. He could have had at least two or three interceptions. Still, it was good for James to show some ball skills, as he did not have an interception this season entering this contest. He also only had one pick as a sophomore and zero as a freshman. James is a top-10 talent, and this game showed coverage skills as a free safety with the potential to make some interceptions. This tape is going to help James' draft grade.


Ishmael has been playing well in 2017 to turn himself into a viable NFL prospect, and he was seeing a potential first-round cornerback in Florida State's Tarvarus McFadden. Ishmael showed his talent, playing well against a good Seminoles secondary.

Ishmael made a short reception to move the chains in the opening half. Syracuse threw for him deep, but Ishmael didn't get separation and was lucky the pass wasn't intercepted by James. Ishmael then got the better of McFadden on a one-on-one down the sideline. Ishmael got a step of separation on McFadden, running a go route down the sideline. McFadden tried to hold Ishmael by grabbing his jersey, but the wideout slapped his hand away and gained a step on him running into end zone to haul in a 34-yard touchdown. It was an impressive play from Ishmael.

In the third quarter, Ishmael was covered up on a deep ball, and the Florida State corner knocked the pass away. He continued to make some short receptions, as he had about 60 yards receiving in the second half. Ishmael totaled 12 catches for 143 yards with a touchdown versus Florida State.

This tape will help Ishmael's draft grade. Ishmael is put together well with some strength to his frame. He has some quickness, but is not fast, and Ishmael doesn't have mismatch height at 6-foot-1 or 6-foot-2. That makes Ishmael more of a mid-round talent. For the NFL, he would fit best as a Z (flanker) possession receiver.

Overall this tape won't help McFadden. A few weeks ago, he gave up a game-winning touchdown to Miami on a similar play to the one where Ishmael beat him. McFadden has good size and strength to battle receivers, but deep speed and playing the ball downfield look like weaknesses at times. This tape makes McFadden look more like a late first-round pick or being a second-rounder rather than a top-16 selection.












Comment...















NFL Picks - Sept. 24


2019 NFL Mock Draft - Sept. 20


Fantasy Football Rankings - Sept. 5


2019 NBA Mock Draft - Aug. 13


2020 NFL Mock Draft - Aug. 1


NFL Power Rankings - June 3