Charlie lays out an overview at the top players from each position for the 2018 NFL Draft. For further information, check out our in-depth analysis of
2018 NFL Draft Prospects by Position
.
By Charlie Campbell.
Send Charlie an e-mail here:
draftcampbell@gmail.com
Follow Charlie on Twitter
@draftcampbell
for updates.
This page was last updated
March 15, 2018
. Follow me
@walterfootball
for updates.
Position Review: Defensive Ends
Defensive End Class
Early-round talent: B-
Mid-round: B-
Late-round: C
Overall grade: C+
2018 prospects vs 2017
Myles Garrett
Bradley Chubb
Solomon Thomas
Derek Barnett
Charles Harris
Marcus Davenport
Takkarist McKinley
Taco Charlton
Sam Hubbard
Arden Key
DeMarcus Walker
Tanoh Kpassagnon
Duke Ejiofor
Harold Landry
Da'Shawn Hand
Dorance Armstrong
The 2018 NFL Draft is weak at defensive end, and comparing the edge rushers to last year's class makes that all the more glaring. Last year was a good group of defensive ends led by a rare prospect in Myles Garrett, and six defensive ends were selected in the first round of the 2018 NFL Draft. Conversely, there may not be six defensive ends who are worthy of going in the first two rounds of the 2018 NFL Draft. The 2018 class may have only two or three ends go in Round 1. Considering edge rusher is one of the most important positions in the game, and the most important on the defensive side of the ball, that is a damning statement for the 2018 class, because there is always an insatiable need for pass-rushers that push prospects up. The 2018 NFL Draft is not a very good draft class, and the weakness at defensive end is one of the reasons for that.
If you were to merge the two classes together, Myles Garrett would be, hands down, the top prospect. Bradley Chubb is a much better prospect than Solomon Thomas, who was a reach at No. 3 overall in the 2017 NFL Draft. Derek Barnett and Charles Harris were better prospects than Marcus Davenport is. Davenport should go higher than late 2017 first-rounders Takk McKinley and Taco Charlton. Sam Hubbard is on the bubble of Round 1 and early Round 2. Arden Key is a wild card in that he is a true first-round talent who will likely slide because of off-the-field issues akin to Randy Gregory or Tim Williams. Duke Ejiofor, Harold Landry, Da'Shawn Hand and Dorance Armstrong all fit behind the 2017 NFL Draft's second-round selections like Demarcus Walker and Tanoh Kpassagnon.
Safest Pick: Bradley Chubb, N.C. State

This was an easy choice as Chubb is a safe prospect to develop into a good NFL pro. At the point of attack, he is physical and tough, and sets the edge. Over the past two years, Chubb was one of the best edge defenders in college ball as a highly impactful pass-rusher and a steady run defender. The 6-foot-4, 269-pounder possesses excellent size, strength, and quickness at the point of attack. He is a good athlete with developed technique. Chubb has a lot of the traits that lead to success at the next level.
In the NFL, Chubb may not develop into a Von Miller- or J.J. Watt-level quarterback hunter. However, I think Chubb is a safe bet to at least be a very good defensive end similar to Cam Jordan. If Chubb stays healthy, I think he is in store for a long and productive NFL career.
Looking back at the previous picks, Garrett was held back by injuries, but played well as a rookie when he was on the field. Buckner also emerged as a threat with an impressive 2017 season. An injury robbed Fowler of his rookie season, but he started to emerge as a dangerous edge defender in his third year. He has upside to be even better over the next year or two. Clowney is a Pro Bowler who was dominant in 2016 and 2017. He's become one of the best defensive players in the NFL. Werner was drafted into a 3-4, which was a terrible fit for him as he was a 4-3 defensive end. He was a huge bust, so I was way off on him, but the other four are panning out very well.
2017:
Myles Garrett
2016:
DeForest Buckner
2015:
Dante Fowler, Jr.
2014:
Jadeveon Clowney
2013:
Bjoern Werner
Biggest Bust Potential: Arden Key, LSU

I love Arden Key as a player and have been high on him throughout the process relating to the 2018 NFL Draft, including him being a mainstay in the top 10 of my big board. Key has the potential to be a dynamite edge rusher with his speed, athleticism, and pass-rushing moves. However, Key has massive off-the-field issues. The character concerns around him are similar to Randy Gregory or Tim Williams, and their problems caused those first-round talents to slip well into the second day of their drafts. Key also has had issues controlling his weight, and that stems from his off-the-field habits. If Key can stay out of trouble, I think he could be a dynamic edge rusher. His problems are so significant, however, that he comes with major bust potential for the NFL in that he could have problems avoiding suspensions.
Overall, I have a good track record here. It is to early to pass judgement on Dodd after a rookie season in which he had one sack. Odighizuwa has been a disappointment with his zero sacks over his 18 career games. Martin has been another disappointment, holding 3.5 sacks over three seasons, and is serving a backup. Mingo was a mega-bust for the Browns.
2017:
Takk McKinley
2016:
Kevin Dodd
2015:
Owa Odighizuwa
2014:
Kareem Martin
2013:
Barkevious Mingo
Defensive End Rankings by Attributes
Pass Rush:
NFL prototype: J.J. Watt, Texans
Bradley Chubb
Harold Landry
Arden Key
Dorance Armstrong
Duke Ejiofor
Sam Hubbard
Marcus Davenport
Da'Shawn Hand
Recap:
The NFL is a passing-driven league, and coaches will tell you that an elite pass-rusher is the most important position on the defensive side of the ball. Unless a team has a defensive tackle like the Rams' Aaron Donald, Bengals' Geno Atkins or Buccaneers' Gerald McCoy, it has to have edge-rushers who can consistently pressure the quarterback.
Chubb has been the most consistently productive pass-rusher of this group. He is a dangerous pass-rusher with a non-stop motor and a skill set that makes him a skilled quarterback hunter. Unlike many college players, Chubb has a repertoire of pass-rushing moves and developed technique. Chubb has active hands that he can use at the same time as his feet. Chubb uses a rip move and can go up and under offensive tackles. He uses speed around the corner and his power to bull rush through tackles. Chubb has natural speed to power that makes him very difficult to single block. His powerful hands are maybe his best trait, as he can uses them to shed blocks in the pass rush and ground game. Chubb dominated tight ends and was able to beat double teams during his senior year. As a pro, Chubb should be a steady pass-rusher who consistently produces quality sack totals.
Landry is a fast edge rusher with speed and athleticism off the edge. He only had five sacks last year while missing time with an injury, but he had 16.5 sacks during the previous year. If Landry can get back to his 2016 form, he could make a quick impact in the NFL. Landry could stand to get stronger for fighting off NFL offensive tackles, hence he's rated second behind Chubb.
If Key had duplicated his 2016 season last year, he would be No. 1. In 2016, Key was a pass-rushing force with speed, a repertoire of moves, and a natural nose for the quarterback, notching 12 sacks. As a junior, he was too heavy coming off injury, but he flashed his old form at times. If Key stays out of trouble, he could be a dynamic pass-rusher in the NFL capable of sack totals in the teens.
Armstrong is a fast edge rusher, and his 10 sacks as a sophomore was no mistake. He is a good athlete with some functional strength. He could be a dangerous edge rusher in the NFL. Ejiofor and Hubbard have the skill sets to be good pass-rushers. They are strong, thick and quick, but both of them had issues with consistency in college.
Davenport (6-5, 259) has the skill set to be very good in the pass rush, but he needs a lot of development. For a tall defensive end, Davenport plays with very good leverage. He doesn't stand up too high and stays low to get underneath the pads of offensive tackles. Davenport definitely needs to add more pass-rushing moves because he is too reliant on a bull rush. That is what he used on the majority of his rushes. One striking issue when watching Davenport is that he must improve his get-off. He takes a second to size up his blockers when the ball is snapped rather than firing out of his stance. Team sources say that Davenport is very raw and doesn't know what he's looking at on some plays, and he is going to see massive jump in the quality of competition by moving to the NFL. Thus, Davenport is rated lower right now, but in a few years he could among the best pass-rushers to come from this draft because of his good skill set.
Hand was not much of an edge rusher in college. He had five sacks over the past two years. He has the upside to do more, but he didn't show enough pass-rushing skill to project him being a rusher who provides an impact in the NFL.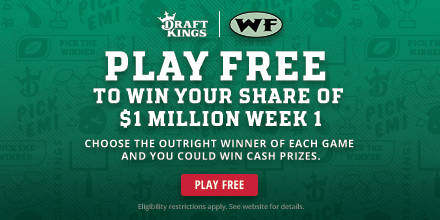 Run Defense:
NFL prototype: Jadeveon Clowney, Texans
Bradley Chubb
Marcus Davenport
Da'Shawn Hand
Sam Hubbard
Duke Ejiofor
Arden Key
Dorance Armstrong
Harold Landry
Recap:
Defending the run isn't as in demand as it used to be with NFL coaches, but they still watch it closely when evaluating prospects and teams need some tough run defenders at the point of attack. This class features four good run defenders.
Chubb is an excellent run defender. At the point of attack, he is physical and tough, and sets the edge. Generally, Chubb holds his ground well and doesn't get pushed off the ball with downhill runs coming at him. With his strength and active hands, Chubb is adept at shedding blocks, and he flies to the ball to get in on tackles. Chubb also will frequently blast his way into the backfield to get a tackle for a loss or blow the play up. Many good college pass-rushers are fast and finesse defenders, but Chubb is a balanced player who is as solid at defending the run as he is rushing the passer. As a pro edge defender, Chubb should be an asset in the ground game.
Davenport is excellent in the ground game. He is strong at the point of attack and pushes around the blockers. He is able to hold his ground and stand up offensive tackles to maintain gap integrity. Davenport has the strength to shed blocks with the quickness to close on the back to make tackles outside of his gap. Entering the NFL, Davenport is an excellent run defender.
In the ground game, Hand is tough at the point of attack. He can use his natural strength and good technique to hold his ground at the line of scrimmage. Hand does a nice job of preventing linemen from getting a push and maintaining his gap integrity. Hand is able to disengage from blocks and flow down the line to help get in on tackles. While Hand is not a big backfield penetrator to rack up tackles for a loss, he is sound to hold his ground and stuff runs.
Hubbard (6-5, 270) was a quality run defender for Ohio State. He is strong at the point of attack and sets a sturdy edge. He had almost 90 tackles over the past two seasons despite being in a rotation. In the NFL, Hubbard should be a solid run defender.
Ejiofor (6-4, 264) is a sturdy end as well. He is strong and able to disengage from blocks to get in on tackles. He just has to get more consistent on a down-by-down basis.
Armstrong totaled 63 tackles as a junior with 56 the previous year. He plays hard against the run and chases down backs. However, he is undersized for the NFL and could have issues with the length and strength of pro offensive tackles.
Landry's run defense was awful in 2017. He struggled to get off blocks and didn't look that interested in fighting to hold his ground or get in on tackles. Landry's run defense was a liability when he was on the field, and he has to get much better in the NFL to become a three-down starter.
Motor:
NFL prototype: J.J. Watt, Texans
Bradley Chubb
Marcus Davenport
Dorance Armstrong
Da'Shawn Hand
Sam Hubbard
Arden Key
Harold Landry
Duke Ejiofor
Recap:
Prospects who show a lack of effort can get knocked quickly by coaches when they start evaluating players. Coaches have zero patience for players who dog it. Conversely, a great motor will help players who may be short on athletic ability. This draft class contains a lot of good motors amongst the early-round prospects, and there isn't a player in the group who I would say has a bad motor.
Chubb displayed one of the best motors in college football last year, giving relentless effort to make plays. Considering the extra blocking attention he saw, it was very impressive. Chubb has an infectious energy, and his motor bleeds over to defenders around him. His motor should be a real asset for his pro defense.
Davenport never quit on plays and always gave a real effort. Armstrong and Hand also give good effort. Hubbard did not have a bad motor, but he also didn't produce up to his skill set. If Hubbard had a more relentless spirit to him, he would generate more production for his team.
The bottom three all have issues with their motor. In 2016, Key showed up more when he was healthy and not overweight. His motor was underwhelming at times last year, so he is a mixed bag, at best. Landry is similar in that his motor looked much better in 2016 compared to last fall when he seemed checked out at times. Ejiofor has issues with motor and consistency that teams are knocking him for in his draft grade.
Forcing Fumbles:
NFL prototype: Ryan Kerrigan, Redskins
Harold Landry
Bradley Chubb
Dorance Armstrong
Arden Key
Marcus Davenport
Duke Ejiofor
Sam Hubbard
Da'Shawn Hand
Recap:
The art of a strip-sack is a great equalizer in the NFL. Strip sacks can change games and produce points.
You might be surprised that I have Landry ranked at the top here, considering he had zero forced fumbles last year. However, he leads all of these prospects with 10 career forced fumbles. When Landry was doing well in 2016, he was dangerous to produce the strip-sack as he had seven forced fumbles that year, a huge total for an edge rusher. Landry has good instincts to go for the ball and could produce a nice amount of fumbles for his pro defense.
Chubb notched three forced fumbles the past two years, and he makes a real effort to go for the ball. Impressively, Chubb does it in the ground game as well as in the pass rush. Armstrong is similar, and he created seven forced fumbles over the past two years. He goes for the strip-sack and makes a play for the ball.
Key and Davenport each had seasons with three forced fumbles. Both have shown the potential to produce them for the NFL. Ejiofor had two forced fumbles in each of the past two seasons. This trio will produce some forced fumbles as pro edge rushers.
Hubbard had two last year with zero in the previous season, and Hand only had one across the past two years. Both Hubbard and Hand could stand to do a better job of trying to create turnovers.
Strength:
NFL prototype: J.J. Watt, Texans
Bradley Chubb
Marcus Davenport
Da'Shawn Hand
Sam Hubbard
Duke Ejiofor
Dorance Armstrong
Arden Key
Harold Landry
Recap:
Coaches have told me that the NFL is a big man's game and is trending that way with each passing year. The top-three rated players really stand out. Chubb already has NFL strength with real shock in his hands to disengage from blocks. Davenport is naturally strong at 259 pounds and should become even more powerful after spending some time in a pro strength and conditioning program. Hand is in the 280s with serious upper body strength to hold his ground against downhill blocks. As an end, he is strong and sets a physical edge.
Hubbard is strong and doesn't get pushed around. Ejiofor has functional strength with a thick build, but he could stand to play with a more physical attitude. Armstrong is strong for his size, but he will never be a player who consistently overpowers NFL offensive tackles. Key (6-5, 238) and Landry (6-2, 252) could have issues with the weight and strength of NFL offensive tackles.
Versatility:
NFL prototype: Chandler Jones, Cardinals
Marcus Davenport
Da'Shawn Hand
Arden Key
Dorance Armstrong
Harold Landry
Sam Hubbard
Bradley Chubb
Duke Ejiofor
Recap:
Defensive coordinators love versatility. Edge defenders who drop into coverage and play in space are in demand. Coaches also like ends who can move inside to tackle on passing downs. This class of edge-rushers features a lot of versatility, as all eight of these could fit into a 4-3 or 3-4 defense.
Davenport has the potential for a lot of versatility. He can play traditional defensive end, uet is athletic enough to be a stand up 3-4 outside linebacker. He could add weight to be a five-technique end in a 3-4 defense. Davenport is special athlete with versatile upside to develop.
Hand has versatility in that he can be a base end in a 4-3, play some defensive tackle in a 4-3, and is a good fit as a 3-4 defensive end.
Key, Armstrong and Landry all fit as defensive ends who can stand up to play outside linebacker. Those three all are athletic with the ability function in space.
Hubbard, Chubb and Ejiofor are more tailored to be base ends. That trio though does have some flexibility to rush from the inside in passing situations or move to outside linebacker on occasion, but that should be the exception and not the norm.
Comment...
NFL Picks
- Nov. 13
2019 NFL Mock Draft
- Nov. 8
2020 NFL Mock Draft
- Nov. 3
Fantasy Football Rankings
- Sept. 5
2019 NBA Mock Draft
- Aug. 13
NFL Power Rankings
- June 3