Winners and Losers - Day 2
|
Winners and Losers - Day 3
By Charlie Campbell -
@draftcampbell
May 3, 2017
Winners

Washington Redskins: Jonathan Allen, DL, Alabama

Allen was one of the clear steals of the first round of the 2017 NFL Draft as he was a consensus top-10 pick and the best player in college football in 2016. The Redskins planned on a defense-heavy draft to upgrade their talent level on that side of the ball, but to come away with one of the top-five players in the draft via 17th-overall pick is pure robbery. Washington wanted to get younger and faster on the defensive line; Allen definitely helps accomplish the goal. He is an impactful defender at the point of attack with the speed to fire by guards and the strength to shed blocks. He is a consistent pash-rusher, too, producing double-digit sacks in each of the past two seasons. Allen is strong at the point of attack with developed technique as a run-stuffer and pass-rusher.
For the Redskins' 3-4 defense, Allen will fit perfectly as five-technique defensive end. He can then move to the inside to rush over guards during the pass-rushing package, providing an immediate impact as an interior pass-rusher. Allen could be a Pro Bowl-level defender early in his career, and the Redskins picked up the biggest steal in the first round.

Tampa Bay Buccaneers: O.J. Howard, TE, Alabama

The Buccaneers landed a serious steal in the first round with O.J. Howard. Tampa Bay's front office didn't expect him to get to the organization's pick at No. 19, but knew there was a possibility. Howard was expected to go in the teens, and some thought he could go late in the top 10. However, the tight end position and the needs of the other teams caused him to slide to the Bucs, where they were happy to walk away with one of the steals of Thursday night. Assuming he stays healthy, Howard should be a 10-year starter and could form a historic quarterback-tight end tandem with Jameis Winston. Howard's rare combination of size, speed, and athleticism make him a mismatch weapon who Winston should be able to exploit for many years to come. Howard was a top-10 talent, and other team sources called him one of the safest picks in the 2017 NFL Draft. Tampa Bay got a steal who should benefit the team for many years to come.

San Francisco 49ers: Reuben Foster, LB, Alabama

Landing Foster at No. 31 overall was one of the clear steals of the first round. There were teams picking in the top 10 that had Foster as a candidate for their picks, but ended up going another direction. Foster was a top-20 athlete who slipped because of off-the-field and medical concerns. Still, he stayed on the field for Alabama in 2016 and made an for the Crimson Tide.
Foster is a fast, physical and dynamic athlete who will be perfect as a Will - weakside - linebacker in the 49ers' 4-3 defense. San Francisco really needed that position after switching from the 3-4, and Foster should be a plug and play player for the team. Trading back into the first round to get Foster was an astute move by new general manager John Lynch. Foster could be a cornerstone of the 49ers' defense for the next decade.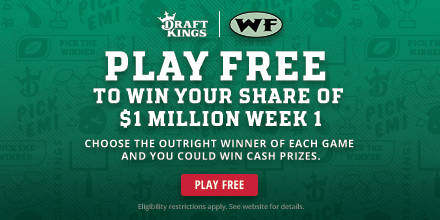 Losers

San Francisco 49ers: Solomon Thomas, DE, Stanford

For the second straight season, the 49ers had a first-round reach on a player they drafted from Stanford. Last year, it was guard Josh Garnett as a late first-rounder by Trent Baalke and Chip Kelly, but this year, John Lynch and Kyle Shanahan had their own Cardinal reach with Thomas. A lot of fans saw the big media overinflate Thomas with the hype machine, but a lot of teams around the league did not grade him in the top 10 prospects of the 2017 NFL Draft. I spoke with nine teams, and seven of them of had Thomas graded as a mid- to late first-round pick. Two of the nine teams had Thomas as a top-10 pick. I knew sources from playoff teams that were hoping their division rivals drafting in the top 10 would take take Thomas. The reason is they felt he was a tweener, lacked length, and they would be able to run at him. Some team sources said that while there were games like his bowl performance against North Carolina that got a lot of attention, there were also a lot of tapes where Thomas was unimpressive. Thomas only needed one team to fall in love, and that was the case with the 49ers, but it wouldn't surprise me if Thomas ends up being a quality player who is not truly special and a bit of a disappointment as the third-overall pick in his draft.

Tennessee Titans: Corey Davis, WR, Western Michigan

I like Corey Davis as a player, but he was a huge reach as a top-five pick. Sources from a number of other teams had Davis graded as a late first-round and early second-round pick. One other top-10 team that was targeting a receiver early, told WalterFootball.com that they had Davis in their pool of candidates for the second round. Davis has a good, but not great, skill set, and most teams had him rated behind Clemson's Mike Williams and Washington's John Ross. Some teams also had East Carolina's Zay Jones graded higher than Davis.
Davis goes to a good situation with a young franchise quarterback, a talented young offensive line, a dangerous receiving tight end, and a strong running game. With that supporting cast and as the No.1 receiver, Davis should get plenty of targets and the opportunity to prove he is a top receiver. However, teams around the league felt that Davis was a big reach as a top-five pick.

Buffalo Bills: Tre'Davious White, CB, LSU

This is hard to project, in part, because one doesn't know what, or whom, Buffalo is going to get for the 2018 first-round pick they received from the Chiefs in order to move down from the 10th pick to the 27th selection during the 2017 NFL Draft. However, Bills head coach Sean McDermott decided to make the deal, and as a result, he ended up passing on the top cornerback in the draft in Ohio State's Marshon Lattimore. On top of a huge downgrade from Lattimore to White, team sources with the Bills feel the cornerback need wasn't resolved as White and Ronald Darby will form a very undersized cornerback tandem. The same sources feel the team will still need a bigger corner to go on the outside with White or Darby moving inside to the slot. In speaking with teams around the league, most had White graded as a high second-rounder, but the Bills took White instead of Washington's Kevin King, who was graded higher by other teams than White. King was graded as a late first-rounder. In order for the Bills' 2017 first-round choice not to be viewed as a disappointment, they need White to succeed and to come away with a good value with the pick they got from the Chiefs.
Go to
Winners and Losers - Day 2
Go to
Winners and Losers - Day 3
Comment...
NFL Picks
- Oct. 21
2020 NFL Mock Draft
- Oct. 20
2019 NFL Mock Draft
- Oct. 18
Fantasy Football Rankings
- Sept. 5
2019 NBA Mock Draft
- Aug. 13
NFL Power Rankings
- June 3