This new section highlights which players have improved or worsened their 2017 NFL Draft stock as the draft approaches.
By Charlie Campbell.
Send Charlie an e-mail here:
draftcampbell@gmail.com
Follow Charlie on Twitter
@draftcampbell
for updates.
2017 NFL Draft Stock Up

Obi Melifonwu, S, Connecticut
Melifonwu is one of the rare players to make this list two weeks in a row. Last week, I wrote, "Sources tell me that there are a lot of teams that are looking at Melifonwu as a potential starting cornerback. As I highlighted in my mock draft with the projection of Melifonwu going to the Saints, some scouts think Melifonwu is a man-coverage solution to defending big wide receivers like Mike Evans, Kelvin Benjamin, or receiving tight ends. Teams feel that Melifonwu is just as big, but faster and more athletic than those receiving weapons. The freak athlete Melifonwu keeps rising throughout the pre-draft process and he has a shot to crack the top 20."
That top-20 potential is definitely possible. Last week, I spoke with some teams picking late in the top 20, and they said that Melifonwu is a possibility for their pick. They also said that they feel Melifonwu is worthy of going that high and is not a reach because of positional need. Melifonwu definitely is a top-20 athlete with good tape as a player. As coaches get involved in the draft meetings, Melifonwu's stock could continue to shoot up as they will see a lot of versatility and the potential to solve a variety of issues with Melifonwu. His stock just seems to keep rising and rising.

Fabien Moreau, CB, UCLA
Moreau was one of the stars of the combine as he displayed excellent speed and athleticism. Teams had already taken a liking to Moreau after his performance during his collegiate career and an impressive week at the East-West Shrine. Even after sustaining an injury while bench pressing at his pro day, some are projecting Moreau to be a first-round pick. His draft stock is definitely rising heading into organizational draft meetings.

Charles Harris, DE, Missouri
In speaking with some team sources, they feel that Harris is the second-most natural pass-rusher in the 2017 NFL Draft after Myles Garrett. They believe that Harris could be the third edge rusher off the board after Garrett and Taco Charlton.
Here's how one top scout broke down Harris, "I think he's the second-purest pass-rusher in this draft after Myles Garrett. Harris is bigger and stouter than Tim Williams or Takk McKinley. Different guy than Myles or Taco, but after Myles, Harris is the most natural 4-3 open defensive end. He always carries low pads, explosive springs (loose ankles/hips), great bend and corner cut, easy accelerator, explosive short burst and frenetic energy. Explosive but sound hands. Teams deliberately went away from him with the ball this season on tape, as much as anyone other than Myles. I just think if Taco goes between 8-14, Harris is going to go fast after."

Taco Charlton, DE, Michigan
As the scout stated above, teams see Charlton going in the No. 8-14 range. At 6-foot-6, 277 pounds, Charlton has a great combination of size and speed alongisde good college tape from 2016. He has a ton of athletic upside to develop in the NFL. Teams are showing a lot of interest in Charlton as he is taking a number of pre-draft visits around the league. That reveals that a lot of teams are considering him for their first-round pick. Charlton could crack the top 10, but looks like a lock to go in the top 16.

Jarrad Davis, LB, Florida
Team sources have said that they know some teams that have Davis in the No. 20-28 range of their draft boards. There are some scouts who like Davis more than Reuben Foster and believe that Davis is more of a plug-and-play player because he is more instinctive, better at shedding blocks, and offers more versatility for how he fits some defenses. Both players have a lot of fans in the scouting community, and Davis could crack the first round even though he had an injury-plagued senior year.

Alex Anzalone, LB, Florida
Anzalone is a player who has a lot of fans in the scouting community. Teams feel that he has quick starting potential because of his size, speed, athleticism and instincts. Anzalone has impressed with his pass coverage and blitzing skills to be a potential three-down starter quickly. The big issue for Anzalone is the medical evaluation as he had repeated injuries in college. Some teams might steer clear of him because of durability concerns, but across the scouting community, Anzalone is liked as a player.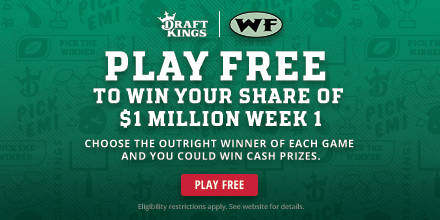 Derek Rivers, DE, Youngstown
One of the small-school players who has been getting a lot of hype lately is Rivers. He ran very fast times at the combine, with a 4.61-second 40-yard dash, and showed some athleticism. The senior totaled 58 tackles with 19.5 tackles for a loss, 14 sacks, one forced fumble and one pass batted in 2016. Rivers showed his pass rush skills with eight sacks as a junior and 13 as a sophomore. Given the passing-driven nautre of the NFL, Rivers could rise during the pre-draft meetings when coaches get involved in shaping their clubs' draft plans.

Josh Jones, S, N.C. State
Jones is a player whose stock is on the rise as teams have told WalterFootball.com that Jones is in the running to be a second-day pick for them. The junior was a solid player for the Wolfpack over the past three seasons. He is a strong safety type for the NFL who plays with an aggressive and relentless nature. Jones ran very well at the combine (4.41-second 40-yard dash) and has good size. The 6-foot-1, 220-pounder collected 109 tackles with eight passes batted and three interceptions as a junior before deciding to skip his senior year. Jones made four interceptions as a redshirt freshman. In a deep safety draft, he could be one of the sleeper values.
2017 NFL Draft Stock Down

Zach Cunningham, LB, Vanderbilt
Scouts across the league like Cunningham as a player, but they aren't in love with him. They feel he is a solid player who is versatile, but not all that explosive or violent. In speaking with multiple teams late last week, they thought that Cunningham would go in the second round, which is where they would feel comfortable taking him. There are a lot of linebacker-needy teams picking late in the first round, so Cunningham has a shot to go on Thursday night, but across the league, many view him as a second-round pick, so he could easily slip to Friday night.

Reuben Foster, LB, Alabama
Some team sources feel that Foster has "boom or bust" potential and prefer Florida's Jarrad Davis over him. Here's how one scout broke down the concerns with Foster, "Reuben is Chris Claiborne (old USC linebacker) all over again. The explosive plays are tantalizing, but there's a lot of concerning issues there. I didn't see production and physical talent enough of a gap between a healthy Jarrad Davis and Foster to leap Foster over Davis in my grade. Davis is much less of a concern off the field, instinctively, and playing hurt.
"I'm not hearing everyone is sold on Reuben. He is a bit of a 1-year wonder. He struggled bad with the mental part in his early years. Physically, he showed out as a senior because he was protected by good talent, including special players like Jonathan Allen and Da'Ron Payne. They kept him free to scrape and go. There's a lot of "boom or bust" concern, and I know for a fact that a bunch of squads have Jarrad Davis ahead of Reuben for that reason. Plus, Davis has always played banged up while Reuben had concerning injuries earlier in career that held him out a bunch."
Comment...
2019 NFL Mock Draft
- Sept. 13
Fantasy Football Rankings
- Sept. 5
2019 NBA Mock Draft
- Aug. 13
2020 NFL Mock Draft
- Aug. 1
NFL Power Rankings
- June 3
NFL Picks
- Feb. 4