This new section highlights which players have improved or worsened their 2017 NFL Draft stock as the draft approaches.
By Charlie Campbell.
Send Charlie an e-mail here:
draftcampbell@gmail.com
Follow Charlie on Twitter
@draftcampbell
for updates.
2017 NFL Draft Stock Up

Myles Garrett, DE, Texas A&M
The physical freak Garrett had a workout at the combine that rivaled a skill position player as he showed an extremely rare combination of size, speed and athleticism. Garrett illustrated why he's been my and the consensus No. 1 prospect since the beginning of last season. At 6-foot-4, 272 pounds, Garrett blazed a ridiculous 40 time of 4.64 seconds with a tremendous 10-yard split of 1.63 seconds. He showed natural strength with 33 reps on the bench press, which tied him for the second-best showing among all defensive linemen. Garrett showed explosion in his jumps and was phenomenal in the field work. Garrett checked off all the boxes to indicate he is worthy of being the No. 1-overall pick in the 2017 NFL Draft.

Obi Melifonwu, S, Connecticut
Leading up to the combine, WalterFootball.com repeatedly predicted that Melifonwu would be a star in Indianapolis with his rare combination of size and athleticism. He lived up to the billing, blazing a 4.4-second 40-yard dash and putting up superb numbers in his jumps. Teams also said that he interviewed well. Melifonwu has checked all the boxes with two good seasons of college football to end his career, a great Senior Bowl, an awesome combine, and great character with a tremendous work ethic.
On the flight from Indianapolis, one team executive told me he thought Melifonwu could end up cracking the top 20 of the 2017 NFL Draft. Teams feel that Melifonwu (6-4, 224) is a great weapon for NFL matchups. Here's how the executive described what Melifonwu can do, "He can do so much for your defense. He has the size and cover skills to be used as a man-to-man corner on big receivers like Mike Evans or Kelvin Benjamin. He's as big as they are, but Obi is faster than them. He could take away their jump-ball game. He also can cover the receiving tight ends in man. He's big and a good tackler to be the eighth man in the box, and his speed and length makes him a free safety in the deep part of the field. It wouldn't surprise me at all if he goes top 20."

Adoree' Jackson, CB, USC
This draft is especially strong at the cornerback position, and Jackson was among the combine's best performers at the loaded position. Jackson and Ohio State's Gareon Conley were the two cornerbacks who performed the best in Indianapolis. Jackson (5-10, 186) ran a fast 40 time of 4.42 seconds and then looked tremendous in the field drills. He showed loose hips, quick feet, a serious burst, and smooth agility in changing directions. The combine should help Jackson's chances of going in the back half of the first round during the 2017 NFL Draft.

Gareon Conley, CB, Ohio State
As stated above, Conley had one of the best workouts among the talented class of cornerbacks. The 6-foot, 195-pounder ripped off a fast 40 with a time of 4.44 seconds. Not only did Conley show size and speed, but he was superb in the field drills, displaying fluid athleticism. He looks like a plug-and-play cornerback and helped his chances of being a late first-round pick.

John Ross, WR, Washington
Ross helped his chances of going in the top 20 in the 2017 NFL Draft by breaking Chris Johnson's combine record in the 40-yard dash with a blistering time of 4.22 seconds. Ross pulled a muscle on the run, but the speed that he displayed was undeniable. It illustrates that he is a special vertical weapon who can challenge defenses over the top. Ross also is a natural receiver with good route-running and hands. Sources say Ross is similar to Brandin Cooks, but more of a natural receiver with a better handle on routes. Teams had graded Ross in the first round, but after his combine performance, Ross will be getting pushed up in mock drafts, which could lead interested teams to think they may have to take him higher. Ross could easily go in the Nos. 12-20 range of the first round during the 2017 NFL Draft.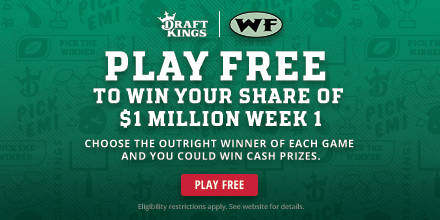 Haason Reddick, LB, Temple
Reddick was expected to impress at the combine, and he didn't disappoint. Reddick had an ultra fast 40 time of 4.52 seconds, but even more important than that, he moved well in the field drills, displaying the fluid athleticism to develop for dropping into pass coverage. He played defensive end in college, but the 6-foot-1, 237-pounder will have to play linebacker in the NFL. Reddick still is a developmental project, but he showed the skill set and athleticism to make that change.

Christian McCaffrey, RB, Stanford
The best route-runner at the combine was McCaffrey. He was phenomenal at moving around the field with fluid athleticism, great feet and soft hands. McCaffrey showed that while he is a good running back, he also is a candidate to be used as a slot receiver. On top of that, he also can return kicks. McCaffrey showed his speed in the 40-yard dash with a time of 4.48 seconds and also impressed teams in the interview room with his football character. McCaffrey used the combine to help push himself higher as a first-round pick.

Chris Godwin, WR, Penn State
Godwin was a deep ball threat last fall for Penn State, and he showed why at the combine. Godwin blazed a fast 40-yard dash time of 4.42 seconds and did well in the field drills, showing good route-running and hands. In a crowded group of receivers, Godwin definitely did what he needed to stand out. This showing should cement his status as a second-day pick.
2017 NFL Draft Stock Down

Reuben Foster, LB, Alabama
Foster could be the first player in combine history who was sent home early because of his behavior. Late last week, Foster got into a heated argument with a hospital worker during the medical exam portion of the combine. That denied Foster the opportunity to interview with teams and also prevented him from taking part in the field workout. Not only were those missed opportunities, but Foster created an off-the-field problem that teams will now have concerns about regarding his temper and composure. This incident ranks up there among the dumbest mistakes a prospect could make in the lead up to the draft. Foster had mid-first-round potential, and this could cause some teams to downgrade him.

Michael Roberts, TE, Toledo
This is a loaded tight end class, so Roberts didn't have a lot of room for error to not fall behind some other talented players. Roberts put up the second slowest 40 time among the combine tight ends, plus dropped some passes in the field work. The 6-foot-4, 270-pounder is more of a blocking tight end, with the combine exposing that he really isn't a candidate to be a three-down starter. Given the depth at the position this year and his combine performance, Roberts probably ruled himself out for the second day of the 2017 NFL Draft.
Comment...
2019 NFL Mock Draft
- Sept. 13
Fantasy Football Rankings
- Sept. 5
2019 NBA Mock Draft
- Aug. 13
2020 NFL Mock Draft
- Aug. 1
NFL Power Rankings
- June 3
NFL Picks
- Feb. 4