This new section highlights which players have improved or worsened their 2017 NFL Draft stock as the draft approaches.
By Charlie Campbell.
Send Charlie an e-mail here:
draftcampbell@gmail.com
Follow Charlie on Twitter
@draftcampbell
for updates.
2017 NFL Draft Stock Up

Zay Jones, WR, East Carolina
While other players received more media acclaim, Jones had an excellent Senior Bowl performance to help his draft stock. The quick receiver made some superb catches and showed off his speed to get separation from defensive backs. During the one-on-ones, Jones ran some phenomenal routes. He also showed off his soft hands and made some receptions over defenders. In the actual game, Jones notched 68 yards on six receptions with a touchdown, but also hauled in two excellent touchdown catches that didn't count because of officiating and a penalty. Jones definitely helped himself with his time in Mobile, and he could be a valuable slot receiver in the NFL as early as next fall. With his strong Senior Bowl performance, Jones probably played himself into the second day of the 2017 NFL Draft.

Obi Melifonwu, S, Connecticut
Melifonwu was one of the most impressive prospects at the Senior Bowl, displaying a serious skill set for the NFL. The size, speed freak was all over the field, yet dished out some serious hits. Melifonwu is a big safety who can serve as the eighth man in the box, but he showed impressive range in the team scrimmages. The staff of the Chicago Bears had Meilfonwu playing the lone deep safety on a lot of snaps, and he covered a lot of ground from there. Even though Melifonwu is big, he is not stiff as an athlete, showing some ability to open up his hips and run. After his week in Mobile, there has been some buzz about Melifonwu having late first-round potential.

Haason Reddick, LB, Temple
A linebacker who really helped himself at the Senior Bowl was Temple's Haason Reddick. He was an edge rusher in college, but showed the ability to move to outside linebacker in Mobile. Reddick covered ground well in pursuit in run defense, was instinctive, and showed the athletic potential to develop pass-coverage skills. In the actual game, he flew around the field, showing a lot of good tackling skills; his nine tackles tied for the lead on either team. With his edge-rushing skills to go with playing outside linebacker, Reddick could be an impact-generating defender and a mid-round steal. The Senior Bowl proved to NFL teams that Reddick can make the position change for the next level.

O.J. Howard, TE, Alabama
Howard could be the first Senior Bowl prospect drafted in the 2017 NFL Draft as he has top-20 potential. He dominated the Tuesday session in Mobile with his receiving skills, blocked extremely well on Wednesday, and played well on Thursday to cap off the week. Howard has the size, speed, athleticism, and strength to be one of the top three-down tight ends in the NFL. On top of being a star on the field, team contacts told WalterFootball.com that Howard interviewed extremely well. Sources from multiple teams raved about Howard's Senior Bowl performance, and it definitely was mission accomplished for Howard in terms of improving his draft stock.

Evan Engram, TE, Ole Miss
The Ole Miss tight end was a receiving mismatch throughout his time in college, and he was tremendous at that at the Senior Bowl. Engram used his speed and athletic ability to constantly get open. He was fast down the seam with soft hands and a superb ability to adjust to the ball. During the Wednesday practice, Engram showed some blocking ability, too. He will never be a bull as a blocker in the NFL, but team sources like that Engram puts forth a real effort and can find some ways to get the job done. A lot of blocking is having the attitude and willingness to do it. Engram proved that as a senior and in Mobile. The NFL franchise that drafts him will want him because he is a mismatch receiving weapon, not because of his blocking, but it helps him that he is willing to stick his nose into defenders to help tie them up. The Senior Bowl should guarantee that Engram will be selected on the second day of the 2017 NFL Draft, and he could go in the second round.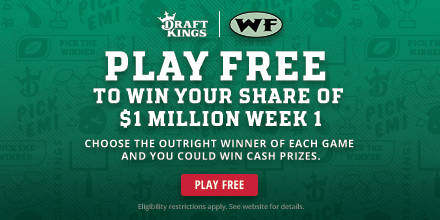 Nate Peterman, QB, Pittsburgh
Sources from multiple teams felt that California's quarterback Davis Webb was the best and most gifted signal-caller at the Senior Bowl; however, he basically just solidified his mid-round standing. Of the quarterbacks in Mobile, Peterman (6-2, 225) did the most to help his draft stock as he threw the ball accurately with good timing throughout the week. Peterman didn't set the Senior Bowl on fire, but his steady play could have turned him from a late-rounder to an early round selection on Day 3 of the 2017 NFL Draft.

Carlos Watkins, DT, Clemson
All week, Watkins was effective in practice, stuffing runs and flashing pass rush skill in the one-on-ones. He showed that his late-season form from his impressive games against Virginia Tech, Ohio State and Alabama was no mirage. Watkins was a real standout on Wednesday and Thursday in Mobile, especially in the full-padded practices as he was very effective against the interior blockers. After his impressive week at the Senior Bowl, Watkins should be safe on the second day of the 2017 NFL Draft.

Montravius Adams, DT, Auburn
Adams definitely helped himself, according to scouting sources with multiple teams. Throughout the week in Mobile, he excelled in the pass-rushing one-on-ones, using power and agility to get to the quarterback marker. Adams has good size with excellent speed and athleticism. He flashed first-round ability throughout his career with Auburn, but motor and consistency hurt him in college. Adams could have put himself on the second day of the 2017 NFL Draft from his three good practices in Mobile.
Honorable Mentions:
California quarterback Davis Webb, Florida linebacker Alex Anzalone, Western Kentucky guard Forrest Lamp, Eastern Washington wide receiver Cooper Kupp, Indiana guard Dan Feeney, Michigan defensive end Chris Wormley, Toledo tight end Michael Roberts, Toledo running back Kareem Hunt and Alabama linebacker Ryan Anderson.
Of Note:
Sources from various teams spoke with WalterFootball.com about players who received good reviews for how they interviewed with NFL teams. Here is a compliation of those conversations:
TCU outside linebacker Josh Carraway, Tennessee quarterback Josh Dobbs, Miami cornerback Corn Elder, Texas A&M defensive end Daeshon Hall, Alabama tight end O.J. Howard, Western Kentucky guard Forrest Lamp, Western Michigan offensive tackle Taylor Moton, LSU center Ethan Pocic, San Diego State running back D.J. Pumphrey, Texas A&M wide receiver Josh Reynolds, LSU linebacker Duke Riley, Virginia Tech fullback Sam Rogers, Tennessee cornerback Cam Sutton, Alabama defensive tackle Dalvin Tomlinson, LSU cornerback Tre'Davious White, Kansas State defensive end Jordan Willis and Michigan defensive end Chris Wormley.
2017 NFL Draft Stock Down

Julie'n Davenport, OT, Bucknell
It was already known that Davenport is a developmental prospect for the NFL, and he had some struggles in Mobile, which only reinforces that point. During the game itself, he allowed a number of pressures on the quarterback and in the fourth quarter, he was beaten by Villanova's Tanoh Kpassagnon for a strip sack. Davenport has good size, length and athleticism, but his technique needs work. He is raw and needs to add more functional strength for the NFL. Davenport will need a year or two to develop as a backup before he is ready to start.

Jeremy Sprinkle, TE, Arkansas
Sprinkle didn't impress on the field. He wasn't horrible, but he lacks speed and twitch as a receiver, so he is more of a backup quality player for the next level. Sources said that Sprinkle had maybe the worst interview this year, including trying to explain a theft incident from the Belk Bowl. In the 2017 NFL Draft's very talented tight end class, Sprinkle could slide well into Day 3 given his unimpressive Senior Bowl on the field and in the meeting room.
Dishonorable Mentions:
USC offensive tackle Zach Banner and UCLA offensive tackle Conor McDermott.
Comment...
NFL Picks
- Sept. 22
2019 NFL Mock Draft
- Sept. 20
Fantasy Football Rankings
- Sept. 5
2019 NBA Mock Draft
- Aug. 13
2020 NFL Mock Draft
- Aug. 1
NFL Power Rankings
- June 3