This new section highlights which players have improved or worsened their 2017 NFL Draft stock as the draft approaches.
By Charlie Campbell.
Send Charlie an e-mail here:
draftcampbell@gmail.com
Follow Charlie on Twitter
@draftcampbell
for updates.
2017 NFL Draft Stock Up

Gerald Everett, TE, South Alabama
Scouts really love Everett's receiving ability. Entering his bowl matchup versus Air Force, Everett has 43 receptions for 648 yards and four touchdowns. This isn't the first season of production for the senior, as he had 41 catches for 575 yards and eight touchdowns as a junior. Scouts feel that the 6-foot-4, 240-pounder Everett is similar as a receiving weapon to Washington Redskins pro bowler Jordan Reed. Everett isn't the biggest of blockers for the NFL, but sources believe he has real mismatch potential as a receiver.
In January, Everett will take part at the Senior Bowl, and a strong week of practice in Mobile should solidify his standing as a second-day pick with the possibility to increase the number of teams that look at him as a second-rounder. Some team sources don't think he will get out of Round 2 during the 2017 NFL Draft.

Adoree' Jackson, CB, USC
Some team sources love Jackson and his ability to be a cover corner who prevents separation. He has an occasional lapse, but in terms of running with receivers to keep them from getting open, Jackson is superb. Some evaluators prefer Jackson to other highly touted first-round cornerbacks. The junior has 51 tackles with two passes broken up and four interceptions on the season while also being a tremendous returner. Jackson could become a hot prospect in the lead up to the 2017 NFL Draft.

Chad Hansen, WR, California
Hansen is a wide receiver who impressed evaluators this season. California quarterback Davis Webb has second-day potential for the 2017 NFL Draft, and Hansen was his No. 1 receiver in 2016, making 92 receptions for 1,249 yards with 11 touchdowns. It was a huge jump in production as Hansen has 19 catches for 249 yards and a score as a sophomore.
Hansen (6-2, 205) has good size, but isn't the most explosive receiver. If the juniot enters the 2017 NFL Draft, he could be a mid-round pick.

Taywan Taylor, WR, Western Kentucky
Taylor had a huge senior year to help Western Kentucky to an 11-3 season. He hauled in 98 passes for 1,730 yards with 17 touchdowns in his final campaign. The 6-foot-1, 195-pounder earned an invitation to the Senior Bowl after his prolific season. He also played really well as a junior, catching 86 passes for 1,467 yards with 17 touchdowns. If Taylor can separate from cornerbacks in Mobile, his draft stock could really skyrocket.

Tarell Basham, DE, Ohio
Every year, there are some small-school prospects who get exposure at the college all-star games, and Basham will get that opportunity at the Senior Bowl. The 6-foot-4, 260-pounder has the size to be an edge rusher in the NFL. As a senior, he recorded 50 tackles with 16 tackles for a loss, 11.5 sacks, and two passes broken up. Basham had some modest sack production as a junior (5.5), sophomore (4) and freshman (7.5). His career totals were 40 tackles for a loss, 28.5 sacks and six forced fumbles. A strong week in Mobile could see his stock really rise.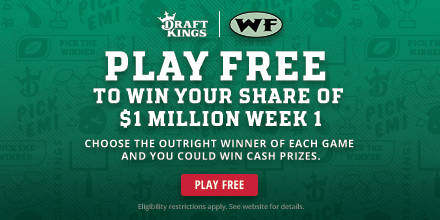 Ryan Switzer, WR, North Carolina
Switzer could be too small to stick or be effective in the NFL, but he has put together an excellent senior season and was able to earn a spot in the Senior Bowl based off his solid production. Switzer totaled 91 receptions for 1,027 yards with five touchdowns during the 2016 regular season. The 5-foot-10, 185-pounder has good hands, quickness and route-running to be a slot receiver candidate in the NFL. Switzer could end up being drafted on Day 3 of the 2017 NFL Draft.

Antonio Garcia, OT, Troy
The 2017 NFL Draft could be weak at the offensive tackle position. Thus, Garcia has a great opportunity to rise at the Senior Bowl. At 6-foot-7, 302 pounds, he has the size to be a left or right tackle in the NFL. Garcia broke into the starting lineup at left tackle as a redshirt freshman and locked down the spot for the rest of his college career, minus an injury-shortened 2013 season. The pass-blocking one-on-ones in Mobile will be critical for Garcia, and if he does well, he will rise up draft boards.

Ryan Glasgow, DT, Michigan
The 6-foot-4, 299-pound nose tackle had a quality season for Michigan plugging running lanes and contributing some pass rush. The senior totaled 39 tackles with four sacks, 9.5 tackles for a loss, one forced fumble and one pass breakup during 2016. It was a big improvement over his junior year when he had 25 tackles and a sack. Prior to that, Glasgow was a backup. He could get consideration as a nose tackle for a 4-3 defense or a 3-4 defensive end during the third day of the 2017 NFL Draft.
2017 NFL Draft Stock Down

Christian McCaffrey, RB, Stanford
McCaffrey surprised many in the scouting community with his decision to skip Stanford's bowl game to focus on his pre-draft preparation. During the fall, scouts heard from the Stanford staff that McCaffrey was a great teammate, worker, and a leader who pushed his teammates to be better. Thus, his decision to skip his bowl game and let his teammates play without him is out of step with the description evaluators had heard during the fall. While McCaffrey's choice may not hurt him at the end of the process, sources currently say it slightly bothers them because it doesn't fit with the rest of their evaluation and gives a questionable feeling about McCaffrey.

Malik McDowell, DT, Michigan State
During the season, sources told WalterFootball.com that McDowell had graded out as a top-20 pick. The junior has an excellent combination speed and athleticism to go with his long frame. McDowell (6-6, 280) would be a perfect five-technique in a 3-4 defense. Sources say, however, that they have concerns about McDowell's motor. They also label his work ethic off the field in the weight room as less than ideal. They feel those issues might have been contributing factors in McDowell's lack of production during 2016. He will have to address those issues in pre-draft interviews.
Comment...
2019 NFL Mock Draft
- Sept. 13
Fantasy Football Rankings
- Sept. 5
2019 NBA Mock Draft
- Aug. 13
2020 NFL Mock Draft
- Aug. 1
NFL Power Rankings
- June 3
NFL Picks
- Feb. 4