This new section highlights which players have improved or worsened their 2017 NFL Draft stock as the draft approaches.
By Charlie Campbell.
Send Charlie an e-mail here:
draftcampbell@gmail.com
Follow Charlie on Twitter
@draftcampbell
for updates.
2017 NFL Draft Stock Up

Corey Davis, WR, Western Michigan
Last year, sources said they gave Davis a second-round grade in doing their reports on him in case he entered the 2016 NFL Draft. Going back for his senior year was a wise decision as he only helped himself, improving his draft grade. This season, Davis has 91 receptions for 1,427 yards and 18 touchdowns entering his bowl game. Sources say the 6-foot-3, 205-pound Davis is long and athletic. He has impressed evaluators with good route-running, reliable hands, and deceptive speed. They like his run-after-the-catch skills and size. One scout said that Davis reminds them of Denver Broncos star receiver Demaryius Thomas coming out of Georgia Tech except Davis isn't as thick as Thomas was. Sources now say that Davis has a real shot at rising to be a late first-round pick in the 2017 NFL Draft.

Reuben Foster, LB, Alabama
Foster has had a strong senior season patrolling the middle of the field for Alabama. In 2016, Foster has 94 tackles with 12 tackles for a loss, four sacks and two passes broken up. The 6-foot-1, 240-pounder has impressed scouts, and he is getting first-round grades from some teams. In speaking with sources from multiple teams, they think that Foster could go in the middle of the first round in the No. 15-20 range. That could make him the first non-pass-rushing linebacker drafted. Teams really like Foster's skill set with his speed, size and athleticism.

Haason Reddick, LB, Temple
Reddick (6-1, 230) earned an invitation to the Senior Bowl with his strong 2016 season. He totaled 59 tackles with 21.5 tackles for a loss, 9.5 sacks, three forced fumbles, and three passes broken up before bowl season. Reddick doesn't have the size to be an every-down edge rusher in the NFL, so he will have to move to a more traditional outside linebacker position that blitzes off the edge at times.

Antonio Pipkin, QB, Tiffin
Every year there are some small-school quarterback prospects who get exposure at the college all-star games, and Pipkin will be one of those signal-callers this year as he accepted an invitation to play at the Senior Bowl. He is a dual-threat quarterback who put up big numbers as a runner and receiver. Pipkin ran for 757 yards and seven touchdowns in 2016, plus completed 65 percent of his passes for 2,534 yards with 25 touchdowns and six interceptions. The quarterback-hungry nature of the NFL means Pipkin will have a big opportunity at the Senior Bowl.

Harold Landry, DE/OLB, Boston College
Landry had an impressive senior season as an edge rusher for Boston College, recording 15 sacks, 20.5 tackles for a loss, seven forced fumbles, two passes batted and 47 tackles. He contributed as a junior with 60 stops and 4.5 sacks. Landry would fit best as a 3-4 outside linebacker in the NFL. Teams feel that Landry (6-3, 250) could have second-day potential if he enters the 2017 NFL Draft, and sources say they are going back to do more studying on Landry after his strong finish to the season. Some media pundits have projected him to the first round of the 2017 NFL Draft.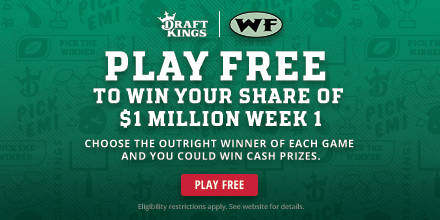 Curtis Samuel, WR, Ohio State
Samuel has been a dangerous weapon for the Buckeyes, and sources have compared Samuel to Percy Harvin in terms of being a fast, explosive play-maker who is a hybrid wide receiver/running back. Samuel has played well for the Buckeyes in 2016 notching 65 receptions for 822 yards and seven touchdowns through the air. On the ground, he has averaged 7.7 yards per carry for 704 yards with eight scores. Team contacts feel that late in the first-round is a real possibility for Samuel, and he shouldn't last long if he falls to the second day of the 2017 NFL Draft.

Jamaal Williams, RB, BYU
Williams had retired from football, but then came back to the field and played at his best in 2016. He was a powerful rushing presence as a senior, averaging 5.6 yards per carry for 1,165 yards with 11 touchdowns. The 6-foot-2, 220-pounder is a physical back who is capable of picking up yards after contact. In a talented running back class, Williams could be a really good value in the mid-rounds of the 2017 NFL Draft.

Larry Ogunjobi, DT, Charlotte
Ogunjobi (6-3, 294) had four seasons of solid production at Charlotte, including his senior year, when he notched 65 tackles with 13.5 tackles for a loss, three sacks and two passes broken up. He had 62 tackles with 2.5 sacks as a junior and five sacks as a sophomore. Ogunjobi's strong play led to him receiving an invitation to the Senior Bowl.
2017 NFL Draft Stock Down

Mike Williams, WR, Clemson
Williams is an interesting player. Around the league, teams say they expect him to go as a top-25 pick and think he is the favorite to be the first receiver selected in the 2017 NFL Draft; however, there are a lot of evaluators who are lukewarm about Williams. They like his size, but the amount of dropped passes plagues his draft stock. Some scouts like other receivers more and think it would be better value to wait for one of those players rather than taking Williams in the top 20. Williams could help change that view by being sure-handed in the college playoff and the workouts prior to the 2017 NFL Draft.

Tim Williams, LB, Alabama
Last week, we talked about how Illinois edge rusher Carroll Phillips was having his draft stock hurt by off-the-field issues. This week, another edge rusher would falls into that category as Williams has a lot of serious off-the-field issues that NFL teams are concerned about. Williams' issues sound significant and sources asked that the nature of them not be revealed, but those problems could have a big impact on where Williams goes in the 2017 NFL Draft and his ability to stay on the field while avoiding suspensions as a pro. This could push the talented Williams to be a late first-round pick, and him slipping to Day 2 during the 2017 NFL Draft is a possibility as well.
Comment...
NFL Picks
- Sept. 24
2019 NFL Mock Draft
- Sept. 20
Fantasy Football Rankings
- Sept. 5
2019 NBA Mock Draft
- Aug. 13
2020 NFL Mock Draft
- Aug. 1
NFL Power Rankings
- June 3