This new section highlights which players have improved or worsened their 2017 NFL Draft stock as the draft approaches.
By Charlie Campbell.
Send Charlie an e-mail here:
draftcampbell@gmail.com
Follow Charlie on Twitter
@draftcampbell
for updates.
2017 NFL Draft Stock Up

Tanzel Smart, DT, Tulane
The 6-foot-1, 305-pound Smart showed some interior pass-rush skills as a senior, totaling 5.5 sacks with 67 tackles, 18.5 tackles for a loss and one forced fumble. Smart had a quality junior year with 62 tackles and two sacks as well. The steady production and performance landed Smart an invitation to the Senior Bowl. His draft stock could rise off of a strong week in Mobile.

Duke Riley, LB, LSU
Teammate Kendell Beckwith got a good amount of attention, but Riley is a solid linebacker in his own right. He had a strong 2016 regular season with some clutch plays for the Tigers. On the year, the senior totaled 85 tackles with nine tackles for a loss, 1.5 sacks, one pass batted and an interception. He didn't get a lot of playing time prior to 2016, but he made the most of it while earning a Senior Bowl invitation.

Ezra Robinson, CB, Tennessee State
Robinson (6-1, 180) had a strong senior season to earn himself an invitation to the Senior Bowl. In 2016, he totaled 42 tackles with five interceptions and eight passes broken up. As a junior, Robinson had 30 tackles with seven breakups and two interceptions. The senior has good length, and it will be interesting to see if he can run with the all-star receivers in Mobile.

Brendan Langley, CB, Lamar
The 6-foot-1, 190-pound Langley had a big senior season for Lamar with 43 tackles, seven passes broken up and six interceptions. He also returned two punts for touchdowns. Langley has good height and length to him. As a junior, he had 21 tackles with 11 passes broken up and one interception. Langley earned an invitation to the Senior Bowl.

Lorenzo Jerome, S, St. Francis
Jerome (6-0, 195) has created a buzz for himself in scouting circles with his tremendous display of ball skills and other production during his collegiate career. He had interception totals of six, three, three and six over the past four seasons with pass breakup totals of five, seven, 13 and four. Jerome also had 59 tackles as a senior. It will be interesting to see if Jerome plays in an all-star game and gets an invitation to the combine.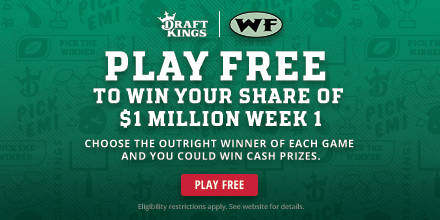 Jamari Staples, WR, Louisville
Lamar Jackson won the Heisman this season, but he couldn't have done it without help from his teammates. Staples contributed in 2016 with 35 receptions for 593 yards with two touchdowns. The 6-foot-4, 195-pounder is a lanky receiver who presents a size mismatch in coverage. He contributed as a junior as well with 37 catches for 638 yards with three touchdowns. Staples has the ability to have produced more, but the Cardinals spread the ball around and also featured a lot of running by Jackson. Staples could be a nice mid-round value in the 2017 NFL Draft.

Trent Taylor, WR, Louisiana Tech
Taylor put up monster numbers as a senior with 124 receptions for 1,570 yards with 10 touchdowns during the regular season. That came on the heels of a big junior year with 99 catches for 1,282 yards with nine touchdowns. Taylor projects to a speedy slot receiver candidate in the NFL because he is undersized. The 5-foot-8, 178-pounder is too small to play on the outside, but with a strong Senior Bowl week, he could help himself to be viewed as a weapon out of the slot.

Keionta Davis, DE, UT-Chattanooga
Over the past two seasons, Davis was one of the most consistent pass-rushers in college football, and that earned him an invitation to the Senior Bowl. Davis totaled 10.5 sacks with 44 tackles, 11.5 tackles for a loss, seven passes batted and three forced fumbles in 2016. He produced even more pass rush as a junior with 13.5 sacks, 39 tackles, 17 for a loss, six passes broken up and a forced fumble. He also had four forced fumbles as a sophomore.
The 6-foot-4, 270-pound Davis has versatile size to be an edge defender in a 4-3 or 3-4 defense. If he has a good week against the better competition at the Senior Bowl, his draft stock could really take off.
2017 NFL Draft Stock Down

Carroll Phillips, DE/OLB, Illinois
Phillips had an excellent 2016 season rushing the passer for the Illini and illustrated that he has some serious speed off the edge for the NFL. While Phillips had a nice fall on the field, sources say that off-the-field issues are hurting Phillips in his draft reports. Teams didn't elaborate on the nature of the off-the-field issues. Phillips will participate at the East-West Shrine in St. Petersburg, Florida in January, so his team interviews could end up being more important than his performance in practice.

Kyle Kalis, G, Michigan
Kalis was part of a tough Wolverines offensive line, but he had a mixed senior year. As a result, the 6-foot-5, 305-pounder seems more like a mid-round pick for the NFL. Kalis needs to get stronger for the NFL to pack more of a punch and also improve his ability to handle speed rushers in pass protection. He accepted an invite to play at the East-West Shrine, and it hurts his draft stock that he wasn't invited to the Senior Bowl.
Comment...
NFL Picks
- Sept. 20
2019 NFL Mock Draft
- Sept. 20
Fantasy Football Rankings
- Sept. 5
2019 NBA Mock Draft
- Aug. 13
2020 NFL Mock Draft
- Aug. 1
NFL Power Rankings
- June 3