This new section highlights which players have improved or worsened their 2017 NFL Draft stock as the draft approaches.
By Charlie Campbell.
Send Charlie an e-mail here:
draftcampbell@gmail.com
Follow Charlie on Twitter
@draftcampbell
for updates.
2017 NFL Draft Stock Up

Gareon Conley, CB, Ohio State
Early in the season, WalterFootball.com was the first media outlet to report that Buckeyes safety Malik Hooker and cornerback Marshon Lattimore were receiving high first-round grades. Sources also have said those two could be joined by Conley (6-0, 195) as a Thursday-night selection. Teams like Conley's polished play and say he is a smooth corner who has good length and ball skills. Conley's skill set isn't extraordinary, but teams feel he could turn into a quality starter. Conley could contribute quickly in the NFL.

Charles Harris, DE, Missouri
Harris had a slow start to the season, but he has caught fire in recent weeks. Last Saturday against Vanderbilt, Harris notched 2.5 sacks with nine tackles, 3.5 tackles for a loss and one forced fumble. He had eight tackles and two sacks against South Carolina the week before. Missouri won't qualify for a bowl game, so games right now are the final tapes that Harris is putting together for NFL scouts. He has 52 tackles, 11 tackles for a loss, eight sacks, one pass batted and two forced fumbles on the season. His hot play to close out the season could lead to him being a first-round pick.
Lorenzo Jerome, S, St. Francis
Sources say that the small-school prospect is another good safety for the 2017 NFL Draft's tremendous class at the position. This season, Jerome has 52 tackles with 4.5 tackles for a loss, 2.5 sacks, five passes broken up and six interceptions. He also has a kick return touchdown and a touchdown catch. Jerome (6-0, 195) has impressed NFL scouts, and they say he could really rise if has a strong performance at an all-star game like the Senior Bowl or East-West Shrine. Right now, it sounds like Jerome is a potential mid-round pick.

Jonnu Smith, TE, Florida International
Smith was in the national news after suffering a season ending injury off the field. His pregnant girlfriend poured boiling water on him after arguing about him not spending enough time with her. In his shortened senior season, Smith had 39 receptions for 441 yards with three touchdowns. He recorded quality production as a junior (36-397-4), sophomore (61-710-8), and freshman (39-388-2). The 6-foot-3, 232-pounder is a quick, athletic receiving tight end with the potential to be a mismatch weapon. Some sources have Smith grading out as a third- or fourth-round pick.

Dorian Johnson, G, Pittsburgh
Johnson is a bit of a love/hate prospect for the 2017 NFL Draft. Multiple team sources have said they don't like Johnson's pro potential and have him graded well into the third day of the 2017 NFL Draft. On the other hand, those same sources say that they know other scouts who like Johnson a lot more and that some teams have second-day grades on Johnson.The 6-foot-5, 315-pounder has an NFL body with good size for the position. Even though there are skeptics, there could be teams out there that will pull the trigger on Johnson as a Friday-night pick.

Zach Pascal, WR, Old Dominion
Sources have said that Pascal has impressed them this season. They like his skill set and feel that he could be a nice value pick in the 2017 NFL Draft. During 2016, the senior has 42 receptions or 590 yards with six touchdowns. Pascal had a quality junior year with 68 catches for 970 yards with eight touchdowns. He also had some production as a sophomore (59-743-7) and freshman (41-534-6). Team contacts say the 6-foot-2, 214-pound Pascal is grading out as a third- or fourth-round pick.
Honorable Mentions:
South Carolina defensive end Darius English, Alabama tight end O.J. Howard, Clemson wide receiver Mike Williams, Pittsburgh running back James Conner, Iowa cornerback Desmond King, SMU wide receiver Courtland Sutton and USC cornerback Adoree' Jackson.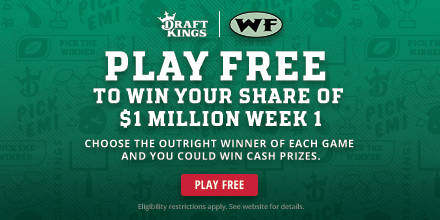 2017 NFL Draft Stock Down

Chad Kelly, QB, Ole Miss
A torn ACL ended Kelly's season early, and given the timing of the injury, Kelly won't be able to work out completely for NFL teams prior to the 2017 NFL Draft. He will attend the combine surely, but won't be able to do all the drills. His team interviews will be critical as he is going to get grilled about his off-the-field antics. The injury could hurt Kelly's ability to conduct pre-draft workouts and use his arm to help convince teams to look past his character concerns. The senior completed 63 percent of his passes in 2016 for 2,758 yards with 19 touchdowns and eight interceptions. With the injury, Kelly could slide into the mid-rounds.

Quincy Wilson, CB, Florida
Wilson had a number of ugly plays against South Carolina. Early on, he missed a tackle on a wide receiver screen to allow a big gain. Later, despite having close coverage, Wilson gave up a step on a slant for a completion. In the fourth quarter, a receiver got separation from Wilson on a dig, who ended up missing the tackle to allow another 10 yards after the catch and a first down. It was an ugly play by Wilson. Wilson missed another open-field tackle shortly later on a fourth-and-6, which resulted in a conversion. Late in the fourth quarter. Wilson was late to pick up a receiver in zone. He displayed poor vision, watching the quarterback too long and letting the wideout get open. That led to a reception downfieldm and the wide receiver carried Wilson on his back for about 10 yards before finally going down after a gain of 47 yards.
Sources say that Wilson has above-average speed with ball skills and is a longer press-man corner for the NFL. They say he doesn't have very good instincts, gets antsy, and grabs a lot in coverage. They feel Wilson could get called for a lot of pass interference penalties as a pro.
This South Carolina tape will hurt Wilson's draft stock in a competitive class of corners. It shows that he has tackling problems even though he is a big cornerback. He also had poor vision and reads in zone coverage.

Jarrad Davis, LB, Florida
Entering the season, Davis was seen as a potential first-round pick, but his senior year has been mildly disappointing. An ankle injury held him out last week, but he hasn't been all over the field making plays like he was last year. In 2016, Davis has 56 tackles with six tackles for a loss, two sacks and four passes broken up. Sources say that Davis has above-average instincts, but doesn't blow you away. He is inconsistent with taking on blocks for one. They are grading Davis as a second-round pick.

Alex Anzalone, LB, Florida
Anzalone had a history of durability issues entering this season. After some solid play in 2016, his draft stock was dealt a serious blow with a broken arm that has ended his year early. Anzalone finished the season with totals of 53 tackles, four for a loss, three sacks and two passes batted.
Sources say that Anzalone is not real twitchy, sudden or explosive. He takes on blocks and uses his hands well. Anzalone is fast in a straight line, but lacks quick twitch and change of direction. He is decent in pass coverage, but lacks good awareness in zone. Sources view Anzalone as a third- or fourth-rounder who could develop into a starting inside linebacker, but he has major durability concerns stemming from repeated injuries in college.
Comment...
NFL Picks
- Sept. 24
2019 NFL Mock Draft
- Sept. 20
Fantasy Football Rankings
- Sept. 5
2019 NBA Mock Draft
- Aug. 13
2020 NFL Mock Draft
- Aug. 1
NFL Power Rankings
- June 3