This new section highlights which players have improved or worsened their 2017 NFL Draft stock as the draft approaches.
By Charlie Campbell.
Send Charlie an e-mail here:
draftcampbell@gmail.com
Follow Charlie on Twitter
@draftcampbell
for updates.
2017 NFL Draft Stock Up

Sidney Jones, CB, Washington
Last week, I moved Jones into the first round of my mock draft because he has been tremendous in coverage all season. Jones gave further proof of being a Thursday-night talent with two interceptions, two passes broken up and three tackles in a win against California. This season, he has 24 tackles with four passes broken up and three interceptions.
Jones (6-0, 181) has the athleticism to run with receivers and prevent separation. He also has size and length to take on big wideouts with the ball skills to create turnovers. Even in a strong cornerback class, Jones could continue to rise in the leadup to the 2017 NFL Draft.

Corey Davis, WR, Western Michigan
Davis is finishing off his prolific collegiate career in style as he dominated Ball State last week to the tune of 12 receptions for 272 yards with three touchdowns. That broke the Western Michigan record for receiving yards in a single game. On the year, Davis has hauled in 61 receptions for 1,011 yards and 14 touchdowns and has been the offensive play-maker to lead Western Michigan to an undefeated record thus far.
For the NFL, Davis could be an ideal No. 2 receiver and could end up being close to a No. 1. His ability to get separation from his route-running and subtle speed will make him a valuable weapon in the short to intermediate part of the field, yet he should also be a reliable third-down and red-zone target. Davis would be an excellent fit in a West Coast offense as a X (split end) or Z (flanker) receiver. He also could line up in the slot. Davis reminds me of a more sure-handed version of Jordan Matthews.

John Ross, WR, Washington
Davis wasn't the only receiver who exploded over the weekend. Ross led the undefeated Huskies to a win over California with six receptions for 208 yards and three scores. The 5-foot-11, 190-pounder is a speed receiver who translates as a slot wideout for the NFL. He is having a big season to lead the Washington's passing attack. While Ross isn't a big wide receiver, he uses his quickness to get separation and is a red-zone weapon - 14 touchdowns already on the season. In this breakout season, Ross has 44 receptions for 742 yards (17 yard average). The 2017 NFL Draft isn't all that rich in talent at wide receiver, so Ross could really rise.

Deshaun Watson, QB, Clemson
Against Syracuse, Watson played better and threw the ball more accurately than in any other game this season. Unfortunately, he left the game with a right shoulder injury before halftime. Prior to that though, he dominated.
Watson tossed a perfect deep ball to hit Deon Cain for a 65-yard touchdown pass. It was a great throw that led Cain down the sideline for the score. Shortly later, Watson threw another great ball to lead Mike Williams down the field, but he dropped the pass for what should have been a long touchdown. To finish the drive, however, Watson threw a strike high for Williams to complete a 14-yard touchdown. It was a superb catch by Williams, who flew over a few defenders, and a well-placed ball by Watson to give his big wideout a chance to make the play.
Shortly later, Watson left the game with his injury, leaving behind a stat line of 13-of-16 for 169 yards and two scores. He showed vast improvement in his accuracy, and if he continues to play like this for the remainder of his season, that would be huge for improving his draft grade during the months leading up to the 2017 NFL Draft.

Jamal Adams, S, LSU
The Tigers lost to Alabama, but Adams shined in a losing effort with six tackles, one for a loss and one interception. On the first drive of the game, he was in the right spot in zone coverage and had an inaccurate pass float to him for an interception. In the third quarter, Adams fired into the backfield on a fourth-and-goal to blow up a run and start a tackle for a loss that got the ball back for LSU.
This was a very good tape for Adams as he showed he is NFL-ready as a strong safety. Against the Crimson Tide, he was effective in zone coverage and a physical tackler. Adams has the speed to fly downhill and will be an asset in run defense as a pro. While he isn't a dominant pass-coverage safety, Adams has the speed and athleticism to contribute there. In time with good coaching, he could be a very balanced defender who ends up being a Pro Bowl talent. This tape will help Adams to grade out as a top-25 pick.

Armani Watts, S, Texas A&M
In 2016, Watts has been an unsung hero for the Aggies with a lot of clutch plays in crunch time. He has 56 tackles with three passes broken up, two forced fumbles and two interceptions on the season.
Watts (5-11, 200) has free safety potential in the NFL with the ability to contribute in pass coverage. He is an instinctive defender who also is capable of making tackles in space. The 2017 NFL Draft is loaded at the safety position, and that could push Watts down if he enters the draft. If he does slide, he could be an excellent value pick after being a 3-year starter in college.

O.J. Howard, TE, Alabama
Against LSU, Howard had one catch for -3 yards, but that was the fault of Alabama play-caller Lane Kiffin, who has failed at utilizing Howard for years. NFL evaluators, however, really like Howard as sources say they are grading Howard as a late first-rounder. They say that Howard can run good enough routes and has the athletic ability to be a receiving weapon in the NFL. He is a willing blocker with size and makes plays vertically for his offense. Teams feel that Howard is a future three-down starter who could be a strong contributor to an NFL passing attack.

David Njoku, TE, Miami
The Hurricanes have been known as tight end "U" because of the amount of great tight ends they've produced for the NFL. Njoku is keeping that tradition alive as he has really impressed NFL evaluators this season. They like his size, speed, and freaky athleticism. Teams feel that Njoku could develop into an impact-making three-down starter who will produce mismatches in the NFL. The redshirt sophomore may not enter the 2017 NFL Draft because his young brother will join him as a teammate next year, but if the elder Njoku does enter the 2017 NFL Draft, he shouldn't get out of the first two rounds.
Honorable Mentions:
LSU linebacker Duke Riley, Illinois defensive end Duwuane Smoot, Illinois defensive end Carroll Phillips, Florida defensive tackle Caleb Brantley, Clemson cornerback Cordrea Tankersley, Stanford running back Christian McCaffrey and Ohio State safety Malik Hooker.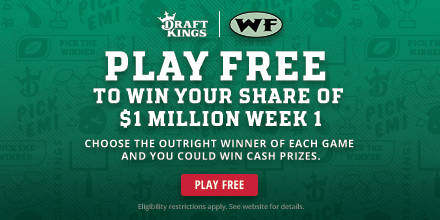 2017 NFL Draft Stock Down

Travin Dural, WR, LSU
It is tough to evaluate and be critical of the play of the LSU wide receivers because the quarterback play has been so abysmal for the Tigers the past few seasons, but Dural is having a disappointing year. Against Alabama, he made only one reception for three yards, and on the season, he has totaled 25 catches for 249 yards with a score. Through eight games, Dural hasn't gone over 50 yards receiving once. The 6-foot-2, 207-pounder has physical talent, but the lack of production and opportunities could cause him to slide in the 2017 NFL Draft because he hasn't been able to show NFL teams what he is capable of.

Brad Kaaya, QB, Miami
Sources have said that they have been disappointed in Kaaya this season. They think that his fatal flaws of lacking mobility and looking down at the rush are crippling weaknesses for the NFL. Those problems have led to the Hurricanes struggling against good competition, including losses to Florida State, Notre Dame and North Carolina. Teams also haven been underwhelmed with Kaaya off the field. He isn't a bad guy or teammate, but they don't believe that he is a leader of men who pushes his team or elevates the play of his teammates around him. Teams also think that Kaaya is too focused on his draft grades and the NFL. They think he would be better off improving at the college level before going pro.
Comment...
NFL Picks
- Sept. 24
2019 NFL Mock Draft
- Sept. 20
Fantasy Football Rankings
- Sept. 5
2019 NBA Mock Draft
- Aug. 13
2020 NFL Mock Draft
- Aug. 1
NFL Power Rankings
- June 3