This new section highlights which players have improved or worsened their 2017 NFL Draft stock as the draft approaches.
By Charlie Campbell.
Send Charlie an e-mail here:
draftcampbell@gmail.com
Follow Charlie on Twitter
@draftcampbell
for updates.
2017 NFL Draft Stock Up

Reuben Foster, LB, Alabama
One of the steadily rising players this season has been Foster. Sources say that Foster has lost weight, which has really paid off as he has impressed NFL evaluators with speed and athleticism. Foster doesn't have the instincts of other linebacker prospects like Denzel Perryman or former teammate Reggie Ragland, but Foster has more of a skill set than those players. Teams also think that Foster is a better prospect than Stephone Anthony, who was a late first-round pick to the Saints. Thus, Foster could end up being a late first-round pick in the 20117 NFL Draft, judging by multiple NFL sources.

Caleb Brantley, DT, Florida
The player who really led the way for Florida to destroy Georgia's ground game was Gators junior defensive tackle Caleb Brantley. He dominated the Bulldogs at the point of attack from start to finish. Brantley used his speed and natural pad level to fire into the backfield. He constantly blew up runs before they could get set up, and pushed the pocket in the pass rush. In the first quarter, Brantley got off a block to make a tackle for no gain at the line of scrimmage. He flew into the backfield in the second quarter to start a tackle for a loss on Nick Chubb. Brantley had other plays where he was creating major havoc in the backfield. This was a tape of sheer domination that will help Brantley to grade out as a first-round pick.

Jordan Leggett, TE, Clemson
The Tigers got a great game out of Leggett to help win a tough road game at Florida State. Early on, Leggett set up Clemson for points with a 41-yard reception. After moving the chains with some good receptions, he scored the game winner late in the fourth quarter with a 34-yard touchdown reception. Leggett totaled five catches for 122 yards and the score.
On the year, Leggett has hauled in 20 passes for 354 yards and four scores. The 6-foot-5, 260-pounder is a balanced tight end who could be a three-down starter in the NFL. He contributes as a blocker and has enough speed and athleticism to contribute as a receiver. Leggett could be one of the values of the 2017 NFL Draft's strong tight end class.

Dalvin Cook, RB, Florida State
Taking on Clemson, Cook was against one of the best defenses he will see all season and was tremendous with 19 carries for 169 yards with four touchdowns. To go along with short scores, Cook exploded of scoring runs 43 and 70 yards. He showed his tremendous speed, vision, cutting ability, and balance. Cook isn't the biggest of backs, but he has functional power and charged through linebackers like Ben Boulware to get some tough yards to move the chains. In 2016, Cook has averaged 6.0 yards per carry for 1,069 yards with 11 touchdowns. He also has 23 receptions for 371 yards and a score. It wasn't a flawless game with a fumble and dropped pass, but it illustrated that Cook is a devastating runner and a top-20 talent.

Jarron Jones, DT, Notre Dame
Jones had a phenomenal game against Miami. Throughout the game, he pressured Brad Kaaya and created sacks for his teammates. Jones came close to a strip-sack when hitting Kaaya as he threw. Jones had a field day of pressuring Kaaya and getting him off his spot. With a quarterback who struggles with mobility and taking sacks, Jones did a fantastic job of setting up his defense to get off the field for the majority of the first half. In the third quarter, Jones had a pressure that forced an incompletion and prevented Kaaya from seeing his tight end, who was wide open for a potential touchdown. In the fourth quarter, Jones dominated center Nick Linder to notch a tackle for a loss and produce a third-and-14 for his defense. Jones recorded a staggering seven tackles with six for a loss and one sack against Miami. This tape will definitely help Jones' draft grade and should help him to grade out in the top three rounds of the 2017 NFL Draft.

Derek Barnett, DE, Tennessee
The Volunteers had a shocking loss to South Carolina, but Barnett played well, recording three sacks and four tackles. Barnett continues to show that he is a natural pass-rusher who has the ability to cause a lot of problems in the backfield. He has 36 tackles with 14.5 tackles for a loss, nine sacks, two passes batted, one interception, and two forced fumbles during a fantastic junior season. Barnett is one sack away from his third straight double-digit sack season at Tennessee. While Barnett isn't threatening to supplant Myles Garrett as the No. 1 edge rusher for the 2017 NFL Draft, Barnett is putting a strangle hold on the No .2 spot, and that could land him in the top-10 picks.
Honorable Mentions:
Oklahoma State defensive lineman Vincent Taylor, Michigan safety Jabrill Peppers, Stanford running back Christian McCaffrey and West Virginia center Tyler Orlosky.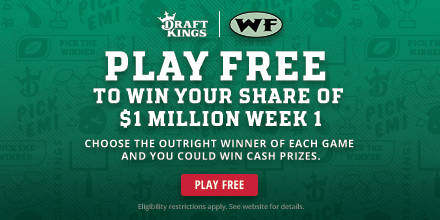 2017 NFL Draft Stock Down

Eddie Jackson, S, Alabama
The 2017 NFL Draft class looks very strong at the safety position, so Jackson's timing of a season-ending injury - a broken leg - was especially painful. Sources have said they weren't huge fans of Jackson's play this year, minus a few impressive splash plays on an interception and some punt returns. He finished with only 24 tackles through eight games to go with two passes broken up and one interception. Jackson will need to get stronger to tackle in the NFL. With his injury and senior year tape, Jackson could be more of a mid-rounder after having second-round potential entering this season.

Cordrea Tankersley, CB, Clemson
Tankersley had real problems with the Florida State's receivers and giving up separation. He was beaten for multiple receptions downfield and also had pass interference penalties. He also gave up a short touchdown pass despite having good coverage on the play. Late in the fourth quarter, Tankersley got away with a pass interference after being beaten on the play. A few snaps later, he gave up a long conversion on the sideline as the receiver got separation. That set up the Seminoles in field goal range, but their offensive line broke down with penalties and sacks to bail out Tankersley.
Tankersley showed that he can struggle with speed and suddenness out of receivers. He is a big cornerback with length who would fit as a press-man corner, but this game illustrates that he will need work for zone and off-man coverage.

Jake Butt, TE, Michigan
Sources have said that they have been mildly disappointed in Butt this season and feel the tight end is slightly overrated as a prospect. Sources say that Butt isn't as good of a blocker as one would expect playing for Jim Harbaugh. They also believe Butt doesn't display an eager attitude as a blocker. As a receiver though, he has 29 receptions for 345 yards with four touchdowns. Team evaluators feel that is the strength of his game, but he isn't overly fast or athletic for the NFL. In a strong class of tight ends, Butt could have the potential to slide.

Nick Chubb, RB, Georgia
Chubb hasn't been the same since coming off a knee injury, and the performance against Florida gave further proof of that. Throughout the first half, the Bulldogs struggled to move the ball on the ground, and Chubb was stuffed routinely. His legs were dying on contact, and he wasn't breaking tackles. Chubb had just 15 yards on seven carries by halftimre. He didn't find any more running room in the second half eiter, toting only three carries for five yards. Other than the season opener, Chubb (9-20) has been struggling this year, and that could send him to the second day of the 2017 NFL Draft instead of being a Thursday night selection.
Comment...
NFL Picks
- Oct. 21
2020 NFL Mock Draft
- Oct. 20
2019 NFL Mock Draft
- Oct. 18
Fantasy Football Rankings
- Sept. 5
2019 NBA Mock Draft
- Aug. 13
NFL Power Rankings
- June 3