This new section highlights which players have improved or worsened their 2017 NFL Draft stock as the draft approaches.
By Charlie Campbell.
Send Charlie an e-mail here:
draftcampbell@gmail.com
Follow Charlie on Twitter
@draftcampbell
for updates.
2017 NFL Draft Stock Up

Alvin Kamara, RB, Tennessee
Against a good Texas A&M defense, Kamara dominated in an amazing performance. He was so good in that game as a runner and receiver that he should see a major boost in his draft grade despite a fumble. On the ground, Kamara toted 18 carries for 127 yards with two scores. He also had eight receptions for 161 yards and a touchdown. This contest provides NFL evaluators a tape that showing Kamara to be a dynamic receiver with excellent hands who is also a tough runner, a good returner on special teams, and a clutch play-maker. He demonstrated strength as a runner with a tremendous burst to rip off yards in chunks. I think there is a good chance that Kamara gets drafted ahead of Jalen Hurd even though Kamara is Hurd's backup. Kamara is too good of a weapon in the aerial game for the passing-driven NFL. This tape could push Kamara into second-round consideration during the 2017 NFL Draft.

Justin Evans, S, Texas A&M
Evans played really well against Tennessee. He provided nice pass coverage over the top on a few attempts downfield. Evans also made good tackles in space, excepting one play on which he let a ball-carrier run through a tackle. In the third quarter, Evans was coming over the top when a receiver bobbled an easy reception and it flopped free. Evans adjusted nicely to haul the ball in for an interception. In the fourth quarter, Evans laid a crushing hit on a receiver who was coming across the middle of the field, and that caused a third-down incompletion to get the Aggies' defense off the field. It was an excellent play by Evans. This tape was very impressive and should help him to grade out as an early round pick in the 2017 NFL Draft.

Tim Williams, DE/OLB, Alabama
Williams entered the game against Arkansas with some solid play this season, but he only had totaled 10 tackles and 2.5 sacks. The Razorbacks game saw Williams step up with an impressive performance that showed why he has been projected as a first-round edge rusher. In the first quarter, he laid a hit on the quarterback with a speed rush to the inside. Early in the second quarter, Williams scooped up a fumble and returned it a little over 20 yards for a touchdown. On the first scrimmage play after the score, Williams fired by tight end Jeremy Sprinkle to sack Austin Allen. Williams then batted a pass in the third quarter. He came close to a number of other sacks as well in this outing. This tape showed the dangerous presence that Williams supplies off the edge with special speed to fly around the field.

Cam Robinson, OT, Alabama
Robinson was seeing a quality edge rusher in Arkansas' Deatrich Wise Jr., but Robinson played an excellent game to negate Wise's edge rush and hold him to just two tackles on the day. In the second quarter, Robinson hit the key block in space to spring his back for a 56-yard touchdown on a screen pass. Robinson was dependable throughout the night in protecting his quarterback, showing some ability to bend at the knee and sustain his blocks. Some say that Robinson should move to guard in the NFL, but this was a performance that will help his argument to remain at left tackle.

Derrick Nnadi, DT, Florida State
The Seminoles' defense held Miami to six points in the final two quarters, and those points were set up by a punt return to the Florida State 20-yard line. The big reason for Florida State limiting Brad Kaaya in the second half was Nnadi wreaking havoc at the point of attack. Nnadi dominated Miami center Nick Linder and the Hurricanes' guards with seven tackles, 2.5 for a loss and one sack. Nnadi used his speed to fire into the backfield and his strength to shed blocks. The 6-foot-1, 312-pounder caused a ton of disruption and showed the ability to take over a game. Florida State was expecting a big season from the talented Nnadi, and after a slow start, he broke out against Miami.

Obi Melifonwu, S, Connecticut
Every year, there are some size/speed freaks who rise up draft boards, and Melifonwu will be one of those prospects in 2016. The 6-foot-3, 217-pounder has great size and also is a fast defender. The senior already has 47 tackles on the season to go with two pass broken up. As a junior in 2015, he had 88 tackles with two interceptions and five passes broken up. Sources say that Melifonwu needs development and thus they have him graded for later on Day 3 of the 2017 NFL Draft, but they think the team that likes Melifonwu enough to draft him could do so in the mid-rounds.

Dion Dawkins, OT, Temple
The 6-foot-5, 320-pounder has some fans in the NFL scouting community. They feel that Dawkins has some athleticism and could turn into a good functional blocker. The sources that really like Dawkins have him graded in the third round of the 2017 NFL Draft and think he has left tackle potential for the NFL. Some other teams have him graded a round or two later and think he would be a better fit at guard in the NFL. Still, Dawkins is having a fine senior season to get himself in position to get drafted next April.

John Johnson, S, Boston College
Sources say that Johnson is grading out as a fourth- or fifth-round pick in the 2017 NFL Draft. The 6-foot-1, 202-pounder has a nice skill set and has demonstrated some ball skills over the past two seasons. In 2016, the senior has 32 tackles with four passes broken up and one interception. He had three interceptions, three passes broken up and 63 tackles as a junior. Johnson hasn't gotten much media acclaim, but he has made a good impression on NFL evaluators to earn a grade in the early portion of Day 3 of the 2017 NFL Draft.
Honorable Mentions:
Maryland defensive end Bradley Chubb, Miami wide receiver Stacy Coley, Florida State defensive end Demarcus Walker and Florida State running back Dalvin Cook.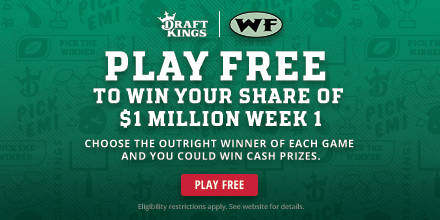 2017 NFL Draft Stock Down

Patrick Towles, QB, Boston College
At one time, there was some NFL buzz for Towles when he had some good games for Kentucky, especially against Florida. NFL sources have told me, however, that Towles hasn't been grading out well. Teams are disappointed in his lack of accuracy and feel. While Towles (6-5, 253) has big size, sources say his arm strength is disappointing and underwhelming. They thought it would be better than it is. Towles hasn't impressed this season for Boston College as he has completed 51 percent of his passes for 897 yards with seven touchdowns and three interceptions through six games. Towles' stock is declining, and he could be in real danger of going undrafted.

Mitch Leidner, QB, Minnesota
Leidner did not look like a pro prospect against Iowa. He had open receivers who he was consistently missing, even on short completions to convert easy third downs. Leidner took unnecessary sacks and forced incompletions. He also committed two interceptions on inaccurate throws. Leidner finished the contest having completed only 13-of-33 passes for 166 yards with two interceptions. This game will definitely hurt Leidner's draft grade. While he has looked like a mid-round talent at times, he looked like an undrafted-free agent-caliber player versus Iowa.
Dishonorable Mentions:
Notre Dame quarterback DeShone Kizer, Notre Dame left tackle Mike McGlinchey and North Carolina quarterback Mitch Trubisky.
Comment...
NFL Picks
- Sept. 24
2019 NFL Mock Draft
- Sept. 20
Fantasy Football Rankings
- Sept. 5
2019 NBA Mock Draft
- Aug. 13
2020 NFL Mock Draft
- Aug. 1
NFL Power Rankings
- June 3