This new section highlights which players have improved or worsened their 2017 NFL Draft stock as the draft approaches.
By Charlie Campbell.
Send Charlie an e-mail here:
draftcampbell@gmail.com
Follow Charlie on Twitter
@draftcampbell
for updates.
2017 NFL Draft Stock Up

Malik Hooker, S, Ohio State
While Hooker hasn't received a lot of media attention, he has been one of the breakout stars of the 2016 season. Ohio State lost both Vonn Bell and Tyvis Powell to the NFL, but the redshirt sophomore Hooker has been an upgrade for the Buckeyes. He has 16 tackles with 1.5 for a loss, .5 sacks, two passes broken up, and three interceptions after three games. The 6-foot-2, 205-pounder has excellent size to go along with speed and instincts. He could end up being one of the top prospects at his position in the 2017 NFL Draft.

Jabrill Peppers, S, Michigan
This season, Peppers has helped his draft stock and is one of the most media-hyped players in the country. That hype is often misleading, but scouting sources have labelled Peppers as impressive.
Against Penn State, Peppers recorded a 53-yard punt return and five tackles. Sources say that Peppers looks like a good fit in a hybrid safety/linebacker role in the NFL. He could be a good coverage weapon on tight ends and help defend backs out of the backfield. Peppers also will help with the ground game and can blitz. A creative defensive coordinator could get a lot of use out of Peppers, and he looks like a future first-rounder based on his play thus far as a junior.

Chris Wormley, DE, Michigan
Wormley had an impressive game against Penn State. On the first third down of the game, he shed the right tackle and chased down the quarterback for a sack that was nearly a safety. Wormley came close to another sack when he used speed to run by the right guard and helped finish the tackle for Michigan. In the second quarter, Wormley got off a scrum to get a coverage sack as the quarterback stepped up in the pocket. Wormley was stout in run defense and also showed nice hustle chasing a runner down in the flat. He totaled three tackles with 1.5 sacks and a lot of pressures. The game against Penn State was a very good tape for Wormley as he showed pass-rushing skills at tackle and end. He displayed good hands to shed blocks, strength at the point of attack, and the speed to close. In 2016, he has 12 tackles with 2.5 sacks in four games. This tape will help his draft grade significantly.

Caleb Brantley, DT, Florida
While Florida's defense let a big lead slip away, Brantley was superb against Tennessee. Early on, he had a stuff on the goal line to help lead a goal-line stand for Florida. In the second quarter on a first-and-goal, Brantley swam over the right guard and exploded into the running back to get a tackle for a loss. In the third quarter, Brantley hit Josh Dobbs arm as he threw, and that led to an interception for the Gators. In the third quarter, Brantley blew up a run in the backfield to create a tackle for a loss for a teammate. On the next play, Brantley almost had a sack. He caused a ton of disruption throughout the game. Brantley created havoc on run plays in the backfield and getting pressure on the quarterback. Against Tennessee, he totaled three tackles with a tackle for a loss. This was a tape that will help him to grade out as a first-round pick.

Derek Barnett, DE, Tennessee
In the first half against Florida, Gators left tackle David Sharpe was getting the better of the battle versus Barnett. Midway through the third quarter, Barnett came alive and dominated the rest of the game. When the Volunteers needed some stops to mount their comeback, Barnett used his speed to run around Sharpe and chase down the quarterback for a sack. That got Barnett going as he crashed a run play to get a tackle for a loss shortly later. A few plays later, Barnett burned Sharpe again for another sack. Late in the fourth quarter, Barnett batted a pass in the end zone that he almost caught for a pick-six.
Overall, this was a good tape for Barnett as he showed the speed to turn the corner. He totaled five tackles, three for a loss, two sacks and one pass batted in this contest.
Barnett is a smooth rusher with good body lean and hand usage. This season, he has 18 tackles with six tackles for a loss and two sacks. Sources say that they think Barnett is very similar to Shaq Lawson, and this game was proof of that. Like Lawson, Barnett could be a top-20 pick in his draft class.

Carroll Phillips, DE, Illinois
As we reported in the rumor mill last week, Phillips has really helped his draft stock this season. Some sources absolutely love Phillips while others are lukewarm on him. Perhaps size and scheme fit is coming into the evaluation because teams that run a 3-4 are high on Phillips while the lukewarm sources are with 4-3 teams. Currently, the 6-foot-3, 240-pound Phillips is one of the leaders nationally with four sacks in three games. He has recorded a sack in each game to go with 18 tackles and nine tackles for a loss.
The teams that love Phillips say he is super athletic and twitchy. They feel that his speed and athleticism is very similar to Leonard Floyd. Like Floyd at Georgia, Phillips can struggle some on run downs; however, they feel that he is a very gifted, natural pass-rushing talent. They see him as a potential first-rounder. As one could expect, the teams that aren't in love with Phillips don't see him as a high pick.

Dawuane Smoot, DE, Illinois
There has been a good amount of hype about Smoot as a few draft analysts have projected him among the top-10 prospects for the 2017 NFL Draft. In speaking with multiple NFL teams, they say they are grading Smoot as a mid- to late first-rounder.
Sources say that Smoot is very athletic and explosive off the edge. They feel, however, that he is more disruptive than productive, and that could also be the case in the NFL. Smoot has 12 tackles and two for a loss with zero sacks thus far in 2016. Some evaluators feel Smoot is the kind of player who will have a lot of pressures on the quarterback, but only a few sacks. Smoot is listed at 6-foot-3, 255 pounds, but teams think that he could be about 10 pounds heavier.
Starting across from Jihad Ward in 2015, Smoot had a strong junior season as he totaled eight sacks with 15 tackles for a loss, 40 tackles, two passes batted and three forced fumbles. Smoot is on his way to being a first-round pick.
Honorable Mentions:
Michigan safety Jabrill Peppers, Michigan cornerback Jourdan Lewis, Michigan running back De'Veon Smith, Michigan center Mason Cole, South Carolina defensive end Darius English and Florida State running back Dalvin Cook.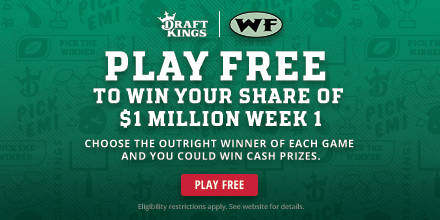 2017 NFL Draft Stock Down

Isaiah McKenzie, WR, Georgia
McKenzie was a hero last week, but he had a rough performance against Ole Miss. He dropped an easy catch during the second quarter, which would have given Georgia first down inside the red zone. The very next play saw McKenzie drop a perfect touchdown pass from Jacob Eason that fell through McKenzie's hands after the defensive back fell down. He totaled three receptions for 13 yards against a vulnerable Rebels secondary. McKenzie needs to show serious improvement in his hands in the weeks to come.

David Sharpe, OT, Florida
Sharpe had a good start to the contest with Tennessee, but in the second half, he was whipped by Derek Barnett. Barnett beat him for multiple sacks and constantly used his speed to turn the corner as Sharpe was incapable of stopping him. This game illustrates that Sharpe will have to at least move to right tackle, if not guard, in the NFL. The latter option could be his best fit as his feet and agility will get targeted by speed rushers no matter which side he lines up on. This tape made Sharpe look like a mid-rounder.

Eddie Vanderdoes, DT, UCLA
The hype about Vanderdoes hasn't matched his production, and that was put on display against Stanford. Even with the Cardinal featuring a run-heavy offense with Christian McCaffrey, Vanderdoes was shut out on the stat sheet. Early in the first quarter, Stanford ran right at Vanderdoes and knocked him out of his gap to get McCaffrey a run of over 10 yards. After that, Vanderdoes played better and generally held gap integrity. He maintained his gap on most plays and wasn't getting moved off the line of scrimmage consistently, but he wasn't making any tackles or doing anything in the pass rush. Through 30 career games, Vanderdoes has a total of 1.5 sacks. Thus, he looks more like a two-down nose tackle in the NFL, and those players have been sliding into Day 3.
Dishonorable Mentions:
LSU center Ethan Pocic, Florida linebacker Jarrad Davis and Ohio State linebacker Raekwon McMillan.
Comment...
NFL Picks
- Sept. 24
2019 NFL Mock Draft
- Sept. 20
Fantasy Football Rankings
- Sept. 5
2019 NBA Mock Draft
- Aug. 13
2020 NFL Mock Draft
- Aug. 1
NFL Power Rankings
- June 3