This new section highlights which players have improved or worsened their 2017 NFL Draft stock as the draft approaches.
By Charlie Campbell.
Send Charlie an e-mail here:
draftcampbell@gmail.com
Follow Charlie on Twitter
@draftcampbell
for updates.
2017 NFL Draft Stock Up

Brad Kaaya, QB, Miami
Kaaya put on a clinic last Saturday against Appalachian State. He lofted in some beautiful bombs downfield, including a 64-yard bomb working off his primary read. Kaaya had other excellent completions of 61 and 54 yards where he made perfect reads with throws that illustrated his arm strength and ability to throw touch passes. Kaaya dominated Appalachian State, completing 20-of-26 for 362 yards with three touchdowns and one interception.
Last Saturday's game illustrated that Kaaya has serious pocket-passing talent for the NFL. His protection has been an issue in other outings, but when Kaaya is given time he's deadly. Kaaya showed that he has a big arm, pocket presence, is accurate in tight windows, can throw perfect touch passes, and has field vision to work through his protections. This tape made him look like a candidate to be a first-round pick and potential franchise quarterback.

Evan Engram, TE, Ole Miss
Engram had a strong start to the season against Florida State, but was even better against Alabama and its future NFL defenders. After a 25-yarder to start the game, Engram torched the Crimson Tide's secondary for a 63-yard touchdown. He made a number of other receptions where he worked himself open and got separation. Versus Alabama, Engram totaled 138 yards on nine receptions in a tremendous performance. His blocking needs to improve for the NFL, but he is having a superb senior year that could vault him into being a Thursday night pick. Engram has 20 receptions for 302 yards and two scores after three games. He is extremely fast and athletic, and should be a mismatch weapon for an offense.

Marquis Haynes, DE/OLB, Ole Miss
Against both Florida State and Alabama, Haynes has played well and illustrated that he can be a difference-maker as a situational defender. Haynes had good pursuit on a reverse to get a tackle for a loss against Ole Miss. Three minutes before halftime, he had a blinding speed rush around the right side to get a sack-fumble with a vicious hit. The Rebels scooped up the fumble and returned it for a touchdown. Haynes had four tackles with the sack-fumble for the day. In 2016, he has 15 tackles, three tackles for a loss and two sacks.
One of the most impressive things I've seen from Haynes this year is his functional strength. In Week 1, he bull rushed Florida State's Roderick Johnson flat on his butt, and even more impressively, Haynes did that to Alabama's Cam Robinson on a play last Saturday. Haynes is listed at 6-foot-3, 222 pounds, so that is some serious functional strength to bull rush tackles who have 80 pounds on him. Haynes is so good at rushing the passer that despite his size, I think he's playing himself into being an early round prospect.

Charles Harris, DE, Missouri
Harris was very quiet in the Week 1 loss to West Virginia and didn't do much more in Week 2, but he broke out with a huge game against Georgia. Harris had three sacks and seven tackles to help the Tigers almost pull off an upset. Not only did he get after the quarterback, he assisted in Missouri limiting Georgia running back Nick Chubb to 63 yards on 19 carries. Harris needed to start producing to maintain his first-round projections, but this game against Georgia gets his season righted.

Ryan Anderson, OLB, Alabama
Against Ole Miss, Anderson had a tremendous game for the Crimson Tide. He almost had a safety in the first quarter after breaking through the right tackle to get into the backfield. Anderson also had an impressive rush to beat a block from Evan Engram and then a running back, but he hit the quarterback late, earning a roughing-the-passer penalty. After halftime, Anderson had a strip-sack on Kelly just in front of the end zone, and Alabama was able to recover the ball and dive over the goal line for the score. This season, Anderson has 2.5 sacks and 10 tackles. He is showing nice diversity in his game, which will help improve his draft grade.

Marshon Lattimore, CB, Ohio State
Sources told WalterFootball.com during fall training camp that Lattimore was a first-round talent for the NFL. Lattimore had two interceptions in Week 2 against Tulsa, and followed that up with an excellent game against Oklahoma. In the second quarter versus the Sooners, he had blanket coverage and showed a serious burst to close in front of the receiver for an interception. It was a poor pass by Baker Mayfield, but still an impressive play by Lattimore.
Lattimore made another big play to open the fourth quarter. He was playing man technique and ran with the wide recover down the sideline. Lattimore was faster than the wideout and tracked the ball well, chasing it down to make a diving catch. However, replays took the catch away, ruling Lattimore trapped the ball on the ground. It was a questionable call to reverse his reception. Still, the Oklahoma game was a great tape from Lattimore as he showed his size, speed, ball skills and athleticism. The performance will help Lattimore to grade out as a first-round pic. After three games, he has eight tackles, three interceptions and two pass breakups.

James Washington, WR, Oklahoma State
This season, there may not be a receiver who has a bigger game than Washington did against Pittsburgh. He had nine receptions for 296 yards and two touchdowns on Saturday. On the first play of the game, Washington ran a post to get wide open for a 91-yard touchdown. He made some beautiful catches downfield, showing great concentration and a burst to run underneath a bomb for an over-the-shoulder reception. Washington also high-pointed the ball to make another long gain over a cornerback. In 2016, Washington has 19 receptions for 399 yards with three touchdowns. The 6-foot-1, 205-pounder definitely helped his draft grade with his performance against Pittsburgh.
Honorable Mentions:
Michigan safety Jabrill Peppers, Stanford running back Christian McCaffrey, Cincinnati linebacker Antonio Kinard, Oklahoma State quarterback Mason Rudolph, Miami tight end David Njoku, Notre Dame quarterback DeShone Kizer, Ohio State wide receiver Noah Brown, LSU defensive tackle Davon Godchaux and Alabama defensive end/outside linebacker Tim Williams.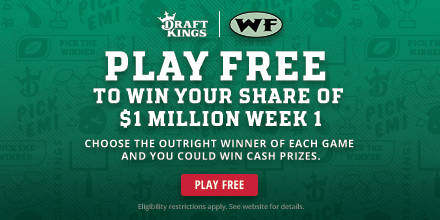 2017 NFL Draft Stock Down

Marlon Humphrey, CB, Alabama
Humphrey had been superb early this year, but he turned in a bad game against Ole Miss. During the second quarter against the Rebels, Humphrey had perfect coverage on a wide receiver running a deep post down the middle of the field. While Humphrey didn't allow separation, the receiver, Damore'ea Stringfellow, beat him on the jump ball for a 44-yard gain. In the third quarter, Stringfellow had half a step on Humphrey and a perfect throw from Chad Kelly was able to go for a 33-yard completion. On the next drive, Humphrey allowed a deep cross. The completions seemed to rattle Hupmhrey as he got called for pass interference shortly later. Late in the fourth quarter, wide receiver A.J. Brown outjumped Humphrey in the end zone to haul in a 37-yard touchdown. Once again, Humphrey was in good position, but didn't play the ball well.
If Humphrey bounces back in the weeks to come, one bad game shouldn't impact his draft stock significantly. However, Humphrey has to improve at playing the ball. He is good at preventing separation, but he needs to get better at high-pointing the ball to slap it away and not allow completions over him.

Chad Kelly, QB, Ole Miss
Against Alabama, Kelly completed 26-of-41 for 421 yards with three touchdowns and an interception. However, Kelly didn't play as well as the numbers illustrate. In fact, I think this is a bad tape for his draft status. Kelly gifted Alabama 14 points on a fumble and with an interception that were terrible plays of poor feel and decision-making. The fumble came from him holding the ball too long while dropping back on his goal line and then not securing the football when the rush closed on him. In the fourth quarter, Kelly held on to the ball too long again and was hit by Tim Williams as he threw. The ball weakly flopped right into the chest of Alabama defensive tackle Jonathan Allen, who returned the interception 75 yards for a touchdown. This was another example of Kelly having poor feel and an internal clock that he needs to get rid of the ball.
This was also the second time in three weeks that Ole Miss has blown a big lead as mistakes from Kelly played a role in Florida State's comeback win. While Kelly can't be blamed for his defense struggling, he doesn't show the leadership and intangibles to push his team to tough victories. He doesn't have a killer instinct, and seems to get rattled by pressure. When you add in the off-the-field issues from Kelly's ego and behavior, it adds to the questions about his on-field intangibles and ability to lead a team. Kelly has a big arm, but I don't think he has the decision-making and steadiness in his play to be a first-round pick.

Deyshawn Bond, C, Cincinnati
Bond is on the Senior Bowl watchlist, but his performance against Houston won't help him to earn an invitation to Mobile. Bond really struggled with Cougars star freshman Ed Oliver. Bond got zero push on a run backed up on the Bearcats' goal line, and that helped Houston to get a safety. Bond and the guards gave up consistent pressures to Oliver. Bond (6-1, 292) lacks strength in the ground game and really needs to get stronger for the NFL. This tape made Bond look like a late-round pick, at best.
Dishonorable Mentions:
Oregon wide receiver Darren Carrington, Oklahoma cornerback Jordan Thomas and Boston College quarterback Patrick Towles.
Comment...
NFL Picks
- Sept. 24
2019 NFL Mock Draft
- Sept. 20
Fantasy Football Rankings
- Sept. 5
2019 NBA Mock Draft
- Aug. 13
2020 NFL Mock Draft
- Aug. 1
NFL Power Rankings
- June 3