Monday Morning Draft is back! This is a column that delves into the past weekend's action from an NFL Draft perspective. As the season goes on, the draft picture and slotting will become more clear, but every Sunday will provide a few hints for next April.
By Charlie Campbell.
Send Charlie an e-mail here:
draftcampbell@gmail.com
Follow Charlie on Twitter
@draftcampbell
for updates.
Race for the No. 1 Pick:

Tennessee Titans:
The Titans finished 3-13 on the season and earned the No. 1-overall pick in the 2016 NFL Draft. Despite the rough year, Tennessee has some young talent to build around led by quarterback Marcus Mariota. Now that the Titans have landed the No. 1-overall pick of the 2016 NFL Draft, it would make sense to select Ole Miss left tackle Laremy Tunsil. Tennessee allowed the most sacks in the NFL during 2015 and must keep Mariota healthy to move forward as a franchise.
If the Titans draft Tunsil, they could move Taylor Lewan to right tackle and Jeremiah Poutasi inside to guard. With right guard Chance Warmack, that group could make a huge difference for Mariota. The Titans also need help at cornerback, safety and running back, but there isn't a prospect of Tunsil's caliber at any of those positions. If Tennessee doesn't get a huge package of picks to trade down, Tunsil is a no-brainer decision.
Let's Play Matchmaker:
This section will look at some of the top talent in college football and match those prospects up with teams that have a dire need at the position.

Kansas City Chiefs: Will Fuller, WR, Notre Dame

With Jeremy Maclin barely on the field, Kansas City receivers struggled to make plays against New England; Jason Avant, Albert Wilson and Chris Conley were held in check. The Chiefs could use another receiver to pair with Maclin, preferably one who can get separation and be a difference-maker for Alex Smith.
Fuller was a play-maker for the Fighting Irish and could be the most lethal deep-threat receiver in this draft class. He has shown the speed to be a vertical weapon and get separation deep downfield. Fuller had 62 catches for 1,258 yards and 14 touchdowns in 2015 despite playing with an inexperienced quarterback. The 6-foot, 184-pounder could be a nice value pick for Kansas City in the early rounds of the 2016 NFL Draft.

Green Bay Packers: Devontae Booker, RB, Utah

Against Arizona, Lacy had a good total of 89 yards on carries, but 61 came on one play. It would make sense for Green Bay to add talent to its backfield this offseason. The Packers have James Starks entering free agency, and he may not re-sign with them. Eddie Lacy had a slump this season, and the diminished running game was a big reason why the team's offense wasn't the point machine that it had been in previous seasons.
When the Packers drafted Lacy in the second round of the 2013 NFL Draft, they took a tough shifty back a few rounds later in Johnathan Franklin. An injury quickly ended Franklin's career, but Green Bay wants a back to pair with Lacy. Plus, Lacy is entering the final season of his contract and will be a free agent in 2017. Having another back in case Lacy leaves would make sense, and at the very least, it could make for for an invigorated rushing attack next fall.
Booker averaged 4.7 yards per carry in 2015 for 1,261 yards with 11 touchdowns. He also snagged 37 receptions for 318 yards. Booker broke out in 2014 with a huge season as he carried the Utes' offense. Booker averaged 5.2 yards per carry for 1,512 yards with 10 touchdowns that year. He also showed receiving ability with 43 receptions and 306 yards and two scores.
Booker would be an excellent fit in Green Bay's offense. He is a shifty runner who has a mix of speed, toughness and strength. In the second or third round of the 2016 NFL Draft, Booker would be a good pick for the Packers.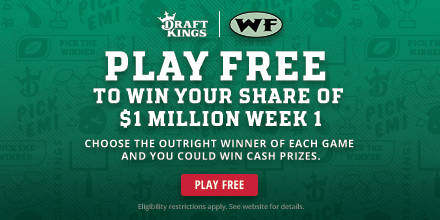 Seattle Seahawks: Jack Conklin, OT, Michigan State

Seattle made a valiant comeback effort, but with Carolina's defensive line harassing Russell Wilson, was fortunate the Seahawks were able to get back into the game. Wilson was sacked five times and under constant pressure. Along with the pass rush, Seattle's offensive line failed to establish the ground game as Marshawn Lynch (6-20) was shut down in perhaps his last game as a Seahawk. Clearly, the team needs to upgrade its offensive line to give Wilson more support next season. Russell Okung's future with Seattle is up in the air; the organization must get more talent on the right side of the line.
Late in the first round of the 2016 NFL Draft, Conklin would make a lot of sense for Seattle. Conklin is a well-balanced blocker who is effective at protecting the passer and opening holes in the ground game. He turned in impressive back-to-back seasons as the blind-side protector for Connor Cook.
Conklin (6-6, 303) is short of elite traits in terms of athleticism, strength, and speed to be viewed as a franchise left tackle. However, he looks like a safe pick to at least be a good right tackle or guard. Conklin could make a lot of sense for Seattle late in the first round.

Pittsburgh Steelers: Paul Perkins, RB, UCLA

The Steelers' offense was a M.A.S.H. unit at the end of the season. Pittsburgh came close to beating Denver despite missing its No. 1 and No. 2 running back, and No. 1 wide receiver. This offseason, it would make sense for the Steelers to find an upgrade for their backup running back. DeAngelo Stewart ran well, but predictably got injured again. He is aging and has durability issues, so counting on him would be foolish. Le'Veon Bell will be coming off a torn MCL, so adding more young talent in the backfield would make sense for Pittsburgh.
Perkins was a tough runner for UCLA over the past few seasons. He has a nice combination of strength and speed. In 2015, Perkins averaged 5.7 yards per carry for 1,343 yards with 14 touchdowns. The junior also had 30 catches for 242 yards and a score. As a sophomore, he averaged 6.3 yards for 1,575 yards with nine touchdowns, plus caught 26 passes for 201 yards with two scores. The 6-foot-1, 225-pounder should mesh well in Todd Haley's offense. The Steelers could target Perkins on the second day of the 2016 NFL Draft.
Comment...
NFL Picks
- Oct. 15
2020 NFL Mock Draft
- Oct. 13
2019 NFL Mock Draft
- Oct. 11
Fantasy Football Rankings
- Sept. 5
2019 NBA Mock Draft
- Aug. 13
NFL Power Rankings
- June 3