Monday Morning Draft is back! This is a column that delves into the past weekend's action from an NFL Draft perspective. As the season goes on, the draft picture and slotting will become more clear, but every Sunday will provide a few hints for next April.
By Charlie Campbell.
Send Charlie an e-mail here:
draftcampbell@gmail.com
Follow Charlie on Twitter
@draftcampbell
for updates.
Race for the No. 1 Pick:

Cleveland Browns:
With the Titans winning against Jacksonville, Cleveland took hold of the No. 1 pick after getting dropped by the Bengals at home. The Browns have lost seven straight games and clearly lack the talent to compete with quality teams in the NFL. Obviously, Cleveland is at a disadvantage at the quarterback position, but the offensive line and defense haven't played as well as expected. The Browns lack a pass rush, have had a beat-up secondary and lack play-makers at wide receiver on offense. Considering Cleveland's recent drafts, one has to wonder if the franchise has the right leadership in place.
Let's Play Matchmaker:
This section will look at some of the top talent in college football and match those prospects up with teams that have a dire need at the position.

Miami Dolphins: Pharoh Cooper, WR, South Carolina

Even though Ryan Tannehill really struggles to throw the deep ball, Miami could use a vertical threat to team with DeVante Parker and Jarvis Landry. A speedy slot receiver would make sense for one of the Dolphins' second-day picks.
With South Carolina failing to qualify for a bowl game, Cooper has played his last collegiate football. The junior caught 66 passes for 973 yards with eight touchdowns in 2015 despite poor quarterback play throughout the season. Cooper is a play-maker who also is dangerous as a runner. The 5-foot-11, 207-pounder could end up being a nice value pick.

Seattle Seahawks: Alex Collins, RB, Arkansas

Some think the Seahawks will move on from Marshawn Lynch after this season. With his age and salary, it seems entirely possible that Seattle will transition to Thomas Rawls as its starting running back for the long term. The Seahawks will need more running back depth after cutting Robert Turbin and with Fred Jackson also being not long for the NFL. Taking a mid-round running back would make sense for Seattle.
In 2015, Collins has averaged 5.8 yards per carry on his way to 1,392 yards with 17 touchdowns. He has 13 receptions for 95 yards, too. Collins is a tough downhill runner who isn't overly fast or physical. In speaking with sources, they say that Collins is a good player, but not special, and that is why he's more of a second-day prospect. The 5-foot-11, 216-pound Collins could be a nice third-round pick for Seattle.

New York Jets: Derrick Henry, RB, Alabama

The Jets have running back Chris Ivory entering free agency. The hot start to the season was led by Ivory, and the Jets need a strong running game considering they're not in a good position to land a franchise quarterback this offseason. Landing a power runner like Henry could be a difference-maker as an early-round pick for New York.
Henry has the power to run through tacklers and physically dominate a defense. The 6-foot-3, 241-pounder also has surprising speed to run away from defenders when he breaks into the open field, and has shown the ability to be a quality pass protector. He has averaged 5.9 yards per carry (339 carries) in 2015 for 1,986 yards with 23 touchdowns. Henry could provide a big impact as a first- or second-round pick.

Tennessee Titans: James Bradberry, CB, Samford

In the first round of the 2016 NFL Draft, it would make the most sense for the Titans to take Ole Miss left tackle Laremy Tunsil to be the blind-side protector for Marcus Mariota. On Day 2 of the 2016 NFL Draft, Tennessee needs to upgrade its cornerbacks as Allen Robinson illustrated on Sunday. Bradberry has a buzz about him and could be a second-day talent.
The 6-foot-1, 213-pounder has a great skill set with size, speed and athleticism. The senior recorded 45 tackles with 11 passes broken up and two interceptions in 2015. He had two interceptions per annum in his junior, sophomore and freshman years. His steady play earned him an invitation to the Senior Bowl, and if he performs well against the better competition in Mobile, his stock could really sky rocket.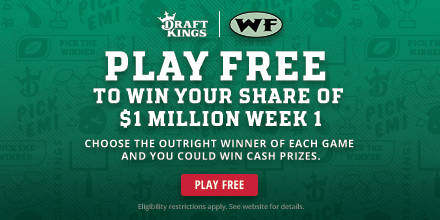 Arizona Cardinals: Sebastian Tretola, G, Arkansas

The Cardinals whipped the Rams on Sunday, but Aaron Donald was phenomenal with 12 tackles, two for a loss and a sack. With Donald being in his second year, Arizona better build up the inside of its line to be able to handle him. A road-grading guard would also help the Cardinals with a ground game that would take the pressure off of Carson Palmer.
Arizona could target Tretola on the second day of the 2016 NFL Draft, and he would be a nice addition for the Cardinals. The 6-foot-5, 335-pounder is a power run blocker who moves defenders at the point of attack. He also is skilled in pass protection with the strength to stop bull rushers and enough athleticism to go against speed. Tretola would be a nice pick for Arizona in the second round of the 2016 NFL Draft.

San Francisco 49ers: Leonard Floyd, OLB, Georgia

The 49ers pulled out an overtime win in Chicago, but surprisingly they had only one sack - from safety Jaquiski Tartt. San Francisco has gotten a good season out of Aaron Lynch, but the organization could use another edge rusher to pair with him and replace Aldon Smith. Taking Floyd in the first round of the 2016 NFL Draft could make sense if the 49ers miss out on a quarterback.
Floyd (6-4, 231) is a speedy rusher who has a lot of potential. He is a natural pass-rusher with agility and is very fast off the edge. He has a serious ability to bend around the corner. Floyd has 68 tackles with 11 for a loss and 4.5 sacks in 2015. He recorded six sacks as a sophomore and freshman. The 49ers' defense would find that Floyd is a natural scheme fit.

Green Bay Packers: Devontae Booker, RB, Utah

The big reason why Green Bay's offense hasn't been as strong this season is the ground game has not been consistent. Eddie Lacy got overweight and hit a slump, while James Starks is only backup quality. Starks is entering free agency, and Lacy is nearing the end of his contract. Adding another back would make sense and could help get Green Bay's offense back on track.
When the Packers drafted Lacy, they also selected tailback Johnathan Franklin from UCLA a few rounds later. A neck injury ended Franklin's NFL career after one season though. Green Bay had in mind a shifty runner to pair with the powerful Lacy. Booker could fill that role. He has averaged 4.7 yards per carry in 2015 for 1,261 yards with 11 touchdowns. The Ute also has 37 receptions for 318 yards. Booker's solid play has displayed his versatility with his quickness, toughness and elusiveness as a runner. He averaged 5.2 yards per carry in 2014 for 1,512 yards with 10 touchdowns, plus showed receiving ability with 43 receptions and 306 yards. Booker would be a great fit in the Packers' offense.
Team Draft Reports:
In this section, we take a deeper look at specific teams and where they stand in regards to the 2016 NFL Draft.

Denver Broncos:
The Broncos are a tough team to write about for next year's draft because so much depends on free agency. They have major decisions to make regarding their offensive and defensive line as to which veterans to keep and which allow to leave. Of course, the quarterback position will require some thought as well. Still, Denver has one of the best defenses in the NFL, along with skill-position talent on offense, so getting to another Super Bowl is entirely possible.
Peyton Manning has been declining over the past few years, but he had some terrible performances this season. Regardless of the injuries, his arm is shot, and obviously, he needs to retire. Assuming he does or is cut, it would make sense for the Broncos to acquire a quarterback in case Brock Osweiler flames out. Sources said Denver really liked Garrett Grayson last year and gave him consideration on the second day of the 2015 NFL Draft. However, it would make more sense to acquire a veteran in free agency rather than going into the year with two quarterbacks who have zero full seasons of starting experience in the NFL, especially considering Denver has a defense built to win now.
Offensively, the Broncos could use more talent on their line. Ryan Clady was lost for the season in OTAs, and there have been rumors that he may not be brought back to Denver in 2016. Ty Sambrailo was drafted on Day 2 last April, but he is a better fit at guard in the NFL or perhaps right tackle. Some first-round options for the Broncos to consider in the 2016 NFL Draft would include Michigan State's Jack Conklin or Ohio State's Taylor Decker. On the second day of the draft, Texas Tech's LeRaven Clark would make sense as a versatile blocker who could fill a spot.
My gut tells me though that John Elway wouldn't take one of those players, because athletically, they're not rare or special talents. He's been inclined to go with that kind of prospect in Round 1: Von Miller, Bradley Roby and Shane Ray illustrate that. Thus, I think Elway will look for more of a difference-maker and potentially a special player on the first day of the 2016 NFL Draft.
Baylor nose tackle Andrew Billings could fit that bill of a special player. Denver could move Sylvester Williams around on the line and have Billings play zero-technique. Taking a defensive lineman makes sense since Antonio Smith is nearing the end of his career, while Derek Wolfe is entering free agency. A five-technique like Oregon's DeForest Buckner or Ole Miss' Robert Nkemdiche would be great scheme fits, but both will probably be long gone by the time Denver picks.
The Broncos also could consider a physical middle linebacker. This could be a strong year for that kind of player. Either Alabama's Reggie Ragland or Arizona's Scooby Wright would be a nice pick in Round 1. Ragland is a force, while Wright could help the pass rush. DeMarcus Ware won't play forever, and Shane Ray still has more to prove. On the second day of the 2016 NFL Draft, Florida's Antonio Morrison or Jarrad Davis would be nice fits for Denver at inside linebacker.
The Broncos still have a Super Bowl window with an elite defense. If they can get good quarterback play, Elway could be getting fitted for another Super Bowl ring.

Buffalo Bills:
The Bills are in a tough position as a franchise. They have a talented roster, but lack a quarterback who can lead them to competing with the elite of the AFC. Buffalo is stuck in mediocrity, and that has been the case since the team last went to the playoffs in 1999. The Bills look destined to be picking in the middle of the first round in the 2016 NFL Draft, so finding a solution to the quarterback dilemma will be difficult. Buffalo will either be taking a flawed quarterback prospect or adding a veteran who has been deemed not good enough by another team.
The Bills won't be picking high enough to land the top quarterback prospect, but they could be in range to take or trade up for a signal-caller like California's Jared Goff or Michigan State's Connor Cook. In Greg Roman's offense with the receivers Buffalo has, Goff would be a better scheme fit. On the second day of the 2016 NFL Draft, Ohio State's Cardale Jones would be interesting, but Jones has started only 11 games in college and needs a lot of development. The Bills' coaching staff and front office may not have the luxury of time.
On the offensive line, the Bills could use more long-term starters. If Cordy Glenn isn't retained, the organization will have a big hole at left tackle. Aside from Glenn, and one has to think the Bills would keep him, they could use help at guard and maybe right tackle. Richie Incognito isn't a long-term player at left guard. Kraig Urbik and Jordan Mills filled in on the right side on Sunday, but adding more talent there would help Buffalo unless the coaches are convinced that Seantrel Henderson, John Miller and/or Cyrus Kouandjio is worthy of being a long-term starter. In the first round of the 2016 NFL Draft, Buffalo could consider a blocker like Michigan State's Jack Conklin or Ohio State's Taylor Decker. Conklin especially could fit at guard or right tackle. Sources say a team could get by with one of them at left tackle, but ultimately would want someone better and more athletic. In the second round, a good option would include Texas Tech's LeRaven Clark or road-grading guard like Arkansas' Sebastian Tretotla to open holes for LeSean McCoy.
Last year, Buffalo's defense was suffocating, but it has taken a step back under Rex Ryan. Why Ryan made changes to an elite unit is inexplicable, but any rate, the Bills have some issues to fix. They could use a young understudy and replacement for Mario Williams. He has only three sacks this year, turns 31 in January and has a massive contract. Taking a young edge rusher like Georgia's Leonard Floyd (Round 1), Maryland's Yannick Ngakoue (Round 2) or Virginia Tech's Dadi Nicolas (Round 3 or 4) could all make sense.
Buffalo has had injuries hit its linebackers hard this year, so adding some depth in the middle of the defense would make sense.
The Bills could be a real threat in the AFC East when Tom Brady is done if they can get a quarterback, but that big quarterback riddle continues to elude this franchise.
Comment...
NFL Picks
- Sept. 22
2019 NFL Mock Draft
- Sept. 20
Fantasy Football Rankings
- Sept. 5
2019 NBA Mock Draft
- Aug. 13
2020 NFL Mock Draft
- Aug. 1
NFL Power Rankings
- June 3