Monday Morning Draft is back! This is a column that delves into the past weekend's action from an NFL Draft perspective. As the season goes on, the draft picture and slotting will become more clear, but every Sunday will provide a few hints for next April.
By Charlie Campbell.
Send Charlie an e-mail here:
draftcampbell@gmail.com
Follow Charlie on Twitter
@draftcampbell
for updates.
Race for the No. 1 Pick:

Cleveland Browns:
The Browns had their bye on Sunday. A week ago, Cleveland got rolled by the Steelers and took over ownership of the worst record in the NFL at 2-8. The Browns have lost five straight games and clearly lack the talent to compete with quality teams in the NFL. Obviously, Cleveland is at a disadvantage at the quarterback position, but the offensive line and defense haven't played as well as expected. The Browns lack a pass rush, have had a beat up secondary and lack play-makers at wide receiver on offense. Considering Cleveland's recent drafts, one has to wonder if the franchise has the right leadership in place.

Tennessee Titans:
The Titans are the other 2-8 team in the NFL, but they have more reason for optimism after landing a potential franchise quarterback in Marcus Mariota. Tennessee has a young core of talent on the offensive side of the ball, but if the Titans get the No. 1-overall pick in the 2016 NFL Draft, they could continue to help Mariota's supporting cast with a left tackle like Ole Miss' Laremy Tunsil. Then, they could move Taylor Lewan to the right side. Other options for Tennessee to consider would be upgrading their secondary with a player like Florida cornerback Vernon Hargreaves or Florida State corner/safety Jalen Ramsey.
Let's Play Matchmaker:
This section will look at some of the top talent in college football and match those prospects up with teams that have a dire need at the position.

Denver Broncos: Sebastian Tretola, G, Arkansas

The Broncos allowed the Bears to record five sacks on Sunday, and Denver's offensive line has had issues throughout the 2015 season. Next offseason, the Broncos needs to upgrade the talent on their offensive front regardless of who the quarterback is. Taking a guard like Tretola in the second round of the 2016 NFL Draft would make a lot of sense.
Tretola is a nasty run blocker who can movement at the point of attack. He is the best lineman Arkansas has and running back Alex Collins has had a lot of success running behind him. Tretola (6-5, 330) has done well against good competition and sources have been very impressed by him.

Houston Texans: Derrick Henry, RB, Alabama

By committee, Houston's running backs were able to contribute to their team's win over the Jets, but the Texans needs a feature back to lead their offense. They can't count on Arian Foster to stay healthy, so adding a difference-maker at running back is necessary next offseason.
Henry has averaged 6.1 yards per carry in 2015 for 1,526 yards with 21 touchdowns and 10 receptions for 97 yards. The 6-foot-3, 241-pounder is a one-cut downhill runner with surprising speed to break off long runs with the power to run over tacklers. Henry also has displayed blocking potential this season. He would be a great fit in Houston.

Jacksonville Jaguars: Ronnie Stanley, OT, Notre Dame

The Jaguars have a talented young offense that is headed in the right direction, but their offensive line is holding back Blake Bortles, T.J. Yeldon and the team's dangerous young wide receivers. Luke Joeckel has been disappointing, and his NFL future could be better off moving inside to guard. Taking a franchise left tackle to protect Blake Bortles would make a lot of sense for Jacksonville.
If the Jaguars keep winning, they probably won't get a shot at Laremy Tunsil, but Stanley could be a decent Plan B. He is an athletic left tackle who has the feet and athleticism to be a blind-side protector. Stanley could use more strength and a bigger mean streak for the NFL, but at 6-foot-5, 315-pounds, he has upside to develop. Jacksonville could target Stanley in the middle of the first round of the 2016 NFL Draft.

Tampa Bay Buccaneers: Jayron Kearse, S, Clemson

The Bucs have had issues at safety the past few seasons, and the previous regime had a mega bust with the pick of Mark Barron instead of Luke Kuechly. Lovie Smith needs a difference-maker at safety and could use one who can defend tight ends as Brent Celek showed on Sunday.
Kearse would be a great fit because the 6-foot-5, 220-pounder has the size and athletic ability to be a man-cover safety on tight ends. In 2015, Kearse has 42 tackles to go with four passes broken up and an interception. The big, physical defender could also serve as the eighth man in the box. He would be a great fit for Tampa Bay in the second round of the 2016 NFL Draft.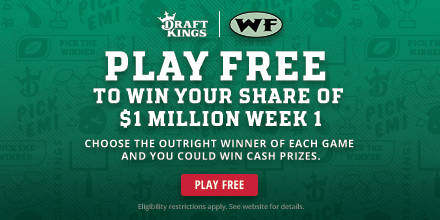 Baltimore Ravens: Tyler Boyd, WR, Pittsburgh

The Ravens were led in receiving by Crockett Gilmore (5-101) in their three-point win over the Rams. Baltimore's receivers have been a weakness the past few years, and Steve Smith may retire at the end of the year coming off a season-ending Achilles. Even if Breshad Perriman pans out, Baltimore will need more receiving weapons to go with him.
Boyd has been held back to a degree this season by a weak supporting cast, but he still has 80 receptions for 803 yards and six touchdowns. The 6-foot-2, 200-pound Boyd is a dangerous play-maker who would be a good fit in Marc Trestman's offense. Boyd could be a real value on the second-day of the 2016 NFL Draft with upside to develop in the NFL.

Detroit Lions: LeRaven Clark, OL, Texas Tech

Detroit's offensive line allowed a number of sacks to some no-name defenders from the Raiders who were filling in for the suspended Aldon Smith. Khalil Mack also was very tough on the Lions' blockers, so while Detroit's defense has played a lot better in recent weeks, the weakness of the offensive line remains a problem.
After winning their third game, it looks unlikely that the Lions will be picking high enough to land Ole Miss left tackle Laremy Tunsil. Going with some defensive help and targeting an offensive lineman like Clark in the second round would make sense. Clark has been a good left tackle for the Red Raiders, but in the NFL, he might fit best as a right tackle or guard. The Lions could take Clark early in the second round and upgrade their offensive line at one spot.

Indianapolis Colts: Yannick Ngakoue, OLB, Maryland

The Colts only had one sack on Matt Ryan on Sunday, and that came from inside linebacker D'Qwell Jackson. Indianapolis clearly needs a young edge rusher to build its defense around. Ngakoue would be a perfect scheme fit in the Colts' 3-4 defense and would be worthy of one of their early-round picks in the 2016 NFL Draft.
Ngakoue has been very good in 2015 with 37 tackles, 15 for a loss, 13.5 sacks, and one pass breakup. He also has played really well against good left tackles like Michigan State's Jack Conklin or Ohio State's Taylor Decker. Last year, Ngakoue dominated Redskins fifth-overall pick Brandon Scherff. Ngakoue is a sleeper who could be a second-day steal in the 2016 NFL Draft.
Team Draft Reports:
In this section, we take a deeper look at specific teams and where they stand in regards to the 2016 NFL Draft.

Chicago Bears:
Last offseason, the Bears couldn't give Jay Cutler away as his big salary and cap hit made them unable to deal or cut the veteran quarterback. This year, offensive coordinator Adam Gase has done a tremendous job of getting Cutler to play improved football despite the team dealing with a rash of injuries at wide receiver and running back. Alshon Jeffery and Matt Forte have missed time, while the seventh-overall pick of the 2015 NFL Draft, Kevin White, hasn't played at all. John Fox and Gase have really done an impressive job of coaching in Chicago this season. Still, the Bears have to upgrade their talent in order to get back into the NFC playoff picture.
The Bears have a lot of directions they can go - assuming they will be picking around the middle of the first round. Upgrading the defense is probably going to be the top priority. Chicago could use a difference-maker in the middle of the defense. Shea McClellin and Jon Bostic have been disappointing draft picks who Fox inherited, so upgrading his defense with a defender who can stop the run and cover the pass would make sense. Taking Notre Dame linebacker Jaylon Smith would make a lot of sense for the Bears as he could give the defense a key player to build around.
Aside from linebacker, the Bears could definitely use a safety upgrade, but their may not be a prospect worthy of their first-rounder. Some second-day options to consider include Clemson's Jayron Kearse, Florida's Keanu Neal or West Virginia's Karl Joseph. Landing one of them would give Chicago an upgrade and the eventual replacement for Antrel Rolle. In the first round of the 2016 NFL Draft, the Bears could also think of some cornerback help, and a player to consider on Day 1 would be LSU's TreDavious White as Chicago will probably be picking too low to land Florida's Vernon Hargreaves or Florida State's Jalen Ramsey.
Another possibility for Chicago would be to target an edge rusher to go with Pernell McPhee and Willie Young. In the first round, a good fit for Chicago's defense would be Georgia's Leonard Floyd. He has a serious natural pass-rushing skill set. In the second round, Maryland's Yannick Ngakoue would be a good value.
Another area for the Bears to give some consideration is the offensive line. They could consider some help to open holes for impressive young back Jeremy Langford. A good interior run blocker would be Arkansas' Sebastian Tretola. Texas Tech's LeRaven Clark would be another good candidate on the second day of the 2016 NFL Draft. He could help Chicago at guard or tackle. The same goes for Arkansas tackle/guard Denver Kirkland as a mid-round pick.
Chicago is off to an impressive start under John Fox considering many thought the Bears would be one of the worst teams in the league entering this season, including yours truly. I was way off about that. The Bears have to continue to build the talent on their roster, but right now there is reason for hope in Chicago.

Oakland Raiders:
Last offseason, the Raiders made a questionable coaching hire in Jack Del Rio and retread staff that included Del Rio's offensive coordinator during his stint with the Jaguars. Thus far the results have been mixed, but there is no doubt that Del Rio inherited some good young talent from the 2014 NFL Draft that netted the Raiders outside linebacker Khalil Mack and quarterback Derek Carr. Each one is among the best at their position of young players in the NFL, so Oakland is in prime position to become a favorite again in the AFC West with the other three teams aging.
Still, the Raiders have a lot of needs to address before they are truly one of the competitors in the AFC. The prime areas to address are on the defensive side of the ball. Oakland needs to upgrade its secondary significantly. The team needs a true No. 1 corner as D.J. Hayden hasn't turned into that. The Raiders also could use a safety to replace veteran Charles Woodson. Oakland probably won't be in position to draft Florida's Vernon Hargreaves III or Florida State's Jalen Ramsey, but could consider a corner option in LSU's Tre'Davious White. On the second day of the 2016 NFL Draft, there could be some good safeties like Clemson's Jayron Kearse, Florida's Keanu Neal or West Virginia's Karl Joseph.
The Raiders were dealt a blow with Aldon Smith being suspended for a year. Oakland probably shouldn't count on him in the long term. Taking a defensive end in the first round to rush on the other side form Mack would make a lot of sense. Oklahoma State's Emmanuel Ogbah would be a good fit in Oakland's defense, as would Oregon's DeForest Buckner. They both could be tough base ends on run downs and dangerous pass-rushers. Other minor needs on defense would be some linebacker help and overall depth. Those could be addressed in the mid-rounds or free agency.
Offensively, the Raiders could use help up front. Left tackle Donald Penn is aging and will have to be replaced before too long. They could also use a running back to pair with or upgrade over Latavius Murray. Texas Tech's LeRaven Clark would be a good pick in the second round as an understudy to Penn. In the mid-rounds, a running back like Arkansas' Alex Collins or Louisiana Tech's Kenneth Dixon could be a nice value for Oakland.
The Raiders have the franchise building blocks with Carr, Mack and Amari Cooper to become a top team in the AFC. Now, Reggie McKenzie needs to find the supporting cast to help push Oakland over the top and take the AFC West away from Denver.
Comment...
Fantasy Football Rankings
- Aug. 21
2019 NBA Mock Draft
- Aug. 13
2020 NFL Mock Draft
- Aug. 1
2019 NFL Mock Draft
- July 31
NFL Power Rankings
- June 3
NFL Picks
- Feb. 4