Monday Morning Draft is back! This is a column that delves into the past weekend's action from an NFL Draft perspective. As the season goes on, the draft picture and slotting will become more clear, but every Sunday will provide a few hints for next April.
By Charlie Campbell.
Send Charlie an e-mail here:
draftcampbell@gmail.com
Follow Charlie on Twitter
@draftcampbell
for updates.
Race for the No. 1 Pick:

Detroit Lions:
With the Titans getting their second win of the season, Detroit is the lone team in the NFL that has only one win and thus, the commanding position for the No. 1-overall pick of the 2016 NFL Draft.
The Lions had a bye this week, but it still was eventful as they fired the team president and general manager Martin Mayhew. The Lions organization clearly needs an elite talent evaluator, and the best hire would be
Packers executive Alonzo Highsmith
. Not only would Highsmith upgrade Detroit's drafts, taking him from Green Bay would also weaken the Packers' front office.
Last week, Detroit was blown out by Kansas City in London, and the pass-protection problems were once again glaring. The Lions allowed six sacks to the Chiefs. The week before, Minnesota notched seven sacks on Matthew Stafford - the most he ever took in a single game. If Detroit ends up picking at the top of the 2016 NFL Draft, the organization will probably be seeking to get more defensive talent or a franchise left tackle rather than taking a quarterback to replace Stafford. Ole Miss' Laremy Tunsil would be an instant upgrade. If there is a quarterback the Lions like, they could get a package of draft picks for Stafford. At 1-7, the Lions look like a lock for a top-five selection in the 2016 NFL Draft.
Let's Play Matchmaker:
This section will look at some of the top talent in college football and match those prospects up with teams that have a dire need at the position.

Buffalo Bills: Shilique Calhoun, DE, Michigan State

The Bills' defense looked better than it has in other games this season as they held Miami to 17 and saw Jerry Hughes record a couple of sacks. Mario Williams' disappointing season continued though as he recorded only one tackle against the Dolphins. With Williams aging and extremely expensive, it could be time to move on from him and bring in some edge-rushing youth for Rex Ryan.
Calhoun has put together an improved 2015 season and has been far more consistent than in the past. He seems to have become stronger over the offseason and has showcased more pass-rushing moves this year. Calhoun has eight sacks, 30 tackles, 10.5 for a loss and a pass batted in 2015. He would be a nice fit for Buffalo because he could have the ability to be a 3-4 outside linebacker or remain a 4-3 defensive end.

Minnesota Vikings: Laquon Treadwell, WR, Ole Miss

The Vikings have one of their receivers of the future with Stefon Diggs. The small and fast Diggs is a deep threat, but Minnesota could use a big possession receiver for Teddy Bridgewater in the middle of the field. Treadwell would be perfect to complement Diggs and also would add to the Vikings' blocking for Adrian Peterson.
In 2015, Treadwell has 68 receptions for 1,002 yards and seven touchdowns. He is a big physical receiver who doesn't have the speed to separate all the time, but is dangerous after the catch and is effective at winning 50-50 passes. Treadwell also is a superb blocker who lays out defenders. With a strong roster that doesn't have a lot of needs, the Vikings could afford to take a wideout like Treadwell with their first-round pick.

Carolina Panthers: Devontae Booker, RB, Utah

The Panthers stayed undefeated after holding on to their lead despite a vigorous comeback attempt by Green Bay. Carolina's offense continues to produce points despite a supporting cast that lacks special talent at wide receiver or running back. In the offseason, it would make sense for the Panthers to upgrade their ground attack to help protect Cam Newton. Jonathan Stewart (20-66) was ineffective against Green Bay and has been injury-prone.
Booker has been the workhorse for Utes the past two seasons and has run really well. He is a quick, shifty and physical runner who is very tough. In 2015, Booker has averaged 4.8 yards per carry for 1,116 yards with 10 touchdowns. He also has 34 receptions for 303 yards. Last year, Booker racked up for 1,512 yards. He would be a nice fit in Mike Shula's offense. Carolina could target him in the second round of the 2016 NFL Draft.

New England Patriots: D.J. Foster, WR/RB, Arizona State

The Patriots saw Dion Lewis go down with a knee injury, and it looks like it could be serious. Considering we're halfway through the 2015 season, his injury could impact his status for the start of 2016 depending on the severity. Adding a receiving back to pair with LeGarrette Blount would make sense.
Last year, Foster ran for 1,081 yards with nine touchdowns while catching 62 passes for 688 yards and three scores. Arizona State moved him to receiver for this season, and he has 45 catches for 436 yards with three scores there. Foster also has 228 rush yards this year.
Foster would be perfect for New England to use as a runner and receiver. He could fill the Shane Vereen role and give Tom Brady another mismatch weapon. The Patriots could target Foster on the second day of the 2016 NFL Draft.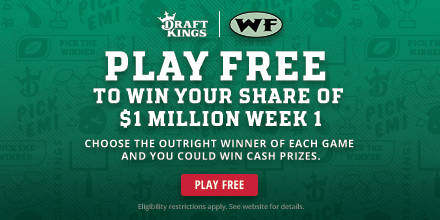 Pittsburgh Steelers: Carson Wentz, QB, North Dakota State

With the injuries continuing to mount, the Steelers have to start preparing for the end of Big Ben's career. Landry Jones hasn't proven to be the heir apparent, so drafting another signal-caller, say on the second day of the 2016 NFL Draft, would make sense for Pittsburgh to have a better backup and a potential starter in the future. Wentz could be a great fit for the Steelers.
The 6-foot-6, 235-pound Wentz has a NFL skill set. This season, he has completed 64 percent of his passes for 1,669 yards with 16 touchdowns and two interceptions, plus racked up four rushing touchdowns. Sources say that Wentz is a prospect who has caught their eye and has early-round potential. If Wentz can have a strong week at the East-West Shrine and/or Senior Bowl, his stock could really rise with NFL evaluators.

New York Giants: Kendall Fuller, CB, Virginia Tech

The Giants' secondary issues were once again glaring as Jameis Winston threw the ball well against New York and Mike Evans had a huge day. Evans had a bunch of big dropped passes, including some deep balls that saved the Giants' defense from giving up points. Clearly, New York needs to upgrade its cornerbacks this offseason.
The 6-foot, 196-pound Fuller played at a very high level in 2014, racking up 17 passes broken up and two interceptions, 50 tackles and 4.5 tackles for a loss. He played with injured in his few games this year before undergoing season-ending knee surgery. If Fuller had stayed healthy and played like he did as a sophomore, the NFC East-leading Giants would have had no shot at him. Fuller would make sense for their first-round pick.

Cincinnati Bengals: Corey Coleman, WR, Baylor

The Bengals have a loaded roster, but one area that could emerge as a need in the offseason is wide receiver. Mohamed Sanu and Marvin Jones are both entering free agency, and it wouldn't be surprising if Cincinnati has to commit its money elsewhere considering they gave A.J. Green a big contract. If Sanu and Jones leave, the Bengals will need another receiver to pair with Green. Even if one of Sanu and Jones is re-signed, Coleman could be the third and slot receiver who takes advantage downfield of defenses double-teaming Green.
Coleman has dominated the Big XII this season with 58 receptions for 1,178 yards and 20 touchdowns. The 5-foot-11, 190-pounder has been a vertical play-maker with the speed to score on any reception. Coleman had good production as a sophomore and freshman, too, but has taken his game to another level a a junior. He may not grade out as a first-round pick, but he would be a great value for the Bengals in Round 2.
Team Draft Reports:
In this section, we take a deeper look at specific teams and where they stand in regards to the 2016 NFL Draft.

Tennessee Titans:
The Titans started their 2016 rebuilding process this past week with the firing of head coach Ken Whisenhunt, and that could have helped them to landing their second win of the season. The firing was understandable as Tennessee has a lot of young talent on its roster, but Whisenhunt wasn't showing the game-by-game development of the young Titans. That was especially true on offense where there is a top-12 pick at left tackle (Tayor Lewan), a top-10 talent at guard (Chance Warmack), a first-round wide receiver (Kendall Wright), two second-round receivers (Justin Hunter and Dorial Green-Beckham) and a second-round running back (Bishop Sankey). And of course, the No. 2-overall pick in the 2015 NFL Draft, Marcus Mariota. While Tennessee is having a rough season, as you can see above the cupboard is not devoid of talent as the front office has put together a core of good young athletes on offense. The next head coach must be able to turn this potential into production.
The Titans' needs are primarily on the defensive side of the ball. The main issues to address are in the secondary. Tennessee could use a lead, No. 1 corner. The team would be better off with Coty Sensabaugh and Jason McCourty as the the No. 2 and 3 cornerbacks with a lead cover corner. Florida's Vernon Hargreaves III would make sense early in the first round to be that shutdown corner.
At safety, Tennessee could use a cover safety who is a play-maker in the middle of the field. Florida State's Jalen Ramsey would be perfect. He is solid at corner this season, but last year, he was a special player at safety. He showed the ability to be a deep center-fielder, a cover safety on tight ends and receivers, a blitzer and an open-field tackler. Ramsey would make sense for the Titans in the first round of the 2016 NFL Draft.
Another candidate for Tennessee's first-round pick would be Ohio State's Joey Bosa. The team could use another pass rusher to go with Derrick Morgan and Brian Orakpo. If the Titans want to go with a defender in the first round of the 2016 NFL Draft, this trio of Bosa, Hargreaves and Ramsey would all be good picks to build the franchise's defense around.
There is one other consideration for Tennessee in Round 1. If the Titans land the No. 1-overall pick, they should take Ole Miss left tackle Laremy Tunsil. He could be a lock-down pass-protector for Mariota, and Taylor Lewan could then move to the right side with Jeremiah Poutasi going inside to guard. Lewan has shown promise at left tackle, but Tennessee could have the best tackle tandem in league with him and Tunsil. Lewan is a good young left tackle, but at right tackle, he might turn into the best in the NFL.
I think if the Titans put a good coaching staff together to develop their young talent, they could become a playoff team and field a top young offense. As the offense showed on the road at New Orleans, the Titans really aren't that far away from being back in playoff contention.

New York Jets:
The Jets have shown a huge improvement this season thanks to astute moves by new general manager Mike Maccagnan and a strong job of coaching by Todd Bowles. New York looks so much better compared to how the team played in the final few years under Rex Ryan. Maccagnan looks like a massive upgrade in the front office compared to the past few general managers. With this regime, it appease that the Jets finally have competent leadership guiding the franchise.
The Jets have a strong roster that could get them into the playoffs, but everybody knows the weakness at the quarterback position is going to hold back New York in January. Ryan Fitzpatrick is serviceable, but Geno Smith isn't the future. New York probably won't be in position to select one of the legitimate first-round quarterback candidates like Jared Goff, Connor Cook or Paxton Lynch. However, this draft looks like it could be deep at quarterback, so the Jets could target a late first-round or second-day candidate to be their starter of the future. That group could include N.C. State's Jacoby Brissett, Ohio State's Cardale Jones, North Dakota State's Carson Wentz and Penn State's Christian Hackenberg. Brissett and Jones would be very good fits for Chan Gailey's offense.
If the Jets are forced to wait on a quarterback, they could use their first-rounder on some other needs. New York scouted the offensive tackles really aggressively last year, and sources said that was an option if the Jets traded down. Taking an understudy for D'Brickashaw Ferguson could make sense. New York could have the rookie play guard or right tackle for a year or two before replacing Ferguson. Notre Dame's Ronnie Stanley, Michigan State's Jack Conklin or Ohio State's Taylor Decker are candidates. On Day 2 of the 2016 NFL Draft, New York could also consider a guard replacement for Willie Colon like Arkansas' Sebastian Tretola or Stanford's Josh Garnett.
Defensively, the Jets could use some edge rushers and young talent at middle linebacker. Quinton Coples hasn't turned out as hoped, and they had only two sacks from outside linebackers/defensive ends entering Sunday's game with the Jaguars. An edge rusher like Georgia's Leonard Floyd or Michigan State's Shilique Calhoun would be great fits for Bowles' defense. New York also could consider a young middle linebacker with David Harris aging. Alabama's Reggie Ragland would be perfect, but the Jets may not want to use a first-rounder on an inside linebacker.
This upcoming draft and offseason are going to be huge for Maccagnan and Bowles. In order to have a better run with the Jets, it all starts with finally finding an answer to the quarterback conundrum. If New York can land a quarterback with some other pieces around him, it wouldn't be surprising if the Jets are the team on the upswing to challenge New England's AFC East dominance.
Comment...
NFL Picks
- Sept. 24
2019 NFL Mock Draft
- Sept. 20
Fantasy Football Rankings
- Sept. 5
2019 NBA Mock Draft
- Aug. 13
2020 NFL Mock Draft
- Aug. 1
NFL Power Rankings
- June 3