Missing Include for PHPIncludeFailed_dropdowndraftstock2013.php
This section highlights which players have improved or worsened their 2013 NFL Draft stock as the draft approaches.
By Charlie Campbell.
Send Charlie an e-mail here:
draftcampbell@gmail.com
Follow Charlie on Twitter
@draftcampbell
for updates.
2013 NFL Draft Stock Up

Eric Fisher, OT, Central Michigan
Fisher was the most dominant offensive linemen in Mobile. All week, he was excellent in nullifying defensive ends. Fisher did extremely well in the one-on-ones. He mirrored speed-rushers coming around the corner and used good strength to anchor against bull rushes. Fisher will need more refinement in the NFL on some of his technique in run and pass blocking, but he has a good starting point.
Physically, Fisher (6-7, 305) could maybe use some more strength for the NFL, and he has the frame to be able to add weight in the upper body. Entering the Senior Bowl, there were questions on how Fisher would handle a higher level of pass-rusher compared to what he played in college.
Fisher answered that question resoundingly well with a tremendous week of dominant practices to lock down his status as the second-rated tackle in the 2013 NFL Draft. Fisher looks like a top-16 pick who could easily crack the top 10.

Lane Johnson, OT, Oklahoma
Johnson was the most second-most impressive blocker in Mobile (behind Eric Fisher). Johnson was rock solid in pass protection in the one-on-ones. He clearly has been well-developed by the Oklahoma coaching staff to protect the blind side. Johnson did a lot of pass blocking at Oklahoma for Landry Jones and that was apparent at the Senior Bowl. Johnson has light, quick feet to get depth in his drop and negate speed rushes. It looks like he can stay at left tackle in the NFL and also has the frame to add more weight while maintaing his quickness.
There is a big demand for tackles in the NFL, and Johnson (6-6, 302) showed he has starting potential. A couple of scouts told WalterFootball.com that Johnson should go in the first round, which seems like a certainty after his performance at the Senior Bowl. There are plenty of teams that could use an edge-blocker of Johnson's ability.

John Jenkins, DT, Georgia
The 6-foot-3, 359-pounder had a phenomenal week at practice. Jenkins wasn't known as a pass-rusher at Georgia, but he used the Senior Bowl to demonstrate the potential to collapse the pocket.
Jenkins dominated the one-on-one sessions. The guards and centers were virtually incapable of keeping him out of the backfield. The massive tackle was destroying linemen with his bull rushes.
Jenkins also displayed surprising explosion. He has a good get-off and fires into blockers to often gain leverage.
In the team scrimmage, Jenkins was a big load who did well at plugging up running lanes and eating up blockers. There was some debate about Jenkins being a first-round pick entering the Senior Bowl, but he showed that he is worthy of a first-round pick.
Jenkins has the flexibility to function as a 4-3 tackle or a 3-4 nose tackle. He may provide the biggest impact in the later. Jenkins could go in the top 20.

Ezekiel Ansah, S, BYU
The Senior Bowl week could be indicative of how Ansah's career will trend in the NFL. He was quiet early in the week as he was getting his bearings against the higher level of competition. Ansah steadily improved to flash his superb athletic skill with the size, power and speed to be a force. He was dominant by game time.
Ansah (6-5, 274) can beat offensive tackles with speed or power. Once he develops more pass-rushing moves and the ability to use his hands in combination with his feet, he could be deadly. Ansah gave glimmers of that at the Senior Bowl, and it is possible that he could crack the top 10. With Ansah's impressive finish to the Senior Bowl, he should at worst go in the No. 10-20 range.

Desmond Trufant, CB, Washington
There aren't many man-cover corners in the 2013 NFL Draft class, but Trufant used the Senior Bowl to stake a claim as one of them. He was consistently good in coverage throughout the week. Trufant has the speed and flexibility to run with receivers in and out of breaks. When wide outs did get a step, he showed excellent recovery skills to close the gap and force incompletions.
Aside from the physical aspect, Trufant illustrated that he is a gritty player who has what it takes to challenge receivers on an island. Trufant wasn't backing down from any wide outs. He was battling them from start to finish with plenty of barking between plays. The Huskies product plays with an attitude and swagger. There are times when Trufant (5-11, 190) is too physical, but he has the ability and mentality to be a man-cover corner in the NFL.
There have been many drafts which see a corner prospect rise from the second day to the first round. Trufant is the prime prospect to do that in 2013.

Datone Jones, DE, UCLA
The 6-foot-4, 280-pounder started his impressive week at the weigh-in. Jones showed that he is dedicated to the weight room and has put in a lot of time in developing a serious NFL body.
Jones wasn't just a weigh-in wonder as the powerful defensive end had a superb week of practice. He showed off a great skill set of being able to defeat offensive linemen with strength or speed. Jones has the power to move offensive linemen to the side and the speed to close in a hurry. He won his one-on-one reps using both power and speed.
There is a debate about Jones' position in the NFL since many consider him to be a tackle/end tweener. He looks like a perfect fit for the NFL as a power left defensive end in a 4-3 defense who can move inside on passing downs. Even if Jones played exclusively on the edge, he has the strength to stuff the run and can contribute as a pass-rusher.
The senior had 62 tackles, 5.5 sacks and 19 tackles for a loss in 2012. There are a lot of teams that could benefit from Jones.

Stepfan Taylor, RB, Stanford
Taylor was the best running back on either team in Mobile. He demonstrated all week the complete skill set to be an NFL starter. What NFL teams really want to see the most at a Senior Bowl is running backs who fare well in blitz protection against linebackers.
Taylor did extremely well-stuffing linebackers and fitting up well against them. The 5-foot-9, 215-pounder used his strength to sustain blocks and withstand the initial contact. He did well in pass routes and showed good hands.Taylor also ran the ball extremely well in practice. He broke off long runs in the team scrimmages on Tuesday and Wednesday.
Taylor was Stanford's bell-cow back the past two seasons. The senior averaged 4.8 yards per carry on his way to 1,530 yards and 13 touchdowns. He also caught 41 passes for 287 yards and two touchdowns.
The former Carindal has the advantage that Stanford runs a pro-style system that translates well to the NFL. There is no doubt that Taylor can do everything a team would ask of him, and he has starting potential. Taylor's performance in Mobile should help him to be a second-day pick.

Quinton Patton, WR, Louisiana Tech
Patton (6-0, 202) was one of the best wide receivers at the Senior Bowl. He made tough catches all week and showed good hands to go with plus route-running. Patton isn't a track burner, but he has enough quickness to get open and make things happen after the catch.
Patton made plays downfield with some difficult catches on deep balls. He releases well at the line of scrimmage and isn't afraid to get physical with cornerbacks. Other plus attributes that he displayed were good hands and body control.
Patton played really well in 2012, making 104 receptions for 1,392 yards and 13 touchdowns. He was very productive in 2011, his first season at Louisiana Tech, totaling 79 receptions for 1,202 yards and 11 touchdowns. Patton had good college production and showed the ability to continue that against better competition. His week in Mobile should help his bid to crack the second day of the 2013 NFL Draft.

Jonathan Cyprien, S, Florida International
The Senior Bowl is a great opportunity for some smaller-school prospects to show that they can compete with good talent from the big universities that are NFL factories. Cyprien is one of those players who really helped himself in Mobile. He made his presence felt all week.
Cyprien was a tough defender who was hitting hard in the ground game. He also really impressed with his pass coverage by demonstrating the ability to run with receivers and cover tight ends. The passing-driven NFL is looking for safeties with that skill set.
Cyprien led his team with 93 tackles in 2012. The senior also contributed four interceptions, five passes broken up and one forced fumble. There is a lot to like about Cyprien (6-0, 209), and it looks like he improved his draft stock from the late rounds to the mid-rounds.

David Quessenberry, OG/C, San Jose State
Before the 2013 Senior Bowl, scouts were calling Quessenberry a fourth- or fifth-rounder, but then he had a strong week against good competition. Quessenberry's success has elevated into the the third- to fourth-round range. He improved each practice and was very impressive in the one-on-ones on Wednesday.
At 6-foot-5, Quessenberry hides his 294 pounds extremely well. He definitely has the the frame to add on another 15-20 pounds. Quessenberry also posesses good numbers for arm length (33 7/8) and hand size (10 1/2), which should help his ability to play multiple positions. All of that adds up to a nice athlete to mold into a starting lineman in the NFL.
The 2013 NFL Draft class is weak on the inside of the offensive line, so Quessenberry could easily continue to rise. He has the ability to play guard, center and tackle. Teams love that flexibility to help them on game days. It is probably most likely that he ends up starting at center or guard. Quessenberry has starting potential and really helped himself in Mobile.
Honorable Mentions:
Kentucky guard Larry Warford, Georgia Southern safety J.J. Wilcox, Fresno State Philip Thomas,
Southeast Louisiana cornerback Robert Alford, William & Mary cornerback B.W. Webb, San Jose State tight end Ryan Otten,
Boise State cornerback Jamar Taylor, Florida running back Mike Gillislee, California center Brian Schwenke,
Colorado tight end Nick Kasa, Tennessee tight end Mychal Rivera, Louisiana Tech offensive tackle Jordan Mills,
Oregon State wide receiver Markus Wheaton, Texas wide receiver Marquise Goodwin, UCLA running back Johnathan Franklin,
Florida State linebacker Vince Williams, Connecticut linebacker Sio Moore, SMU defensive end Margus Hunt and Texas defensive end Alex Okafor.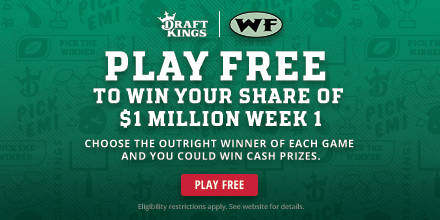 2012 NFL Draft Stock Down

Ryan Nassib, QB, Syracuse
Sources who were at the 2013 Senior Bowl told WalterFootball.com that Nassib was disappointing. They were excited to see him and thought he would look better. One issue that was quickly apparent was a hitch in his delivery that hurts the quickness of his release and his accuracy.
Nassib flashed some nice plays in the practices, but those flashes were too rare alongside plenty of underwhelming plays. The 6-foot-2, 223-pounder is intelligent and very confident. Those attributes have gone over well with NFL teams, so his time in Mobile wasn't a complete disaster.
Still, if Nassib had had a good week, he could've pushed into late first-round consideration in a weak quarterback class. His disappointing showing will result in Nassib not likely to go before the second round, and he could even fall to the third round.

Justin Pugh, OT, Syracuse
Similar to Nassib, Pugh's Senior Bowl wasn't a complete debacle, but it definitely hurt his stock. While Eric Fisher and Lane Johnson stood out, Pugh was very disappointing in comparison.
It all started at the weigh-in when Pugh checked in at 6-foot-4, 301-pounds. That is very undersized for an NFL offensive tackle. It was known that Pugh was on the lighter side entering Mobile, but he was a few inches shorter than expected and has very short arms (31 1/2). Clearly, Pugh (6-4, 301) needs to add weight and strength for the next level.
Pugh also struggled in the one-on-ones on the edge. At guard, he had some issues with bull rushes. Pugh had a solid career protecting Nassib's blind side, but for the NFL, he looks like he probably should be a guard in a zone-blocking system. That, along with Pugh not looking like a starting tackle, hurts the number of teams that could consider him. Pugh's disappointing week and undersized status have left him looking more like a mid-round pick rather than the top-60 selection some had billed him to be.

Denard Robinson, WR, Michigan
The Michigan quarterback-cum-wide receiver had an ugly week. Robinson was clearly a great college player, but he didn't look like a future NFL receiver. Robinson's hands and his approach to catching passes are serious weaknesses. There wasn't any signs of him having the natural ability to play wide out. Robinson dropped many passes and also struggled with fielding punts.
One scout at the weigh-in was overheard to lament on how small Robinson was. The 5-foot-10, 196-pounder is undersized for an NFL receiver. Some believed that he was a mid-round pick entering the week, but now it is more likely for him to go in the sixth or seventh round.

Landry Jones, QB, Oklahoma
Jones lacked any consistency in his play at the Senior bowl. He would occasionally make a beautiful downfield throw that showed some arm strength and accuracy, but those passes were few and far between.
For a pocket passer, Jones showed no comfort in the pocket and seemed to be feeling more pass rush than was actually there. He also was a statue in the pocket, which places a lot of pressure on the offensive line. The signal-caller doesn't throw the ball when pressured and has zero ability to avoid defenders with his feet.
Jones was prone to huge mistakes at Oklahoma that sabotaged his team. He was inconsistent throughout his time with the Sooners and typically struggled in big games against good teams. Jones' draft stock now looks to be firmly on the third day, and he could easily fall into the late-rounds.

Braxston Cave, C, Notre Dame
The Fighting Irish product struggled all week in the one-on-ones. Defensive tackles were routinely beating Cave with bull rushes, and he displayed a severe inability to anchor. Defenders quickly had him on roller skates.
Not only did Cave struggle against physical rushers; speedy tackles were regularly firing by him to get into the backfield. From start to finish, it was a bad week for Cave as he was exposed.
Cave (6-3, 304) is going to need a lot of work in an NFL strength and conditioning program. He will require a lot of developmental time on the back end of the roster and possibly on a practice squad. Cave looks like a late-rounder and going undrafted is possible. In 2011, Ohio State's Mike Brewster played better than Cave over the season and in the Senior Bowl, yet Brewster went undrafted.
Dishonorable mentions:
Stanford outside linebacker Chase Thomas, Miami of Ohio quarterback Zac Dysert, Texas A&M wide receiver Ryan Swope, Alabama linebacker Nico Johnson, Wisconsin offensive tackle Ricky Wagner, Alabama safety Robert Lester, Georgia cornerback Sanders Commings and Virginia offensive tackle Oday Aboushi.
Missing Include for PHPIncludeFailed_dropdowndraftstock2013.php
2019 NFL Mock Draft
- Sept. 13
Fantasy Football Rankings
- Sept. 5
2019 NBA Mock Draft
- Aug. 13
2020 NFL Mock Draft
- Aug. 1
NFL Power Rankings
- June 3
NFL Picks
- Feb. 4