Missing Include for PHPIncludeFailed_dropdowndraftstock2013.php
This section highlights which players have improved or worsened their 2013 NFL Draft stock as the draft approaches.
By Charlie Campbell.
Send Charlie an e-mail here:
draftcampbell@gmail.com
Follow Charlie on Twitter
@draftcampbell
for updates.
2013 NFL Draft Stock Up

Jordan Hill, DT, Penn State
Hill took over and dominated his final collegiate game. The Wisconsin Badgers were the victim as Hill killed them as a pass-rusher while also stuffing a plethora of runs at the line of scrimmage. He was moving well around the line of scrimmage all night and not giving up any ground.
Hill made a plethora of tackles in the ground game. He picked up his first sack after starting to his left before shedding center Travis Frederick to cut back to the right and tackle the quarterback.
In crunch time late in the fourth quarter, Hill came up with a big sack when the Badgers were driving and trying to tie the game. Hill slipped past the guard and exploded down the pocket to flatten Phillips for his second sack. Hill added another tackle of Montee Ball on first-and-goal. Hill used a swim move on third-and-goal to get by Travis Frederick and tackle Ball for a loss of a couple of yards.
Aside from his sacks, Hill got a number of punishing hits on quarterback Curt Phillips just after he threw the ball. Hill totaled 12 tackles, three tackles for a loss and two sacks versus Wisconsin. The 6-foot-1, 292-pounder used his final game to show NFL teams that he is worthy of a second-day pick in the 2013 NFL Draft. Hill totaled 64 tackles, 8.5 tackles for a loss, one interception, 4.5 sacks and a forced fumble in 2012.

Landry Jones, QB, Oklahoma
Jones has been riding a late-season surge, and it continued in a comeback win over rival Oklahoma State. He moved the ball all day against the Cowboys. Jones threw a lot of accurate passes into tight windows in all levels of the field. The senior made some NFL throws with deep touch passes along the sideline and some fastballs on out routes.
Jones had an impressive fourth-quarter drive to get his team into overtime. He started at the Oklahoma 14-yard line and completed 10 passes for short to intermediate gains to set up a 4-yard touchdown run with only a few seconds on the clock. Jones finished the game completing 46-of-71 passes for 500 yards with three touchdowns and an interception.
Jones has completed 64 percent of his passes this season for 3,745 yards with 27 touchdowns and nine interceptions. The 6-foot-4, 218-pounder has a big-time skill set with a strong arm, accuracy and the ability to make all the throws. His college career has been a roller coaster, and he has struggled to pull out comeback wins and play well in big games.
Jones has showed growth this year by leading his team to a last minute win at West Virginia and now an overtime victory over the Cowboys. This late season surge should really help his draft stock to at least be a second-day selection next April.

Bjoern Werner, DE, Florida State
Werner started out his breakout year with a 4-sack game in the 2012 opener. He concluded the regular season with a superb game in what could be his final game in Tallahassee.
Werner beat Florida right tackle Chaz Green early on with a speed rush for a sack. Werner picked up his second sack late in the first half when he read a trick play to get to Jeff Driskel for a big loss.
Werner caught a fumble on a muffed exchange in the third quarter to set up a Seminoles touchdown. He beat Green again with a juke and speed rush for another sack. Green and Werner had some good battles in the ground game, but Florida mostly ran to the other side of the line. Werner totaled six tackles and 3.5 sacks versus the Gators.
With one more game to go before the Bowls start up, Werner is tied with South Carolina's Jadeveon Clowney as the nation's leader in sacks. Werner currently has 13 sacks, 39 tackles, 18 tackles for a loss, seven passes batted and a forced fumble. The display that he put on against the Gators was impressive. The junior showed speed, explosiveness, power and physicality. Werner could easily go in the top half of the first round next April.

Mike Gillislee, RB, Florida
Florida State entered the weekend with one of the top-ranked defenses in the nation. The Seminoles have been excellent at shutting down the run this season, so it was impressive to see Gillislee pound the ball down their throat for four quarters. He was getting good yards from start to finish and running hard through Florida State's defense.
Gillislee showed nice burst and power to plunge into the end zone for a nine-yard score in the second quarter. He put the Gators in the lead in the fourth quarter with a 37-yard touchdown run up the middle of the Seminoles' defense. Gillislee made some superb cuts to dodge two defenders and break free down the field.
The senior totaled 140 yards on 24 carries with two touchdowns against Florida State. He caught two passes for 22 yards as well. It was a great game from Gillislee with how hard he ran against one of the top ranked defenses in the nation.
The 5-foot-11, 209-pounder has a good burst and runs the ball hard. Gillislee has averaged 4.7 yards per carry this season, racking up 1,104 yards and 10 touchdowns. He also has caught 15 passes for 146 yards and a score.
After sitting behind Jeff Demps and Chris Rainey his first three seasons, Gillislee will enter the NFL without wear-and-tear from the college game. He had fresh legs late in the season and gets better as games progress. Gillislee's big senior season could make him a second-day pick next April.

Xavier Nixon, OT, Florida
Gators senior left tackle Xavier Nixon was getting the better of Florida State defensive end Tank Carradine throughout this contest. Entering the game, Carradine was one of the nation's leaders in sacks and had been a consistent pass-rushing force all year. It was an ugly performance for him as Nixon regularly dominated him.
Carradine got a coverage sack at the start of the fourth quarter after being blocked on the play. Jeff Driskel scrambled forward and Carradine chased him down from behind. The Gators had a lot of success running behind Nixon. Gillislee showed nice burst and power in the second quarter to plunge into the end zone for a nine-yard score. Nixon paved the way for Gillislee.
Nixon was a good athlete entering 2012, but he lacked strength. Under Florida's new strength and conditioning coach, Nixon (6-6, 314) has packed on some power. That has made him a vastly improved run-blocker compared to his junior season.
Nixon had a great game against LSU defensive end Sam Montgomery earlier this year, but had a meltdown against Georgia's Jarvis Jones. In Nixon's defense, he injured his ankle early on and hobbled through the rest of the day. Nixon's strong senior season has put him in contention to be a second-day pickin the 2013 NFL Draft.

Stepfan Taylor, RB, Stanford
UCLA has a good defense, but Taylor had a dominant first half to help send his team to the Pac-12 Championship. He had over 100 yards by halftime as the Cardinal rolled to a 35-17 victory. Taylor burst down the field in the second quarter for a 49-yard touchdown run. The senior powered his way to 142 yards on 20 carries and two touchdowns against the Bruins. He also caught three passes for 27 yards.
Taylor has averaged 4.9 yards per carry this season, amassing 1,364 yards and 11 touchdowns. He has 32 receptions for 215 yards and two touchdowns, too. Taylor has done a good job as a pass-protector and legitimate blocking ability for the NFL. He is a three-down back with starting potential.
Additionally, Taylor, a physical runner, is very durable. He hasn't missed a game in four seasons with three straight years going over 1,000 yards. Taylor (5-11, 215) is an underrated prospect who could move into the top-60 picks when teams evaluate him in the Spring.
David Amerson, CB, North Carolina State
Amerson struggled against Clemson a week ago, so he really needed a big game. Amerson came through with one over the weekend against a weak Boston College team. The junior picked off a pass and returned it 55 yards for a touchdown. He also recorded two passes broken up and five tackles. Amerson has totaled five interceptions, 11 passes broken up and 54 tackles in the 2012 regular season.
Amerson has been beaten for a lot of scores this year. One ESPN announcer claimed that he's given up a total of 10 touchdowns in 2012. The reason why Amerson has given up a lot of scores this season is because his play is undisciplined. He is always looking to jump routes to get interceptions.
As a result, Amerson has been torched on double moves all year. It started in the season opener against Tennessee and continued in other outings like the Wolfpack's games against Miami and Clemson. Amerson has a good physical skill set, but needs coaching to refine his game in the NFL. He could be a late first-round or second-round pick if he enters the 2013 NFL Draft.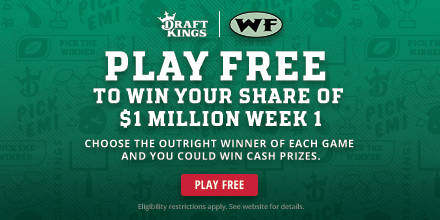 Quinton Patten, WR, Louisiana Tech
Patton capped off a superb senior season with a typical performance. Against San Jose State, he had 10 receptions for 125 yards and two touchdowns. Patton has the burst to get separation and has very good hands. The Louisiana Tech Bulldogs produced a 9-3 season and he has been a huge play-maker for them.
Patton has played well against the top competition Louisiana Tech has faced this year. He had a massive day against Texas A&M with 21 receptions for 233 yards and four touchdowns. Patton also had big days against Utah State and Illinois. He has totaled 104 receptions for 1,392 yards with 13 touchdowns in 2012. The 6-foot-2, 195-pounder has a nice mix of size and quickness. Patton could sneak into the second day of the 2013 NFL Draft next April.

Le'Veon Bell, RB, Michigan State
Bell started out his junior season with a 200-yard game against Boise State and finished the regular season with another 200-yard performance, this time against Minnesota. He ran for 266 yards on 35 carries with a touchdown versus the Golden Gophers. The Spartans leaned on Bell to get a win in their season finale and make them Bowl eligible at 6-6.
Bell has averaged 4.7 yards per carry this year as he has picked up 1,648 yards on the ground. Bell is second in the nation in rushing and leads the nation with 350 carries. Michigan State's coaching staff has ridden Bell hard. The staff ran him into the ground at times with six games of over 30 carries.
Bell has nothing to gain by taking an injury risk and returning to school next year. He looks like a second-day pick in the 2013 NFL Draft for a team that wants a power running back.
Honorable Mentions:
Florida defensive tackle Shariff Floyd, Notre Dame linebacker Manti Te'o, Notre Dame defensive tackle Louis Nix, Oklahoma State running back Joseph Randle and Ohio State defensive tackle Johnathan Hankins.
2012 NFL Draft Stock Down

Tank Carradine, DE, Florida State
Carradine was nearly a non-factor against the Gators as a pass-rusher. His only real play was a gift as quarterback Jeff Driskel gave him an easy sack. Carradine was a liability in the ground game, too, as Florida ran the ball repeatedly straight at him. The Gators had a lot of success running the ball at the senior, and he didn't present himself well against a physical ground attack. Carradine totaled 11 tackles with .5 sacks, but those tackles were in pursuit of backs who went through his gap for good gains.
Carradine tore an ACL late in the game, and he will probably be extremely limited in his ability to work out for NFL scouts leading up to the 2013 NFL Draft. Thus, besides the poor performance his stock will fall because of the unfortunate injury.
Carradine totaled 80 tackles, 13 tackles for a loss, 11 sacks and a forced fumble in 2012. The performance versus Florida illustrates that he has to work on his ability to anchor at the point of attack and improve his ability to get off of run blocks.
Carradine's strong senior season could turn him into a second-day pick, if his medical status looks promising. Early in his NFL career, he looks like a backup and rotational pass-rusher unless he can make big improvements in his run defense.

E.J. Manuel, DE, Florida State
Manuel has helped his draft stock this season with improved play, but until Saturday, the senior hadn't played a tough defense all season; Florida, on the other hand, has one of the top defenses in the nation.
Manuel struggled to complete passes against the Gators' talented secondary. His field vision was poor and he made bad decisions. Early on, Manuel was pressured and tossed up a bad pass off his back foot. The ball was up for grabs for anybody and was intercepted by Matt Elam. Manuel didn't see junior outside linebacker Jelani Jenkins drop into zone coverage later in the first half and threw a pass right to him. The Seminoles signal-caller threw his third interception early in the third quarter after his receiver stopped his route - the pass was also slightly overthrown.
Manuel scrambled in the fourth quarter and fumbled the ball away after getting leveled by Florida linebackers Antonio Morrison and Lerentee McCray. The turnover set up the Gators to score the go-ahead touchdown on the next play. Manuel took a bad sack late in the fourth quarter as Shariff Floyd charged into the pocket and wrestled him to the ground to knock Florida State out of field goal range.
Manuel has completed 67 percent of his passes for 2,967 yards, 22 touchdowns and nine interceptions this season. His struggles against the one good defense he has played raise doubts into the progress he made in 2012. Manuel has a great physical skill set, but struggles in his pocket passing. He needs massive improvement in his football IQ to be an NFL starter.

Khaled Holmes, C, USC
With the way that Holmes has played against the elite defensive tackles on his schedule, he has given NFL teams evidence that he struggles to single-block tackles who are NFL caliber. Utah's Star Lotulelei, UCLA's Cassius Marsh and Notre Dame's Louis Nix gave Holmes a lot of problems.
The senior was having a strong start in run blocking and pass blocking against the Fighting Irish. However, things started to go bad in the second quarter when Holmes had a terrible shotgun snap for a fumble that cost his team a third-down attempt at the end zone. He really struggled after that.
Holmes was beaten for a sack on a speed rush in the third quarter. Nix blew by him a short time later to bring down the back for a tackle for a loss on a third-and-1 carry. Nix was giving Holmes fits in pass protection and in run blocking. When USC got the ball to the goal line in the fourth quarter, the Trojans center got zero push and was repeatedly blown backwards to stuff running plays. Nix destroyed Holmes and dominated the line of scrimmage in the second half.
Holmes has been pushed around by players with power in 2012 and has also struggled with speedy tackles. He would be best in a zone-blocking system at the next level, but he doesn't look like he has the ability to single-block pass-rushers. Holmes currently looks like a third- or fourth-rounder for the 2013 NFL Draft.
Dishonorable Mentions:
Wisconsin center Travis Frederick, Michigan offensive tackle Taylor Lewan, Clemson quarterback Tajh Boyd and Clemson wide receiver DeAndre Hopkins.
Missing Include for PHPIncludeFailed_dropdowndraftstock2013.php
2019 NFL Mock Draft
- Sept. 13
Fantasy Football Rankings
- Sept. 5
2019 NBA Mock Draft
- Aug. 13
2020 NFL Mock Draft
- Aug. 1
NFL Power Rankings
- June 3
NFL Picks
- Feb. 4