This section highlights which players have improved or worsened their 2013 NFL Draft stock as the draft approaches.
By Charlie Campbell.
Send Charlie an e-mail here:
draftcampbell@gmail.com
Follow Charlie on Twitter
@draftcampbell
for updates.
2013 NFL Draft Stock Up

Matt Elam, S, Florida
The Florida defense kept LSU from scoring a touchdown, and Elam was the Gators defensive MVP. He was all over the field for them. Elam was laying wood and dishing out punishing hits on the Tigers' ball-carriers from start to finish. He made a huge play in the third quarter, chasing down wide receiver Odell Beckham after LSU him hit for a bomb. Elam ripped the ball out as he tackled Beckham. Florida recovered the fumble and the clutch play negated a 56-yard gain inside the Gators' 30-yard line.
Elam totaled seven tackles, a tackle for a loss and the forced fumble against LSU. His tackles were impact plays as he stuffed a number of runs at or near the line of scrimmage. The junior made a habit of flying up to the point of attack and dishing out some punishing hits on ball carriers. Elam has totaled 26 tackles, one interception, three tackles for a loss, two passes broken up and a forced fumble so far in 2012.
WalterFootball.com has heard that Elam is likely to declare for the 2013 NFL Draft rather than return for his senior year. The 5-foot-10, 206-pounder looks like a second-round pick right now, but if he maintains this level play for the rest of the season, he could earn first-round consideration.

Alex Okafor, DE, Texas
Okafor made two massive plays to help his team almost pull out a win against West Virginia. The Mountaineers feature a dominant offense, and Okafor was the Longhorns' best weapon on Saturday night. He beat the right tackle with a speed rush just before halftime. Okafor dropped his shoulder to get leverage and planted Geno Smith on his back. The hit forced the ball out and Jackson Jeffcoat recovered it just over the goal line for a Texas touchdown.
In the fourth quarter with his team down by three, Okafor made a game-changing play when he bull-rushed the right tackle straight into Smith. As Okafor fell to the ground, he reached out and slapped the ball out of the signal-caller's hand. The Longhorns recovered the ball at West Virginia's 12-yard line, but they missed their field goal attempt. Okafor also registered a blocked kick in the game with a number of other pressures on Smith.
Okafor has totaled 14 tackles, six sacks, two forced fumbles and a blocked kick so far this season. He has shown the ability to play 4-3 defensive end and 3-4 outside linebacker against the Mountaineers and other opponents. This outing should help solidify Okafor (6-4, 265) as a first-rounder and potential top-20 pick.

Jordan Poyer, CB, Oregon State
Poyer has been a play-maker for the Beavers all season long. He had a huge game in Oregon State's win over Wisconsin, and exploded against Washington State. Poyer totaled four tackles, one pass breakup and three interceptions versus the Cougars. He undercut routes with nice breaks on the ball for two of his interceptions. Poyer also returned the three picks for a total of 52 yards. He did his part to limit Washington State receiver Marquess Wilson to 54 yards on four receptions. Poyer also had a 24-yard punt return in the game.
The 6-foot, 190-pounder is an instinctive and gritty defender. He is a good cover corner who also can contribute as a returner. Poyer has starting potential in the NFL and could work inside over the slot as well as on the outside. The senior has 14 tackles, four interceptions, three passes batted, one sack and one forced fumble so far this season. Poyer looks like a second-rounder right now, but it wouldn't be surprising if there is talk of him being a first-round pick.

Kevin Minter, ILB, LSU
Minter had a monster game for LSU at Florida. He was one of the few Tigers defenders who was playing well against the Gators' rushing attack led by running back Mike Gillislee. Minter was going sideline-to-sideline to make tackles. He showed textbook form on 17 solo tackles, plus picked up three assisted tackles for a total 20 stops against Florida. Minter also had two sacks and a forced fumble on blitzes. His 20-tackle game was the second-best single-game total in school history.
When Minter went out of the game with cramps, LSU's defense fell apart and allowed its first score of the game. He returned to the field, but his teammates were worn out and the Gators finished off the Tigers. The 6-foot-2, 245-pounder is fast and physical. The junior has totaled 54 tackles this year. Minter could enter the 2013 NFL Draft, but if he returns for his senior season, he could be the top inside linebacker in the 2014 NFL Draft class.

Giovani Bernard, RB, North Carolina
Bernard carried the Tar Heels to a win over Virginia Tech with a massive game. He totaled 262 yards on 23 carries. Bernard lost a fumble, but the yardage he piled up led to North Carolina putting up 48 points on the Hokies. He also had a 62-yard touchdown run on a fourth-and-1 to put his team ahead for good. Bernard hit the hole in an instant, and once he was through the line, Virginia Tech had no defenders in the backfield to stop him. Bernard had another run of over 50 yards where he dodged defenders and broke a tackle in the tackle box before breaking free downfield.
The redshirt sophomore has run for 475 yards and five touchdowns so far this year, even after missing two games. He also has 15 receptions for 122 yards. The speedster Bernard is averaging an insane nine yards per carry this season. He is a three-down back who also is a dangerous punt returner. There is no doubt that Bernard (5-10, 205) has a unique skill set to be a starting NFL back. It wouldn't be surprising if he enters the 2013 NFL Draft rather than return to school.

Mike Gillislee, RB, Florida
While Elam carried the the Gators' defense, Gillislee was the workhorse for their offense. His quickness and power was too much for LSU's tough defense. He had tough runs to churn out yardage, move the chains and eat up the clock all day. The senior also had a long run of about 30 yards that was called back on a holding. Gillislee had a tremendous run of four yards on a third-and-1 when he was stuffed two yards short, but charged backwards for the yards to get a first down. The ball-carrier scored two touchdowns in the second half to get Florida the victory.
Gillislee totaled 146 yards and both of Flordia's touchdowns on 34 carries against one of the best defenses in the country. The 5-foot-11, 210-pounder has an excellent burst to hit the line quickly. He has surprising power and picks up a lot of yards after contact. Gillislee has averaged 5.3 yards per carry this season, running for 548 yards and seven touchdowns through five games. He is having a phenomenal senior season to push his draft stock up from the late-rounds. If Gillislee maintains his current level of play, he could crack the top 60.

Levine Toilolo, TE, Stanford
There was a lot of hype about Toilolo entering this season, but he has been eclipsed by teammate Zach Ertz. Ertz was Stanford's leading receiver and had a lot more passes thrown his direction before last weekend. Toilolo exploded against Arizona with five receptions for 141 yards and a touchdown. He had a 12-yard touchdown catch and a long play of 46 yards.
Both Ertz and Toilolo have been held back by the inconsistent quarterback play of Josh Nunes, but both tight ends have starting potential in the NFL. The 6-foot-8, 265-pound Toilolo still needs to improve his blocking, but he has rare size and some quickness to go with it. Toilolo has 13 receptions for 278 yards and two touchdowns so far this season. He could use more development, but looks like a solid second-day pick.

John Simon, DE, Ohio State
Simon's non-stop motor was on display against Nebraska. He had a superb game defending the run and rushing the passer. Simon totaled seven tackles, five tackles for a loss, two sacks and a forced fumble versus the Cornhuskers. He beat the left tackle with a stop-start and dropped his left shoulder to gain leverage to turn the corner to force his sack-fumble. Simon showed his intelligence and developed technique by slapping for the ball while hitting Taylor Martinez from behind.
Simon has 24 tackles, 7.5 tackles for a loss and three sacks so far in 2012. He isn't the fastest or most athletic defensive end, but he is a fighter and is extremely physical. Simon is relentless and never quits on plays or takes a snap off. He probably doesn't have the skill set to be a first-round pick, but his outing against Nebraska should help his cause to go on Day 2. The senior could be an overachiever in the NFL who teams regret passing on.

DeAndre Hopkins, WR, Clemson
Hopkins not only had a massive game to help Clemson beat Georgia Tech, but he became the nation's receiving leader in yards, too. Hopkins caught seven receptions for 173 yards and two touchdowns against the Yellow Jackets. Hopkins was viewed as the secondary receiver to Sammy Watkins entering this season. Watkins was suspended to start 2012, but since his return, Hopkins has passed him as the primary receiver for quarterback Tajh Boyd.
Hopkins has 49 receptions for 777 yards and eight touchdowns through six games this year. The 6-foot-1, 200-pounder is on the smaller side, but is bigger than Kendall Wright (5-10, 196), the 20th overall pick in the 2012 NFL Draft. Like Wright, Hopkins has the speed to beat defenses deep. He also has good hands and runs good routes. Hopkins should be able to play on the outside and in the slot in the NFL. If the junior maintains his torrid pace, he could warrant first-round consideration. Hopkins currently looks like a lock for the second day if he enters the 2013 NFL Draft.
Honorable Mentions:
Utah defensive tackle Star Lotulelei, USC quarterback Matt Barkley and Wisconsin offensive tackle Ricky Wagner.
2012 NFL Draft Stock Down

Carrington Byndon, CB, Texas
Byndom was picked on repeatedly by West Virginia. Both Tavon Austin and Stedman Bailey gave Byndom fits with their speed. They beat him for three touchdowns and a number of other receptions. Byndom was late coming over in zone on a throw to Austin that converted a fourth down, and he had a bad missed tackle on Bailey.
The Mountaineers were really getting separation on Byndom on a lot of quick slants, and that is a real concern for the NFL. Half of the league employs a West Coast offense and quick slants are a staple route of that system. Byndom allowing separation on that route could be a big negative for NFL defensive backs coaches. West Virginia has a great offense with Geno Smith, but Byndom hurt himself with his inability to cover the Mountaineers receivers.

Eric Reid, S, LSU
Reid had another disappointing contest to continue his down season. Reid's pass coverage has been exploited in other games, including being beat for two touchdowns against North Texas in man coverage. Florida made him look bad in run defense, too. Reid took some bad angles and had some weak tackling attempts. He didn't display instincts like Elam to get in position to stop runs for minimal gains. Reid (6-2, 212) reacted late to a number of runs that he could've limited.
Reid is clearly missing the other secondary starters from last year's defense: Tyrann Mathieu, Morris Claiborne and Brandon Taylor. They combined to feast on offenses, and Reid doesn't have them to play off of and create splash plays. Reid's struggles in pass coverage in earlier games, and now in run defense against Florida, make him look like a second-round pick rather than a first-rounder.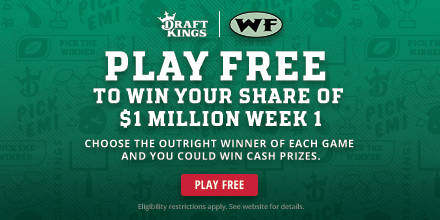 Aaron Murray, QB, Georgia
Murray was completely ineffective against South Carolina. He saw a steady pass rush, but didn't show the ability to handle a rush and throw accurately. Murray also had a pass deflected at the line of scrimmage and linebacker Devonte Holloman made a diving interception. Murray came close to a few other interceptions aside from that play as well. He finished 11-of-31 for 109 yards and an interception against the Gamecocks.
Murray has had a respectable season, but this was the first quality defense that he's gone against, and the junior looked overmatched. Murray's defense and running game have helped him this year, but he looks more like a game-manager than a play-maker right now. Murray has completed 62 percent of his passes for 1,487 yards, 12 touchdowns and four interceptions so far in 2012. Murray (6-1, 210) should return for his senior season.
Dishonorable Mentions:
USC center Khaled Holmes, Auburn defensive end Corey Lemonier, Florida State quarterback E.J. Manuel, Connecticut outside linebacker Trevardo Williams and Illinois defensive tackle Akeem Spence.
NFL Picks
- Nov. 16
2019 NFL Mock Draft
- Nov. 15
2020 NFL Mock Draft
- Nov. 3
Fantasy Football Rankings
- Sept. 5
2019 NBA Mock Draft
- Aug. 13
NFL Power Rankings
- June 3