Missing Include for PHPIncludeFailed_combinemenu.php
This is a list of players who have seen a change in their 2011 NFL Draft stock. Click here to see how this has affected the
2011 NFL Draft Prospect Rankings
.
2011 NFL Draft Combine Stock Report

Marcus Cannon, G, TCU

Marcus Cannon played in the 370s this season, so to see him drop his weight down to 358 was a good sign. Also, Cannon's arms measured in at 34 inches, which is definitely long enough for a guard.

Orlando Franklin, G, Miami

Orlando Franklin looked like he was in really great shape at the Combine weigh-in at 6-6, 316. His arms impressively measured in at 35 inches. Franklin could sneak into the second round with a good showing on Saturday.

Rodney Hudson, G, Florida State

Rodney Hudson played in the low 280s during the season. He was 291 at the Senior Bowl. On Thursday, he weighed in at 6-2, 299. Hudson is very talented, but his weight was always a concern. Not so much right now.

Ben Ijalana, G, Villanova

Ben Ijalana looked very impressive at the 2011 Combine weigh-in. Ijalana was 6-4, 317 with 36-inch arms. He helped his cause to be a right tackle in the NFL.

Derek Sherrod, OT, Mississippi State

Wasn't Derek Sherrod playing in the 305-310 range this year? Didn't he weigh 312 pounds at the Senior Bowl? How many Cheetos did he devour to raise his weight to 321 pounds just a few weeks later? Well, Sherrod looks to be carrying his weight well, but I thought he looked kind of sluggish in Mobile. I don't know if gaining 10 pounds was what he needed, but let's see how he looks in the drills on Saturday.

Tyron Smith, OT, USC

As many predicted, Tyron Smith was the big winner at the weigh-ins. Smith's arms measured in at 36 3/8 inches, which is really insane. Smith is also up to 307 pounds despite playing at 285 during the season. The high-upside tackle could go as high as No. 12 to Minnesota or No. 13 to Detroit.
Click here to see how this has affected the
2011 NFL Draft Prospect Rankings
(update coming soon).
Back to the
2011 NFL Draft Scouting Combine
Page.
Missing Include for PHPIncludeFailed_combinemenu.php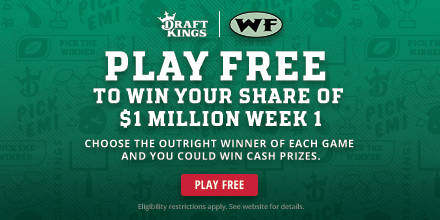 Fantasy Football Rankings
- Aug. 21
2019 NBA Mock Draft
- Aug. 13
2020 NFL Mock Draft
- Aug. 1
2019 NFL Mock Draft
- July 31
NFL Power Rankings
- June 3
NFL Picks
- Feb. 4