By Charlie Campbell
Send Charlie an e-mail here:
draftcampbell@gmail.com
Follow Charlie on Twitter
@draftcampbell
for updates.
College Bowl Draft Matchups - Part 2
Every year there are some good draft matchups in the college bowl games. Last year we saw Jadeveon Clowney help raise the level of his star against Michigan. Tajh Boyd had a statement game against LSU. Eddie Lacy and Alabama ran wild on a good Notre Dame defense. Many players use the bowl games to help their draft stocks in their final college games. Here is the second part of a two-part series examining the best head-to-head matchups from the perspective of the 2014 NFL Draft.
New Year's Day & BCS Bowls


1/1 - Outback Bowl: LSU vs Iowa
LSU safety Craig Loston has turned in a nice season, but hasn't had to cover any of the elite tight ends in college football. NFL scouts scrutinize a safety's ability to cover tight ends, so Loston has the opportunity to show he can cover a good tight end in Iowa's C.J. Fiedorowicz. Fiedorowicz isn't an elite passing weapon, but he is a well-rounded tight end who will be playing on Sundays. The Hawkeyes also likes to run the ball, so Tigers defensive tackles Anthony Johnson and Ego Ferguson will see the test of a physical Big Ten rushing attack.


<
1/1 - Capital One Bowl: South Carolina vs Wisconsin
A year ago, South Carolina defensive end Jadeveon Clowney used the Outback Bowl against Michigan to help push his stardom to new heights. This year, Clowney's run defense will be on display against the Badgers' rushing attack led by speedster Melvin Gordon. Both Clowney and teammate defensive tackle Kelcy Quarles will be in the 2014 NFL Draft. The latter needs to demonstrate his run-defense skills. If the Gamecocks duo can get after the quarterback, that would help prevent Badgers senior wide receiver Jared Abbrederis from breaking long downfield.


1/1 - Rose Bowl: Michigan State vs Stanford
The Rose Bowl will feature two physical defenses going head to head. Stanford has a tough front seven led by defensive end Trent Murphy and linebacker Shayne Skov. Their run defense will see a nice test. Michigan State cornerback Darqueze Dennard has had an excellent season and the Cardinal likes to take some shots downfield with wide receiver Ty Montgomery. Dennard should be able to shut those down, and also will need to help in run defense.


1/2 - Sugar Bowl: Alabama vs Oklahoma
It seems likely that Alabama is going to take out its frustration of not being in the BCS Championship on Oklahoma. One can expect that Crimson Tide linebacker C.J. Mosley will end his career in impressive fashion by shutting down the Sooners' ground game. Alabama safety HaHa Clinton-Dix also will be called on defend the deep part of the field. Oklahoma senior cornerback Aaron Colvin will have his hands full with Amari Cooper and the Crimson Tide's veteran receivers.


1/3 - Orange Bowl: Clemson vs Ohio State
This game should be a shootout and features some of the best draft matchups of the bowl season. Clemson star wide receiver Sammy Watkins will test Ohio State cornerback Bradley Roby. Watkins is one of the fastest players in college football and a threat to score on any reception. Roby has been burned repeatedly in 2013, so this game will be an opportunity for him to show NFL scouts that he has improved and is able to defend a speed receiver.
Tigers defensive end Vic Beasley has been one of the best edge-rushers in college football this year. In this Orange Bowl, he will go against Buckeyes left tackle Jake Mewhort. Clemson will need Beasley to contain Braxton Miller from getting loose. Beasley's run defense will also be put to the test with Carlos Hyde going downhill at the Tigers' defense.


1/3 - Cotton Bowl: Missouri vs Oklahoma State
Oklahoma State cornerback Justin Gilbert is in the lead to be the first cornerback selected next May. He will see a good test from Missouri sophomore wide receiver Dorial Green-Beckham at the Cotton Bowl. Green-Beckham is a huge receiver, so Gilbert can demonstrate that he has the potential of going against big wide outs on Sunday. NFL teams like the Chicago Bears that need a cornerback to defend Calvin Johnson will be paying close attention.


1/6 - BCS National Championship: Auburn vs Florida State
The BCS Championship always features some excellent NFL talent, and this year is no different. Florida State wide receiver Kelvin Benjamin will provide a huge test for the Auburn secondary led by cornerback Chris Davis. Benjamin has been on a tear late in the season and that could continue against the Tigers. The Auburn defense will need speed-rusher Dee Ford to get a pass rush on Jameis Winston, but that won't be easy against the Seminoles' superb left tackle Cameron Erving. Both Benjamin and Erving could be first-round picks if they enter the 2014 NFL Draft.
Defensively, Florida State defensive tackle Timmy Jernigan and linebacker/defensive end Christian Jones are going against a tremendous rushing attack led by Auburn running back Tre Mason and left tackle Greg Robinson. Mason and Robinson were on fire at the end of the season against Alabama and Missouri. Jernigan and Jones haven't faced an offense like this in 2013, so they will be put to the test in their final collegiate game - assuming Jernigan enters the 2014 NFL Draft.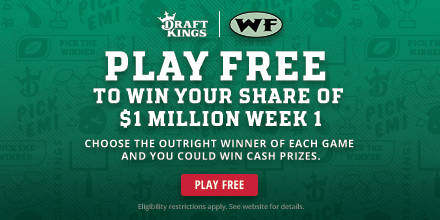 College Bowl Draft Matchups - Part 1
Every year there are some good draft matchups in the college bowl games. Last year, we saw Jadeveon Clowney help raise the level of his stardom against Michigan. Tajh Boyd had a statement game against LSU. Eddie Lacy and Alabama ran wild on a good Notre Dame defense. Many players use the bowl games to help their draft stocks as their final college games. Here is the first part of a two-part series examining the best head-to-head matchups from the perspective of the 2014 NFL Draft.
Pre-New Year's Day Bowls


12/21 - Royal Purple Las Vegas Bowl: Fresno State vs USC
Bulldogs senior quarterback Derek Carr has lit up a lot of weak defenses this season. USC isn't the top defense in the nation, but the Trojans have a number of players who will play in the NFL. Junior safety Dion Bailey is a ballhawk who will be tested by Carr and his pack of receiving weapons. Carr is making a play for the first round, and a strong performance on Bailey's part could push the juniot toward declaring for the 2014 NFL Draft. This is a big opportunity for both prospects.


12/24 - Sheraton Hawaii Bowl: Boise State vs Oregon State
One of the hottest defenders at the end of the regular season was Boise State defensive end Demarcus Lawrence. The speedy edge-rusher will need a big performance to slow down the Beavers' talented offense. Junior quarterback Sean Mannion and wide receiver Brandin Cooks can carve up any team that gives them time to throw. The Broncos are going to need Lawrence to get heat on Mannion to keep Cook and him from connecting.


12/27 - Fight Hunger Bowl: BYU vs Washington
This will be a fun matchup to watch. Cougars senior outside linebacker Kyle Van Noy is going to be tested in a variety of ways. BYU needs Van Noy to defend Washington's offense led by standout junior running back Bishop Sankey. The Cougars will need him to get to Huskies quarterback Keith Price and could call on him to help cover dynamic tight end Austin Seferian-Jenkins. Van Noy had a monster performance in his bowl game last year, and BYU needs a repeat of that. Van Noy, Sankey and Seferian-Jenkins all have the potential to be rookie starters in the NFL next autumn.

12/28 - Russell Athletic Bowl: Louisville vs Miami
Louisville's Teddy Bridgewater is the favorite to be the first quarterback selected and a top-10 pick next May. Miami senior quarterback Stephen Morris could be a second-day selection. When these quarterbacks go head-to-head a lot is riding on their performances, especially for Morris. Each quarterback could use a good game. Morris had an inconsistent senior year, while Bridgewater cooled down late in the season. There will be a ton of attention paid on this game by NFL scouts.


12/28 - Buffalo Wild Wings Bowl: Michigan vs Kansas State
Wolverines senior left tackle Taylor Lewan doesn't have to match up against Jadeveon Clowney this year, but the Wildcats have a skilled edge-rusher of their own. Junior Ryan Mueller has 11.5 sacks this season for Kansas State. Lewan hasn't faced a tough schedule of pass-rushers this season, so performing well against Mueller could help his draft stock. Also in this game, Wildcats senior safety Ty Zimmerman will have the challenge of going against Wolverines wide receiver Jeremy Gallon.


12/30 - National University Holiday Bowl: Arizona State vs Texas Tech
Texas Tech junior tight end Jace Amaro has been one of the top receiving weapons in college football this year. Arizona State senior safety Alden Darby and junior linebacker Carl Bradford could be used to defend Amaro. It would also help Amaro's draft grade if he can have success blocking Bradford. The quick and strong Bradford can cause havoc in the backfield, and Amaro could go up against him on the edge.


12/31 - Chick-fil-A Bowl: Duke vs Texas A&M
Duke had an impressive season on its way to the ACC Championship Game. The Blue Devils have a gritty secondary led by cornerback Ross Cockrell. He has the tough task of defending superstar quarterback Johnny Manziel and wide receiver Mike Evans. Duke was just blown out by Florida State, so the pressure is on the Aggies duo to show it can produce the way Jameis Winston and Kelvin Benjamin did against the Blue Devils. Manziel and Evans could each use a big game for their respective draft stocks after Texas A&M's regular season end in a whimper against LSU and Missouri.


12/31 - Hyundai Sun Bowl: UCLA vs Virginia Tech
UCLA redshirt sophomore quarterback Brett Hundley is considering entering the 2014 NFL Draft, and his performance against a good Virginia Tech defense could carry a lot of weight when he makes his decision in early January. The Hokies' defense has a talented defensive line led by James Gayle, Luther Maddy and Derrick Hopkins. Virginia Tech also has a good secondary with ball skills. Cornerback Kyle Fuller could be an early-round pick next May. Hundley is going to need to make good decisions while using his arm and legs to produce points.
Bruins outside linebacker Anthony Barr and defensive end Cassius Marsh will go against Hokies senior quarterback Logan Thomas. Barr is a terror off the edge, while Thomas has shown an inclination to get rattled. Thomas will need to remain poised in the face of Barr's rush, while Barr has the opportunity to rack up some more sacks and tackles for a loss. Thomas needs a good game, but Barr looks like a lock for the top 10.
NFL Picks
- Oct. 15
2020 NFL Mock Draft
- Oct. 13
2019 NFL Mock Draft
- Oct. 11
Fantasy Football Rankings
- Sept. 5
2019 NBA Mock Draft
- Aug. 13
NFL Power Rankings
- June 3