My Thoughts During the 2014 Hall of Fame Game Live Blog - Live Updates
What is this?
I'll be posting my thoughts during the Giants-Bills game here. That will include everything from the actual game, to the TV personalities, to the commercials, etc. Anything goes. I might even have some special guests. This page will be updated every five minutes or so Sunday evening, so I hope you join me for the first NFL game in six months. Football's back.
Also, you can discuss the Giants-Bills game in the
Live In-Game Thread
on the forums.
7:55:
Let's kick things off with five posts from last year's blog with some analysis.
1. 8:04: Al Michaels: "It's a new season, so anything is possible! Meanwhile, the Dallas Cowboys will continue to be choking dogs in Week 17."


Guess who once again choked in a Week 17 game? It's unreal how consistently mediocre the Cowboys have been over the past several years. Unfortunately for them, they'll be one of the worst teams in the league this season.
2. 8:21: Forum member Clov just pointed out that the chick from the commercial's name is actually Genesis. It's Genesis Rodriguez. You can see pictures of her in her underwear here. Thank Clov while you're grabbing some tissues.


I'm so hung over right now (more on that in a bit) that I can't remember who or what Genesis Rodriguez was. But she sure was damn hot. More tissues, please!
3. 8:44: Tannehill's night is over. He went 2-of-5 for 11 yards against the Dallas second-string defense. Tannehill didn't have Mike Wallace or Brian Hartline, so it's hard to judge. Still, the pass protection looks like a big issue because Jonathan Martin can't move.


Jonathan Martin can sure move when his teammates are making fun of him. This was fun to read in hindsight.
4. 8:56: Tarleton State? Yeah, OK. And Dallas' fourth-stringer went to Boris College with Eric Matthews.


Have any of you seen
Girl Meets World
? It's an abomination that needs to die in a fire. If you want to see the worst TV ever made, check out the third episode. You'll see Cory Matthews, the worst teacher of all time, trying to teach his class that Pearl Harbor was a "sneak attack" all while his kids are yelling and running around the classroom. Ugh.
5. 9:24: Oh, great. NBC is moving Revolution to a new night. Translation: Viewers will forget what night that show's on, so ratings will decline. Revolution will be canceled by March as well.


Called it.
Revolution
is now off the air, and NBC continues to produce garbage TV.
Speaking of garbage TV, the Hall of Fame Game is nearly underway!
7:57:
Three minutes until kickoff, and there are strange white-trash men in pajamas fake hitting each other on TV. I thought there was a football game tonight.
7:58:
OOOHHH MMMMMYYY GOOOODOODODODODOD SOME FAT MAN IN PAJAMAS DID IT THE CROWD CANNT BELIEVE OIITT ZZZOOMMGGG
7:59:
It's remarkable how many gay people have gathered in the stands to watch these men in pajamas. Not that there's anything wrong with that; I'm just astonished.
8:03:
The Giants are pumped for Michael Strahan. I didn't see any betting edge in this game, but I'm now regretting not putting any money on New York.
8:06:
I was joking about my ignorance toward wrestling. I don't know anything about what's going on though, and what Leelee just wrote ...
NBC replayed highlights of Wrestlemania from 4 months ago from 7-8. It's over now
... doesn't surprise me at all. That's how inept NBC is. You'd think they'd have a football preview show or something, but they are just completely clueless.
8:08:
It took the NFL this long to get 13 tablets? Why? What's next, giving coaches phones with texting capabilities?
8:10:
Booo, no surfing the Internet on those tablets. They should allow access to porn sites at the very least.
8:12:
Charles Brown at left tackle looks promising. Hopefully he can stay healthy for the duration of this drive.
8:13:
Eli Manning looks well on track to complete 70 percent of his passes.
8:14:
Maybe Eli can get to 70 percent if he keeps flipping the ball to his running back every play.
8:15:
E.J. Manuel overthrows Sammy Watkins. Who needs a 2015 top-10 pick?
8:18:
I'm glad Toyota is still running these Coach commercials. They're highly effective. I mean, I wasn't even in the market for a car, but this Coach guy convinced me to buy a new Toyota.
8:20:
I said I'd get to my hangover... I had a birthday party at my house last night, and I drank a bit too much. Cory Curren from the forums and I dominated beer pong. We didn't lose, as we went something like 12-0. I am not feeling very good right now, so if I don't post for a while, it's because I'm cleaning up the puke off my laptop.
8:21
Eli's percentage is now at 75, but all of his completions were short passes to Rashad Jennings. It looks like Jennings is going to be a PPR machine this year.
8:22:
ELI FUMBLE!!! That was terrible. He should have thrown the pass away. Giants' fans can expect more of this, as Eli is aging and the offensive line is garbage.
8:25:
Manuel stares down Sammy Watkins. Bills' fans can expect more of this as Manuel sucks. I can't believe that there was any controversy about my one-star rating for Buffalo's quarterbacks in my season preview. I don't think anything else can even be argued.
Bills 3, Giants 0
8:28:
A to Z
is featuring the Mother from
How I Met Your Mother
. I wonder if the guy all over her in that commercial is going to end up with the Canadian, gun-wielding tramp in the series finale.
8:30:
Oooohhh
Bad Judge
. She's a judge. And she's baaad. BAAAAD JUDGE!!!
8:32:
Nice catch by Jerrel Jernigan. The Giants' offense is finally doing something. Don't be fooled though - Buffalo's second-string defense is now in.
8:35:
On the bright side, the Giants are showing that they can be impressive if they have to play a team with all backups at some point this year.
8:38:
Andre Williams with a nice run, but again, he's going against all second-stringers.
8:40:
Who the hell is Pharrell Williams? Forgive me for sounding like an old fart, but music sucks nowadays, and I refuse to listen to any of it.
8:41:
Touchdown run by Andre Williams, that was... WTF IS THIS EXTRA POINT!?!? Roger Goodell is a f***ing idiot.
Giants 7, Bills 3
8:43:
Thoughts on the
Black List:
It's a procedural, so it automatically sucks. It would be unwatchable if it wasn't for James Spader. He's awesome every time he's on screen. Unfortunately, everyone else sucks. I wouldn't recommend it.
8:44:
Why do they need real uprights? They should just have lasers. That way we'd know for sure if the ball goes in.
8:45:
It's Tuel Time! Gotta love the Hall of Fame Game.
8:46:
T.J. Graham just made the best play by a defensive back all game. It's too bad that he's a receiver.
8:47:
I feel like Manuel needs more work. I don't get how the coaches can just yank him out this quickly. If he gets hurt, it doesn't matter much anyway since Thad Lewis isn't any sort of downgrade.
8:48:
That bust of Ray Guy looks nothing like Ray Guy. The sculptor did a poor job.
8:50:
Conversely, why is Jason Pierre-Paul still on the field? What does he have left to prove? Tom Coughlin is a great coach, but he sucks when it comes to preseason decisions.
8:51:
This interview about punting hang time is enthralling. Please let more punters into the Hall of Fame.
8:52:
The Bills get a mysterious first down. The refs have money on them, so no explanation needed.
8:53:
Zzzzz boring interview Zzzzzz...
8:54:
This Jeff Tuel read-option offense looks unstoppable.
8:56:
Go for it!
8:57:
Touchdown, Bills! Jeff Tuel to Robert Woods! Based on preseason action alone, Tuel would be a first-ballot Hall of Famer.
Bills 10, Giants 7
8:59:
Thank the gods that this stupid extra point thing won't be used during the regular season. It's shocking that Goodell hasn't made touchdown-scorers kiss his ring after finding the end zone.
9:03:
Oh great,
the Voice
. More quality NBC programming. I don't see how having a good voice is impressive. These singers should have to write their own music. Now that would show off some talent.
9:05:
It sucks that Canadian communist Bon Jovi might move the Bills. Some of their fans - those who criticize my opinions, of course - might be completely clueless, but the people in Buffalo love their team and don't deserve to lose it.
9:07:
Oh, John/Jon Bon Jovi? I thought that guy's name was just Bon Jovi this whole time. First name, Bon. Last name, Jovi.
9:08:
A 47-yard field goal is good for the Giants. We didn't even need laser uprights to know that was good.
Giants 10, Bills 10
9:12:
Every Ben Stiller movie is the same. He's always some ex-athlete or ex-model or ex-something, and he acts stupid, but then his real-life blonde wife gets his act together.
Running Wild with Bear Grills
is going to be identical to his other films.
9:15:
By the way, I think I'm losing it. I walked into my bedroom to grab a pair of socks. I looked at the clock, and it said "-89.0." I turned away and looked back, and it said "9:10." I might have to be locked up in a mental ward soon.
9:17:
Peyton Hillis is still in the NFL? Why? If I fell as far from grace as he did, I'd hide in shame in some island cave.
9:20:
Bolt Vanderhuge in the forum: "Walt I'm closing your live blog tab. I can't abide such temporal strangeness."
I might close it as well. Seriously, why did my clock say "-89.0?" What the hell is going on here?
9:21:
In the meantime, Ryan Nassib is trying to get his receivers killed.
9:22:
BLOCK PUNT SO EXCITTTINGGGGG!!!!!!!!!!!!!!!!!!!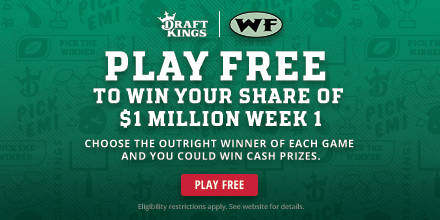 9:25:
That official looked like he tore his rotator cuff trying to throw that flag for pass interference. Hope he's OK.
9:26:
Nice job by T.J. Graham tripping on his own two feet. An obvious ruse to draw the pass interference.
9:27:
Tuel Time is over because of an interception. Maybe Graham should have fallen down again.
9:29:
Eww... the woman in
Marry Me
is both disgusting and annoying. That show should be called
Future Disgusting and Annoying Wife
.
9:35:
No more cryptic messages on my clock. I walked by twice, and it just displayed the appropriate time. I wonder where the "-89.0" came from. What could it possibly mean?
9:40:
A kickoff into the end zone is truly a rare sight. Yet another way Roger Goodell has tried to ruin the NFL.
9:42:
I'm glad Derrick Brooks thinks the yellow jacket is comfortable. It would suck if it caused itching or smelled like homeless people.
9:44:
Not to burst Brooks' bubble, but I feel like the 2002 Bucs were one of the worst teams ever to win a Super Bowl. The NFC sucked back then, and I feel like both Oakland and Tennessee were better. The Raiders had a meltdown in the Super Bowl because their center inexplicably went MIA, while the Titans may have been there had they not fumbled a billion times in the AFC Championship.
9:47:
Thad Lewis is in a fight for the No. 2 job with Jeff Tuel? I feel like he should be battling E.J. Manuel for the...
NOOO, THAD LEWIS, NOOOO!!!
9:50:
I wish I had bet on this game. It would be so much more exciting. As it stands now, I can't wait for it to end so I can do more fun things like shave or clip my nails.
9:51:
The penalty is going to wipe out this interception, but that was still an awful throw by Ryan Nassib.
9:53:
The NFL loves making these strict rules that no one but Cris Collinsworth understands. Why? Because it makes it easier for the NFL officials to fix games and screw me out of money.
9:58:
I'm a fat man. I had two cheeseburgers and cheese fries at a restaurant tonight, and I'm master debating having some chocolate cake right now. I should mention that the debate is whether I'll have one or two pieces.
10:00:
NOOO THAD LEWIS DON'T DROP THE BALL NOOO!!!
10:02:
Eli Manning is proud of the checkdown throws he had to Rashad Jennings. They were quite impressive.
10:03:
Bills hit a field goal and ensure that there won't be any overtime.
Bills 13, Giants 10
10:08:
The verdict: Two pieces of cake. I considered going with one, but it came down to my first piece being half-chocolate, half-vanilla. What an outrage. I thought it was just chocolate.
10:10:
Walter Jones named his son Walterius? That's it. I'm naming my son Walterius too. Walterius Cherepinsky. He'll own a site named WalteriusFootball.com.
10:11:
I feel like I've been repeating myself all night, but the only time the Giants looked like they went back to "old New York Giants football" is when they battled Buffalo's backups. Not impressive at all tonight.
10:13:
Leelee on the forum: "Walt, you need to be updated that Lewis is a non-factor for the Bills."
No. I refuse to believe it. Thad Lewis will always be a factor in my heart.
10:15:
What deadbeat dad gives his son a Sunday Night Football schedule? What about all of the other games? It's like he's saying, "Son, I'll just watch one game per week with ya. As for the other 15, I'll be by myself with my hand down my pants, Al Bundy style."
10:16:
Good to see Mike Pettine following the footsteps of great offensive line head coaches like Art Shell and Mike Munchak. I can see why the Bills hired him.
10:18:
I feel like Aeneas Williams is calling the Hall of Fame selection committee stupid.
10:20:
RYAN NASSIB IS BETTEOR THEN ELI MANNING!!!
Giants 17, Bills 13
10:23:
This Corona commercial has some hot chicks in it, but I can't seem to understand what's going on in it. I suppose that doesn't matter though.
10:26:
Look at that great throw by Thad Lewis. Definitely starter material.
10:28:
Cyrus Kouandjio sucks. Not a surprise. I don't get how the Bills thought he was a second-round prospect. Did they not watch him get completely exposed against Oklahoma in that meaningless bowl game?
10:33:
NOM NOM NOM CHOCOLATE CAKE.
10:34:
I'd like to ask Al Michaels who "Ryan Nahssib" is.
10:35:
Any Buffalo defender who has issues stopping Curtis Painter does not deserve to be in the NFL.
10:38:
From the forum:
Jackson King:
Why do I feel that Eli Manning is half asleep?
Me:
I feel like Eli Manning is completely asleep.
And so is everyone else who is watching this game. Maybe the "-89.0" I saw on my clock wasn't real. I might just be dreaming.
10:40:
Wowwa weewa, the red-head cop is hot.
10:42:
Here comes the Thad Lewis game-winning touchdown drive. Soon, Buffalo fans will realize what sort of gem they have in Lewis.
10:43:
How I Met Your Mother 2.0: Canadian Slut Doesn't Get the Loser Main Character
.
I dunno, that's all I've got. I'm hungover and tired, and now I'm in a food coma.
10:45:
Cyrus Kouandjio and these other crappy linemen apparently have been brought in to sabotage Thad Lewis' career.
10:47:
Constantine
looks good, especially the parts with Michael and Daniel Faraday from
LOST
. Unfortunately, NBC will cancel it by November.
10:49:
Stop it. Thad Lewis was not over the line. Totally inconclusive.
10:50:
Go to some Web site NBC advertises and pay lots of money for info... or just stay here and get accurate, free rankings. Plus, cool tidbits like my cake intake and temporal vortexes that allows me to see weird things on my clock.
10:53:
Thanks for reading my incoherent thoughts! I'll have
2014 Fantasy Football Rankings
updated later tonight, along with a game recap and updated stock reports.
NFL Picks
- Oct. 15
2020 NFL Mock Draft
- Oct. 13
2019 NFL Mock Draft
- Oct. 11
Fantasy Football Rankings
- Sept. 5
2019 NBA Mock Draft
- Aug. 13
NFL Power Rankings
- June 3
2018:
Live 2018 NFL Draft Blog
- April 30
2018 NFL Week 1 Recap
- Sept. 7
2018 NFL Week 2 Recap
- Sept. 14
2018 NFL Week 3 Recap
- Sept. 21
2018 NFL Week 4 Recap
- Sept. 28
2018 NFL Week 5 Recap
- Oct. 5
2018 NFL Week 6 Recap
- Oct. 12
2017:
Live 2017 NFL Draft Blog
- April 30
2017 NFL Week 1 Recap
- Sept. 12
2017 NFL Week 2 Recap
- Sept. 19
2017 NFL Week 3 Recap
- Sept. 26
2017 NFL Week 4 Recap
- Oct. 2
2017 NFL Week 5 Recap
- Oct. 9
2017 NFL Week 6 Recap
- Oct. 16
2017 NFL Week 7 Recap
- Oct. 23
2017 NFL Week 8 Recap
- Oct. 30
2017 NFL Week 9 Recap
- Nov. 6
2017 NFL Week 10 Recap
- Nov. 13
2017 NFL Week 11 Recap
- Nov. 20
2017 NFL Week 12 Recap
- Nov. 27
2017 NFL Week 13 Recap
- Dec. 4
2017 NFL Week 14 Recap
- Dec. 11
2017 NFL Week 15 Recap
- Dec. 18
2017 NFL Week 16 Recap
- Dec. 25
2017 NFL Week 17 Recap
- Jan. 1
2017 NFL Week 18 Recap
- Jan. 8
2017 NFL Week 19 Recap
- Jan. 15
2017 NFL Week 20 Recap
- Jan. 22
Super Bowl LII Recap
- Feb. 5
2017:
Live 2017 NFL Draft Blog
- April 30
2017 NFL Week 1 Recap
- Sept. 12
2017 NFL Week 2 Recap
- Sept. 19
2017 NFL Week 3 Recap
- Sept. 26
2017 NFL Week 4 Recap
- Oct. 2
2017 NFL Week 5 Recap
- Oct. 9
2017 NFL Week 6 Recap
- Oct. 16
2017 NFL Week 7 Recap
- Oct. 23
2017 NFL Week 8 Recap
- Oct. 30
2017 NFL Week 9 Recap
- Nov. 6
2017 NFL Week 10 Recap
- Nov. 13
2017 NFL Week 11 Recap
- Nov. 20
2017 NFL Week 12 Recap
- Nov. 27
2017 NFL Week 13 Recap
- Dec. 4
2017 NFL Week 14 Recap
- Dec. 11
2017 NFL Week 15 Recap
- Dec. 18
2017 NFL Week 16 Recap
- Dec. 25
2017 NFL Week 17 Recap
- Jan. 1
2017 NFL Week 18 Recap
- Jan. 8
2017 NFL Week 19 Recap
- Jan. 15
2017 NFL Week 20 Recap
- Jan. 22
Super Bowl LII Recap
- Feb. 5
2016:
Live 2016 NFL Draft Blog
- April 30
2016 NFL Week 1 Recap
- Sept. 12
2016 NFL Week 2 Recap
- Sept. 19
2016 NFL Week 3 Recap
- Sept. 26
2016 NFL Week 4 Recap
- Oct. 3
2016 NFL Week 5 Recap
- Oct. 10
2016 NFL Week 6 Recap
- Oct. 17
2016 NFL Week 7 Recap
- Oct. 24
2016 NFL Week 8 Recap
- Oct. 31
2016 NFL Week 9 Recap
- Nov. 7
2016 NFL Week 10 Recap
- Nov. 14
2016 NFL Week 11 Recap
- Nov. 21
2016 NFL Week 12 Recap
- Nov. 28
2016 NFL Week 13 Recap
- Dec. 5
2016 NFL Week 14 Recap
- Dec. 12
2016 NFL Week 15 Recap
- Dec. 19
2016 NFL Week 16 Recap
- Dec. 26
2016 NFL Week 17 Recap
- Jan. 2
2016 NFL Week 18 Recap
- Jan. 9
2016 NFL Week 19 Recap
- Jan. 16
2016 NFL Week 20 Recap
- Jan. 23
2016 NFL Week 21 Recap
- Feb. 6
2015:
Live 2015 NFL Draft Blog
- April 30
2015 NFL Week 1 Recap
- Sept. 12
2015 NFL Week 2 Recap
- Sept. 17
2015 NFL Week 3 Recap
- Sept. 24
2015 NFL Week 4 Recap
- Oct. 1
2015 NFL Week 5 Recap
- Oct. 8
2015 NFL Week 6 Recap
- Oct. 15
2015 NFL Week 7 Recap
- Oct. 22
2015 NFL Week 8 Recap
- Oct. 29
2015 NFL Week 9 Recap
- Nov. 5
2015 NFL Week 10 Recap
- Nov. 12
2015 NFL Week 11 Recap
- Nov. 19
2015 NFL Week 12 Recap
- Nov. 26
2015 NFL Week 13 Recap
- Dec. 4
2015 NFL Week 14 Recap
- Dec. 11
2015 NFL Week 15 Recap
- Dec. 18
2015 NFL Week 16 Recap
- Dec. 25
2015 NFL Week 17 Recap
- Jan. 4
2015 NFL Week 18 Recap
- Jan. 11
2015 NFL Week 19 Recap
- Jan. 18
2015 NFL Week 20 Recap
- Jan. 25
Super Bowl 50 Recap
- Feb. 8
2014:
Live 2014 NFL Draft Blog
- May 8
2014 NFL Week 1 Recap
- Sept. 5
2014 NFL Week 2 Recap
- Sept. 12
2014 NFL Week 3 Recap
- Sept. 19
2014 NFL Week 4 Recap
- Sept. 26
2014 NFL Week 5 Recap
- Oct. 3
2014 NFL Week 6 Recap
- Oct. 10
2014 NFL Week 7 Recap
- Oct. 17
2014 NFL Week 8 Recap
- Oct. 24
2014 NFL Week 9 Recap
- Oct. 31
2014 NFL Week 10 Recap
- Nov. 6
2014 NFL Week 11 Recap
- Nov. 13
2014 NFL Week 12 Recap
- Nov. 20
2014 NFL Week 13 Recap
- Nov. 27
2014 NFL Week 14 Recap
- Dec. 5
2014 NFL Week 15 Recap
- Dec. 12
2014 NFL Week 16 Recap
- Dec. 19
2014 NFL Week 17 Recap
- Dec. 29
2014 NFL Week 18 Recap
- Jan. 4
2014 NFL Week 19 Recap
- Jan. 11
2014 NFL Week 20 Recap
- Jan. 18
Super Bowl XLIX Live Blog
- Feb. 1
Super Bowl XLIX Recap
- Feb. 2
2013:
Live 2013 NFL Draft Blog
- April 26
2013 NFL Week 1 Recap
- Sept. 10
2013 NFL Week 2 Recap
- Sept. 17
2013 NFL Week 3 Recap
- Sept. 24
2013 NFL Week 4 Recap
- Oct. 1
2013 NFL Week 5 Recap
- Oct. 8
2013 NFL Week 6 Recap
- Oct. 15
2013 NFL Week 7 Recap
- Oct. 22
2013 NFL Week 8 Recap
- Oct. 29
2013 NFL Week 9 Recap
- Nov. 4
2013 NFL Week 10 Recap
- Nov. 11
2013 NFL Week 11 Recap
- Nov. 18
2013 NFL Week 12 Recap
- Nov. 25
2013 NFL Week 13 Recap
- Dec. 2
2013 NFL Week 14 Recap
- Dec. 9
2013 NFL Week 15 Recap
- Dec. 16
2013 NFL Week 16 Recap
- Dec. 23
2013 NFL Week 17 Recap
- Dec. 30
2013 NFL Week 18 Recap
- Jan. 6
2013 NFL Week 19 Recap
- Jan. 13
2013 NFL Week 20 Recap
- Jan. 20
Super Bowl XLVIII Recap
- Feb. 3
Super Bowl XLVIII Live Blog
- Feb. 2
2012:
Live 2012 NFL Draft Blog
- April 26
2012 NFL Week 1 Recap
- Sept. 10
2012 NFL Week 2 Recap
- Sept. 17
2012 NFL Week 3 Recap
- Sept. 24
2012 NFL Week 4 Recap
- Oct. 1
2012 NFL Week 5 Recap
- Oct. 8
2012 NFL Week 6 Recap
- Oct. 15
2012 NFL Week 7 Recap
- Oct. 22
2012 NFL Week 8 Recap
- Oct. 29
2012 NFL Week 9 Recap
- Nov. 5
2012 NFL Week 10 Recap
- Nov. 12
2012 NFL Week 11 Recap
- Nov. 19
2012 NFL Week 12 Recap
- Nov. 26
2012 NFL Week 13 Recap
- Dec. 3
2012 NFL Week 14 Recap
- Dec. 10
2012 NFL Week 15 Recap
- Dec. 17
2012 NFL Week 16 Recap
- Dec. 24
2012 NFL Week 17 Recap
- Dec. 31
2012 NFL Week 18 Recap
- Jan. 7
2012 NFL Week 19 Recap
- Jan. 14
2012 NFL Week 20 Recap
- Jan. 21
Super Bowl XLVII Recap
- Feb. 4
Super Bowl XLVII Live Blog
- Feb. 4
2011:
Live 2011 NFL Draft Blog
- April 28
2011 NFL Week 1 Recap
- Sept. 12
2011 NFL Week 2 Recap
- Sept. 19
2011 NFL Week 3 Recap
- Sept. 26
2011 NFL Week 4 Recap
- Oct. 3
2011 NFL Week 5 Recap
- Oct. 10
2011 NFL Week 6 Recap
- Oct. 17
2011 NFL Week 7 Recap
- Oct. 24
2011 NFL Week 8 Recap
- Oct. 31
2011 NFL Week 9 Recap
- Nov. 7
2011 NFL Week 10 Recap
- Nov. 14
2011 NFL Week 11 Recap
- Nov. 21
2011 NFL Week 12 Recap
- Nov. 28
2011 NFL Week 13 Recap
- Dec. 5
2011 NFL Week 14 Recap
- Dec. 12
2011 NFL Week 15 Recap
- Dec. 19
2011 NFL Week 16 Recap
- Dec. 26
2011 NFL Week 17 Recap
- Jan. 2
2011 NFL Week 18 Recap
- Jan. 9
2011 NFL Week 19 Recap
- Jan. 16
2011 NFL Week 20 Recap
- Jan. 23
Super Bowl XLVI Live Blog
- Feb. 6
2010:
Live 2010 NFL Draft Blog
- April 22
2010 Hall of Fame Game Live Blog
- Aug. 8
2010 NFL Kickoff Live Blog
- Sept. 9
2010 NFL Week 1 Review
- Sept. 13
2010 NFL Week 2 Review
- Sept. 20
2010 NFL Week 3 Review
- Sept. 27
2010 NFL Week 4 Review
- Oct. 4
2010 NFL Week 5 Review
- Oct. 11
2010 NFL Week 6 Review
- Oct. 18
2010 NFL Week 7 Review
- Oct. 25
2010 NFL Week 8 Review
- Nov. 1
2010 NFL Week 9 Review
- Nov. 8
2010 NFL Week 10 Review
- Nov. 15
2010 NFL Week 11 Review
- Nov. 22
2010 NFL Week 12 Review
- Nov. 29
2010 NFL Week 13 Review
- Dec. 6
2010 NFL Week 14 Review
- Dec. 13
2010 NFL Week 15 Review
- Dec. 20
2010 NFL Week 16 Review
- Dec. 27
2010 NFL Week 17 Review
- Jan. 3
2010 NFL Week 18 Review
- Jan. 10
2010 NFL Week 19 Review
- Jan. 17
2010 NFL Week 19 Review
- Jan. 24
Super Bowl XLV Live Blog
- Feb. 6
2009:
Live 2009 NFL Draft Blog
- April 25
2009 Hall of Fame Game Live Blog
- Aug. 10
2009 NFL Kickoff Live Blog
- Sept. 10
2009 NFL Week 1 Review
- Sept. 14
2009 NFL Week 2 Review
- Sept. 21
2009 NFL Week 3 Review
- Sept. 28
2009 NFL Week 4 Review
- Oct. 5
2009 NFL Week 5 Review
- Oct. 12
2009 NFL Week 6 Review
- Oct. 19
2009 NFL Week 7 Review
- Oct. 26
2009 NFL Week 8 Review
- Nov. 2
2009 NFL Week 9 Review
- Nov. 9
2009 NFL Week 10 Review
- Nov. 16
2009 NFL Week 11 Review
- Nov. 23
2009 NFL Week 12 Review
- Nov. 30
2009 NFL Week 13 Review
- Dec. 6
2009 NFL Week 14 Review
- Dec. 13
2009 NFL Week 15 Review
- Dec. 20
2009 NFL Week 16 Review
- Dec. 27
2009 NFL Week 17 Review
- Jan. 4
2009 NFL Week 18 Review
- Jan. 11
2009 NFL Week 19 Review
- Jan. 18
2009 NFL Week 20 Review
- Jan. 25
Super Bowl XLIV Live Blog
- Feb. 7
2008:
Live 2008 NFL Draft Blog
- April 26
2008 NFL Kickoff Blog
- Sept. 4
NFL Week 1 Review
- Sept. 8
NFL Week 2 Review
- Sept. 15
NFL Week 3 Review
- Sept. 22
NFL Week 4 Review
- Sept. 29
NFL Week 5 Review
- Oct. 6
NFL Week 6 Review
- Oct. 13
NFL Week 7 Review
- Oct. 20
NFL Week 8 Review
- Oct. 27
NFL Week 9 Review
- Nov. 3
NFL Week 10 Review
- Nov. 10
NFL Week 11 Review
- Nov. 17
NFL Week 12 Review
- Nov. 24
NFL Week 13 Review
- Dec. 1
NFL Week 14 Review
- Dec. 8
NFL Week 15 Review
- Dec. 15
NFL Week 16 Review
- Dec. 22
NFL Week 17 Review
- Dec. 29
NFL Wild Card Playoffs Review
- Jan. 4
NFL Divisional Playoffs Review
- Jan. 11
NFL Championship Sunday Review
- Jan. 19
Super Bowl XLIII Live Blog